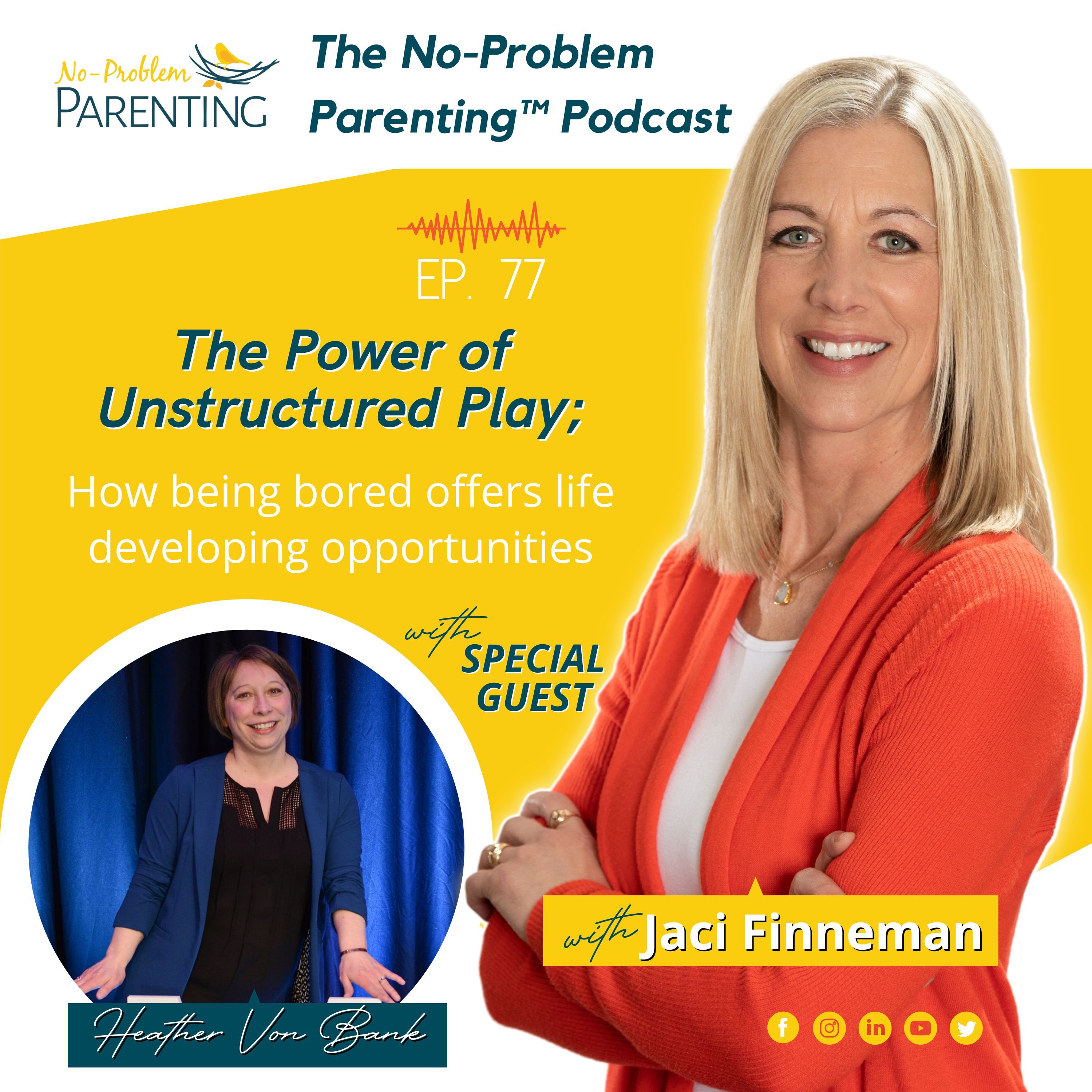 Welcome Back No-Problem Parents!
Today's guest Dr. Heather Von Bank shares the importance of play for children, families, adults, and pretty much all humans! She's particularly interested in promoting recess, and other unstructured play opportunities for children at school. In today's episode, Dr. Heather talks about play and its importance in supporting children's mental health.
Dr. Heather is a Professor and Department Chair of Family Consumer Science at Minnesota State University-Mankato. She teaches courses on Parenting Education, Lifespan Development, and The Role of Play in Development. In 2013, Dr. Von Bank co-authored her first book, "The Power of Playful Learning: The Green Edition"; her most recent publication is an online textbook titled "Lifespan Development: Telling the Human Story." She has presented on the topic of play and development at local, regional, national, and international conferences.
Order Heather's Book The Power of Playful Learning; The Green Edition: https://shop.capstonepub.com/classroom/authors/von-bank-heather/
Heather's TEDX Talk: "Why kids need to take risks" https://www.youtube.com/watch?v=N9wMZYRhOic.
Email: heather.vonbank@gmail.com
Want access to ALL of Jaci's favorite resources, trainings, parenting course and all things No-Problem Parenting?
Learn more at https://www.noproblemparents.com/ Enter your name and email to receive our Newsletter and Updates.
Ready to get started and become the confident leader your kids crave you to be?
Join our Private Parenting Community: https://www.noproblemparenting.com/
Hugs and High Fives,
Jaci