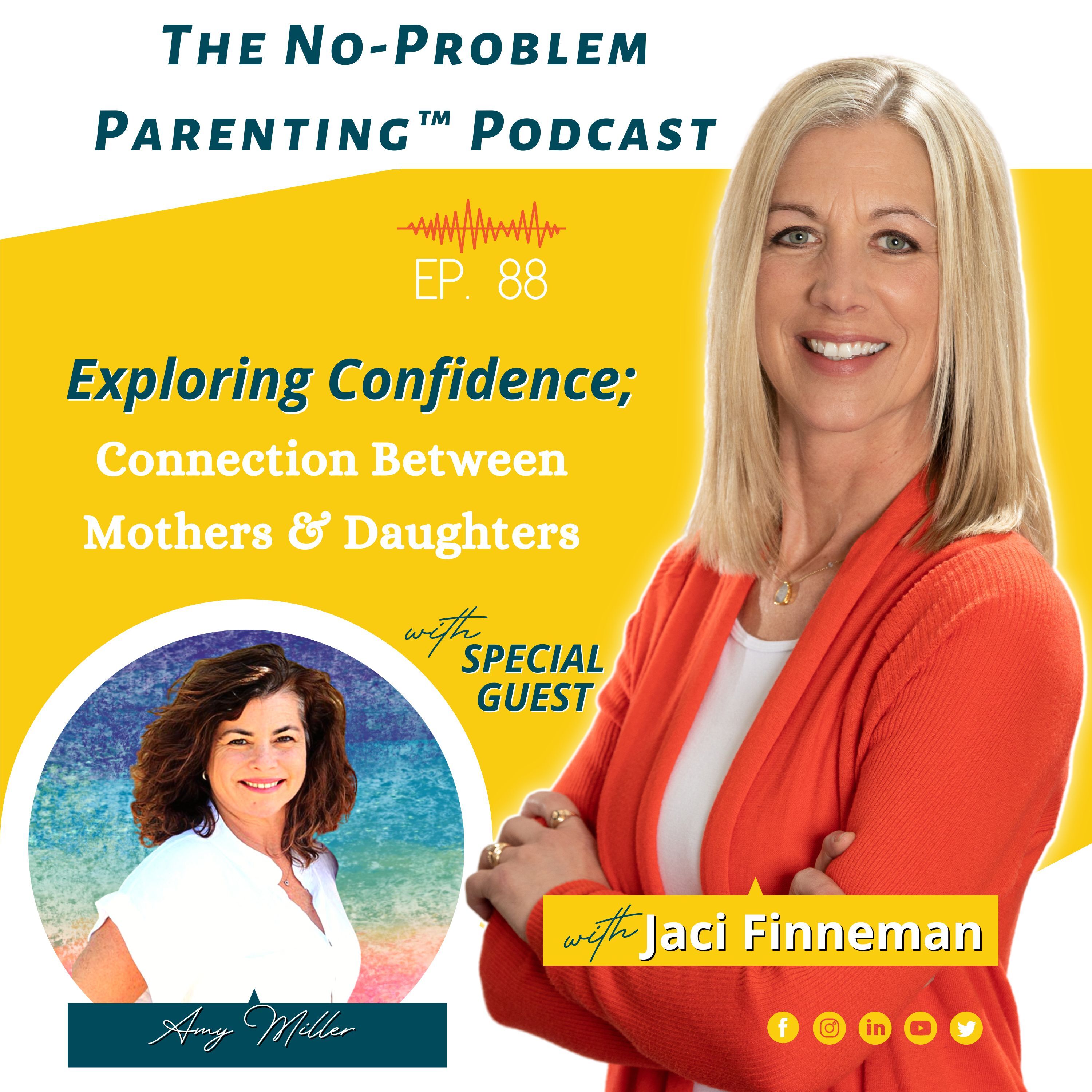 The love between a mother and daughter is FOREVER. That said, it's common to feel disengaged from or at odds with your daughter or your mom.
Meet Amy Miller a credentialed art teacher, certified parent coach, artist, facilitator and natural connector, Amy Miller combines her knowledge about art, relationships, connection and communication into a unique experience through The Duet Project. This is an accessible and creative program that encourages a deeper bond with loved ones - and works incredibly well to bring mothers and daughters more closely together. 
Amy also hosts The Mother Daughter Art Project podcast, featuring important themes each month like Friendship, Self-Care, Confidence, Baking, Courage, Leadership, Letter Writing, Emotional Wellness and so much more at AmysArtPalette.com
October Event!
No-Problem Parenting Presents! Exploring Confidence with Doodle Hearts; A Creative Invitation for Connection Between Mothers & Daughters ages 5 - 105!
When:  October 13th at 7:00pm - 8:15pm CST |  5:00 - 6:15pm Pacific time | 6:00pm - 7:15 pm EST
Duration: 75 minutes
Register Here: https://www.eventbrite.com/e/exploring-confidence-with-doodle-heart-tickets-416883769577
Busy hands, open hearts. We will be discussing ways in which we already feel confident, recognizing ways it feels in our bodies when we do feel confident– and when we don't, and ways we find confidence and courage to do something when we don't actually feel confident. At the same time, I'll be guiding you through an easy-to-create art project so your hands can keep busy and allow your minds to open for deeper connection to yourself. All mothers and daughters ages 5 and up are invited!
Workshop Supplies: Paper and felt tip pens - Cardstock preferred but not necessary. Sharpies work best but any felt tip pen will work.  Use what you already have!
Artistic Level: All Levels and Ages 5 to 150!
To learn more about Amy click on one of the following links:
Facebook: Amy's Art Palette 
IG @amyartpalette 
 Free Gift: Four months of Conversation Starters available at www.amysartpalette.com
Invitation: Please come to the workshop with a piece of paper and felt tip pens in your favorite colors. If you want to get fancy, have a piece of cardstock paper (color doesn't matter) and some fine-tip pens like Sharpies. 
Have you heard about our NEW BOOK! No-Problem Parenting; Raising Your Kiddos with More Confidence and Less Fear is now on Kindle! Click Here to Get Your Copy
Want access to ALL of Jaci's favorite resources, trainings, parenting course and all things No-Problem Parenting?
Learn more at https://www.noproblemparents.com/
Ready to get started and become the confident leader your kids crave you to be? Order the DIY Parenting Program Now: Back to School Discount Code 50OFF
Become a Sponsor of No-Problem Parenting, We want to promote you! Schedule a call with Jaci: Schedule Here