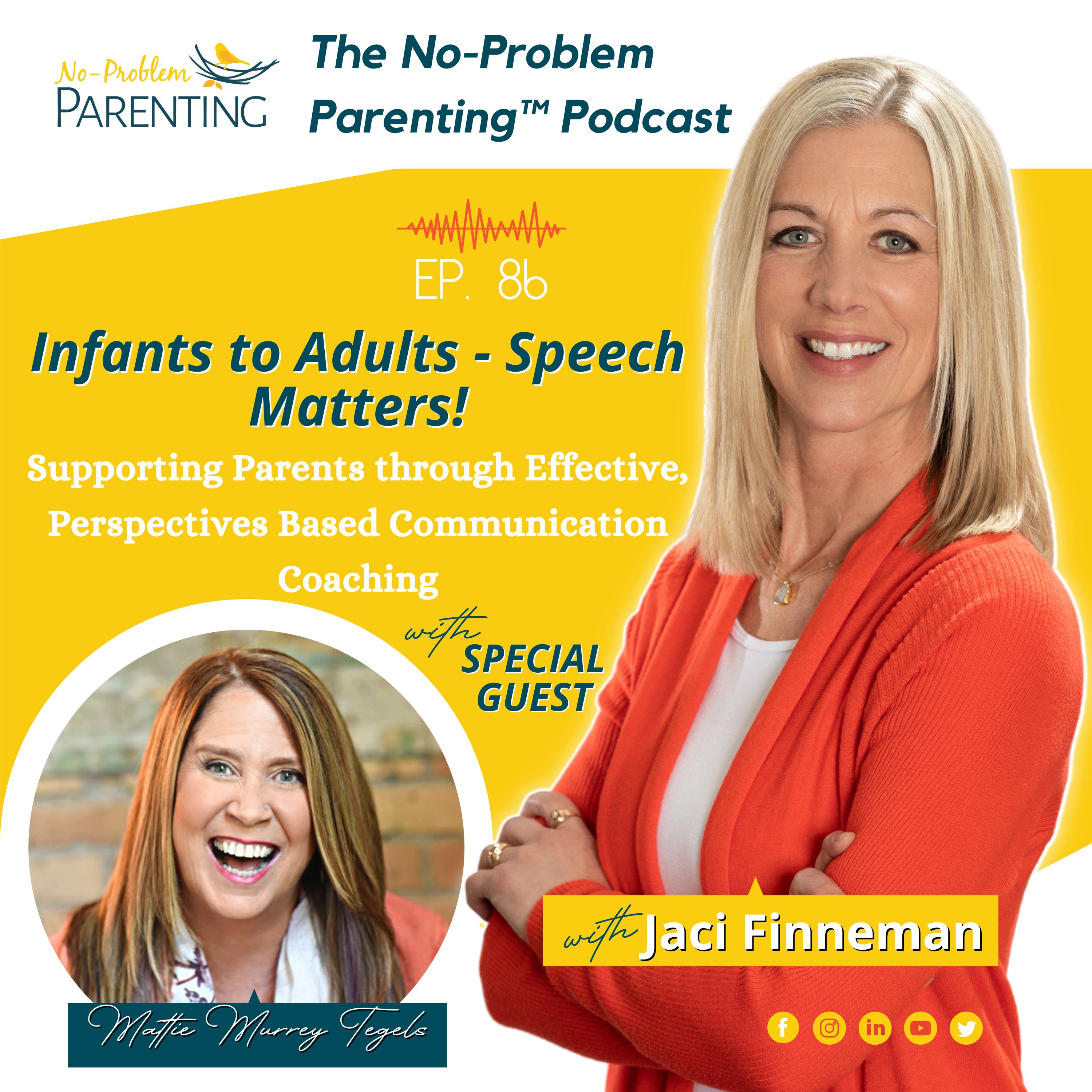 Do you have an infant, toddler, or child that struggles with feeding or eating?
Are they shy and do you worry their speech is delayed?
Today's guest gives parents tips, tools and resources that will validate your intuition and support you in helping your child.
Mattie Murrey Tegels, MA, CCC-SLP, L, PCP Founder, You Got This Speech Therapy and Coaching Mattie Murrey-Tegels is the founder of You Got This Speech Therapy and Coaching.
She's been "in the trenches" as a medical SLP around the world for over 25 years and is now an Assistant Professor. She is thrilled to be growing her dream job of offering a speech therapy and coaching business for individuals with communication challenges and voice disorders.
Mattie is a national speaker in her field, a published author, a speaker for National Alliance for Mental Illness, and has her own successful podcast! She may not look like it but she is a huge introvert and when she is not actively working as an SLP, she is almost always reading, writing (writing over 1,000,000 words a year), or listening to amazing Chicago Blues bands. She also loves being outdoors and definitely enjoys soaking up the sun at her home in Minnesota, where warm and sunny days can be limited.
To learn more about working with Mattie:
www.freshslp.com for SLP's
https://yougotthisspeechtherapy.com/ Parent support
The Missing Link for SLPs Podcast
We are so excited to announce that No-Problem Parenting is launching our first Parenting Resource book! 🎉
There are 22 Authors including Mattie Murrey - Tegels chapter titled The Marine and His Little Boy: 3 Steps to Supporting Your Child with Communication Challenges
Join us for the FREE Event and meet the Authors of No Problem Parenting, Raising your Kiddo's with more Confidence and Less Fear. 𝐎𝐧 𝐓𝐮𝐞𝐬𝐝𝐚𝐲, 𝐒𝐞𝐩𝐭𝐞𝐦𝐛𝐞𝐫 𝟐𝟎, 𝟐𝟎𝟐𝟐 / 𝟏𝟏𝐀𝐌 - 𝟑𝐏𝐌 𝐂𝐒𝐓 / 𝟗𝐀𝐌 - 𝟏𝐏𝐌 𝐏𝐒𝐓 / 𝟏𝐏𝐌 - 𝟓𝐏𝐌 𝐄𝐒𝐓
Register Here for FREE: https://bit.ly/3esld5B
See you there!