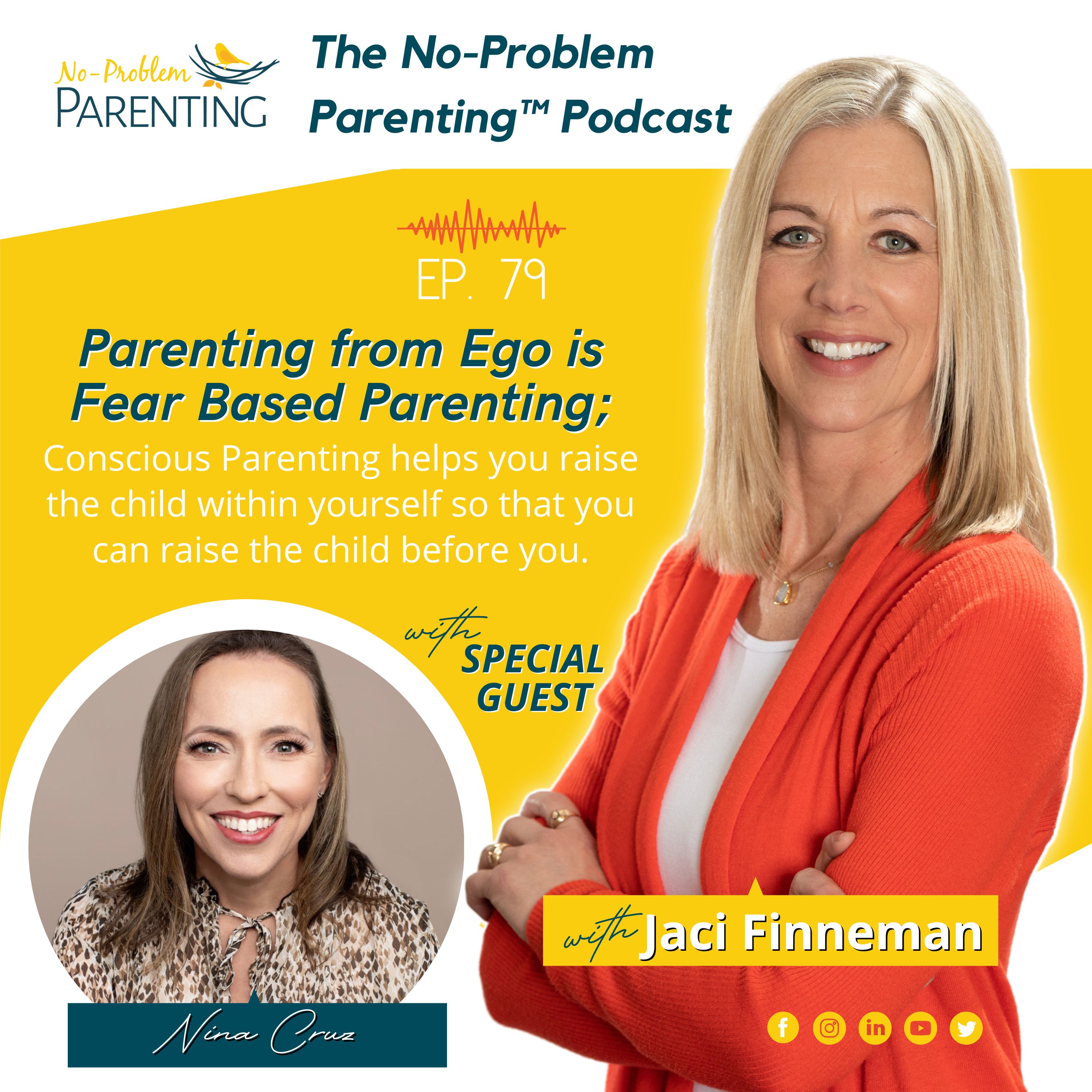 Do you feel as though you are constantly demanding respect from your child? Does it seem as if your child could care less about your relationship with them? Whether you have a young spirited child or a teenager who is preparing to leave the nest today's guest is going to help you recognize how your ego is getting in the way of your relationship with your child.
Nina Cruz is a certified Conscious Parent Coach, Social Worker (BSW), and Meditation Teacher who's made it her mission to support parents through shifting archaic parental paradigms, many of which contribute to increased stress, anxiety, overwhelm, and feelings of disconnection for themselves, their partners, and their children. Her approach to coaching revolves around trauma-informed care that puts others at-ease, providing a safe space for everyone to facilitate their individual healing and growth. Nina knows that when a parent's inner world shifts, the whole family shifts with them in extraordinary ways, changing parent-child dynamics that foster relationships of love, harmony, and genuine familial connection. Families that gain a new sense of awareness through knowledge and understanding of their own narratives effectively create a new blueprint for themselves—this is why one of Nina's many passions is encouraging parents to do their own Inner Work so they can experience more freedom and joy while balancing everything life has to throw at them.
To learn more about Nina, click on one of the following links:
https://ninacruzconsciouscoaching.com/
https://au.linkedin.com/in/nina-cruz-351a6097
https://m.facebook.com/ninacruzconsciouscoaching/
http://instagram.com/ninacruzconsciouscoaching
Want access to ALL of Jaci's favorite resources, trainings, parenting course and all things No-Problem Parenting?
Learn more at https://www.noproblemparents.com/
Ready to get started and become the confident leader your kids crave you to be?
Join our Private Parenting Community https://www.noproblemparenting.com/