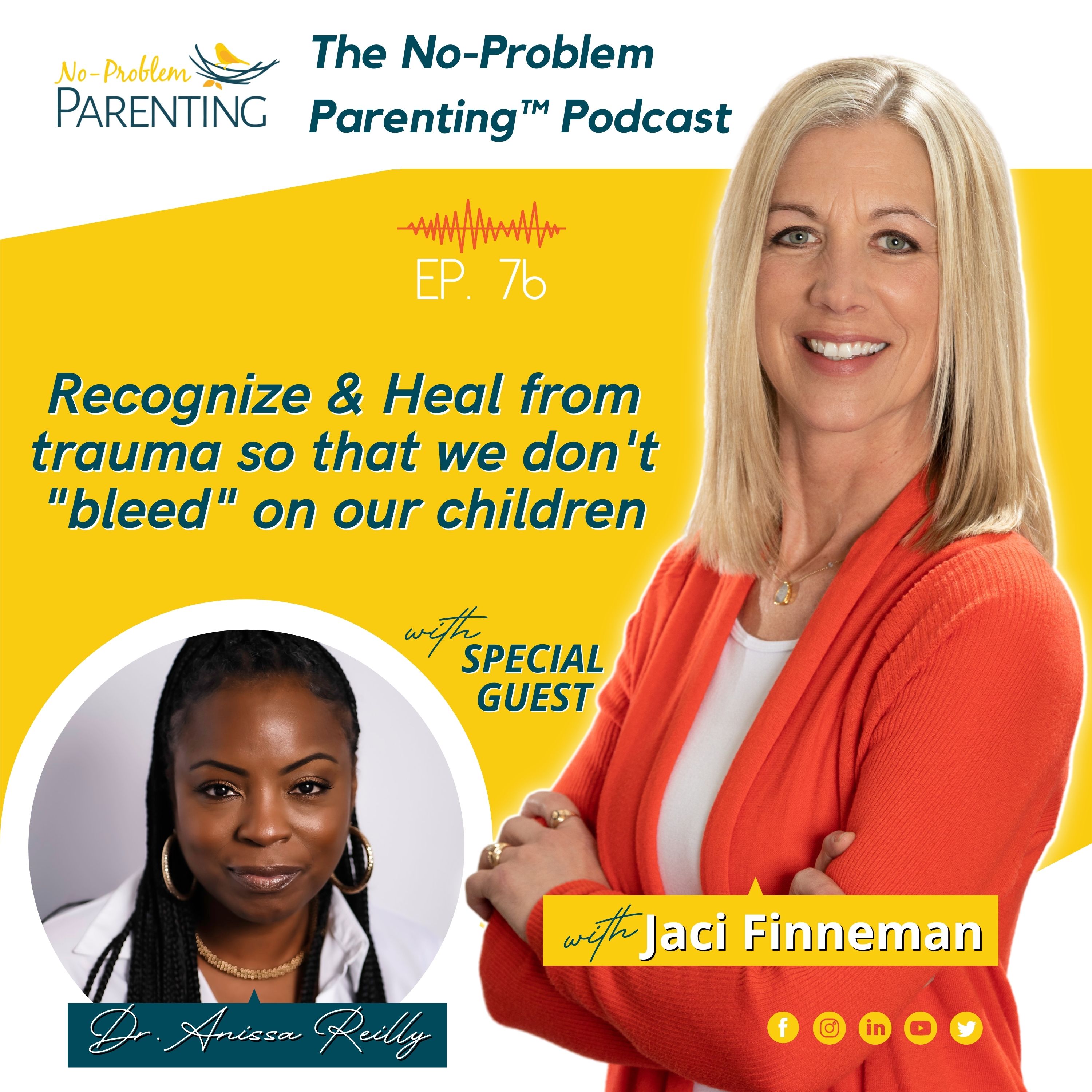 Welcome Back No-Problem Parents!
Today's guest shares the importance of parents recognizing their own traumatic past, taking care of, and healing themselves so that their trauma doesn't "bleed" out onto their child. Using the acronym B.A.D., Dr. Reilly offers support and tips on self-care for the wounded parent.
Meet Dr. Anissa Reilly. Dr. Anissa has been in education for over 30 years. For just under the last 15, she has been the principal of an elementary school in a large urban school district. Dr. Reilly received her undergraduate degree from Morgan State University in Baltimore, her Master's Degree from Bank Street College of Education, and her doctorate from The Sage Colleges of Albany. She is the President and Owner of Giant Step 6 LLC, where her primary goal and passion is to develop both national and global leaders so they can effectively lead their perspective organizations. She is the loving wife of Gordon Reilly Jr. and the mother of four amazing young people. Dr Reilly recently received proclamations from New York State Senator Jose Serrano and New York City Council Woman Vanessa Gibson for her assistance with improving the lives of the people in her community. The first book in her leadership series, "5 Buckets of Leadership: Speaking in the Moment" was released in May 2021. Additionally, she is the host of The Ask Dr. Reilly Show, which can be found on FOX SOUL weekly.
About The Ask Dr. Reilly Show:
The Ask Dr. Reilly Show is a 20-30 minute, one-one-one session with young and mature women (and sometimes men) where we discuss the traumatic issues that are faced in the inner cities. This living room like discussion focuses on abuse, sexual issues like rape, domestic violence, and sexuality, that impact our community. The host, Dr. Anissa Reilly is a success story. She received her doctorate in spite of suffering from Post- Traumatic Stress Disorder (PTSD) from issues like those she discusses on the show. She has embraced the "Wounded Healer" archetype as described by psychologist Carl Jung. The Ask Dr. Reilly Show is the first individual programming for the OSG Network scheduled to stream on Dame Dash Studios and on FOX SOUL. For more information sign up at AskDrReilly.com or visit the YouTube channel at https://Youtube.com/AskDrReilly.
To learn more about Dr. Reilly by clicking on one of the following links:
IG: @askdr.reilly
Twitter: @askdr.reilly
FB: Ask Dr. REilly
Website: www.askdrreilly.com
Want access to ALL of Jaci's favorite resources, trainings, parenting course and all things No-Problem Parenting?
Learn more at https://www.noproblemparents.com/
Ready to get started and become the confident leader your kids crave you to be?
Join our Private Parenting Community: https://www.noproblemparenting.com/
Hugs and High Fives,
Jaci