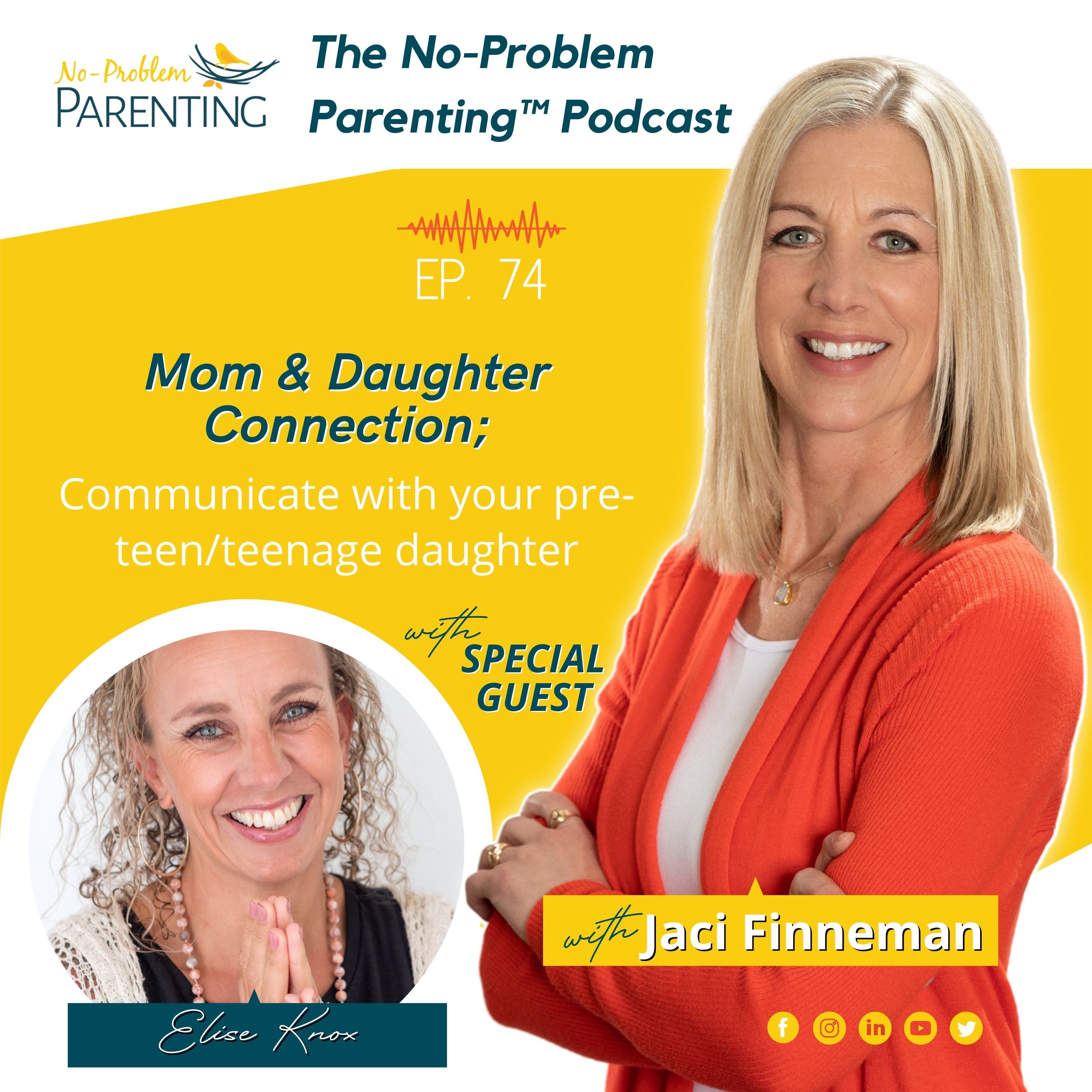 Welcome Back No-Problem Parents!
Are you struggling to communicate with your teen? In today's episode my guest Elise Knox is going to share;
The 3 steps to listening to your teen without judgment.

Important things to do with younger kids to make the teenage years smoother.

How to get clarity around your needs and feel confident expressing them, so you don't get burned out and feel resentful.
Elise is a life and wellness coach, yoga teacher, and former middle school teacher who works with moms and teens. She is fascinated by brain development and the nervous system and believes that understanding these two things can make teen years so much easier for mamas and teens.
Elise offers mama centered and teen centered coaching packages. Her mission is to bring enjoyment back into family relationships by helping her clients connect with themselves so that they can stay connected to their loved ones.
When not working in her business Elise loves impromptu dance parties, hiking to a sweet secluded swimming hole with her family, hot yoga, and cooking anything from scratch, while listening to one of her favorite podcasts.
To learn more about Elise, click on one of the following links:
https://www.instagram.com/eliseknoxconnectioncoach/
https://www.facebook.com/Eliseknoxconnectioncoach
Link to freebie on tips for communicating with your teen click here:
https://www.eliseknox.com/communication
Want access to ALL of Jaci's favorite resources, trainings, parenting course and all things No-Problem Parenting? Sign up for our Newsletter, get your free Make it Right Technique and check out our resource page:
Learn more at https://www.noproblemparents.com/
Ready to get started and become the confident leader your kids crave you to be?
Join our Private Parenting Community: https://www.noproblemparenting.com/
Hugs and High Fives,
Jaci