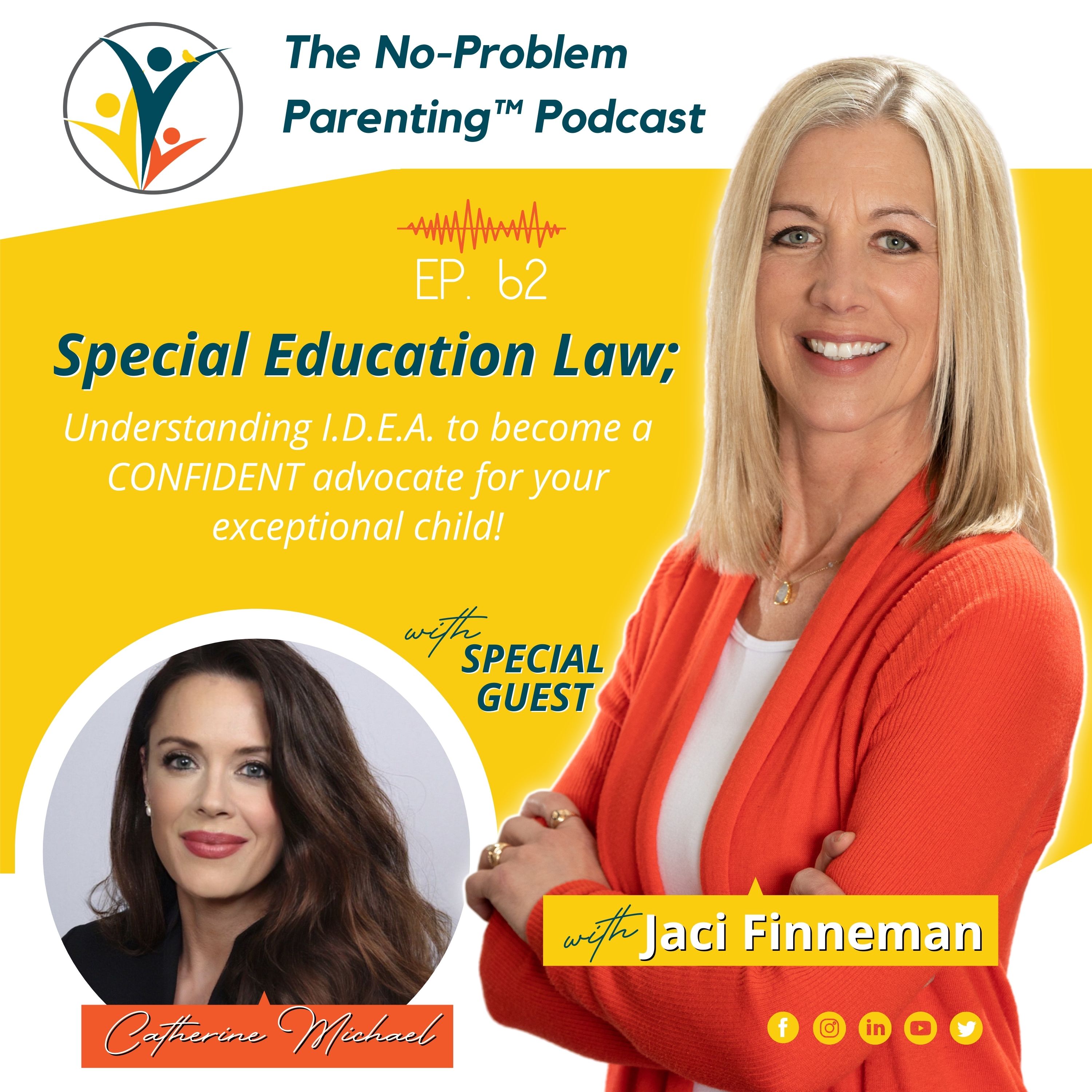 Welcome Back, Parents!  
Do you have an exceptional child? Exceptional is defined as unusual, atypical, unique, or special. Having an exceptional child who is challenged by autism, ADHD, dyslexia, down syndrome, cognitive delays, or any other challenge can make the world seem like it is one uphill battle.
Today's episode provides a resource to help parents advocate for their children in the school system, what accommodations are available to your child and when should a parent consider getting an attorney - what situations really are ones in which you need advice?
Meet my guest Catherine Michael. 
Catherine is an attorney licensed and practicing throughout the state of Indiana, Texas, and Michigan. She works with families, does educational consultation, and parent coaching. She is a wife and mother of two grown daughters.
She represents students and their families in a variety of education and personal injury matters including Special Education Due Process, Section 504 matters, expulsion, disciplinary issues, personal injury of children including injury, sexual abuse, private school issues and discipline as well as other civil rights and disability claims experienced by students.
Catherine has been featured hundreds of times in both the national and local media. She is a frequent guest on syndicated radio and television shows for her education law expertise.
Her nearly two decade career in education has focused on ensuring that the needs of children in schools are met.
She has represented school shooting victims, children abused in school, and hundreds of special needs children whose families needed a voice.
To learn more about the services Catherine provides or to join her Coffee with Catherine
informational group, click on one of these links:
www.cmklawfirm.com
www.coffeewithcatherine.com
Are you ready to Become the Confident Leader your kids Crave you to be?
Get started here: https://www.noproblemparenting.com/ 
Hugs and High Fives,

Jaci