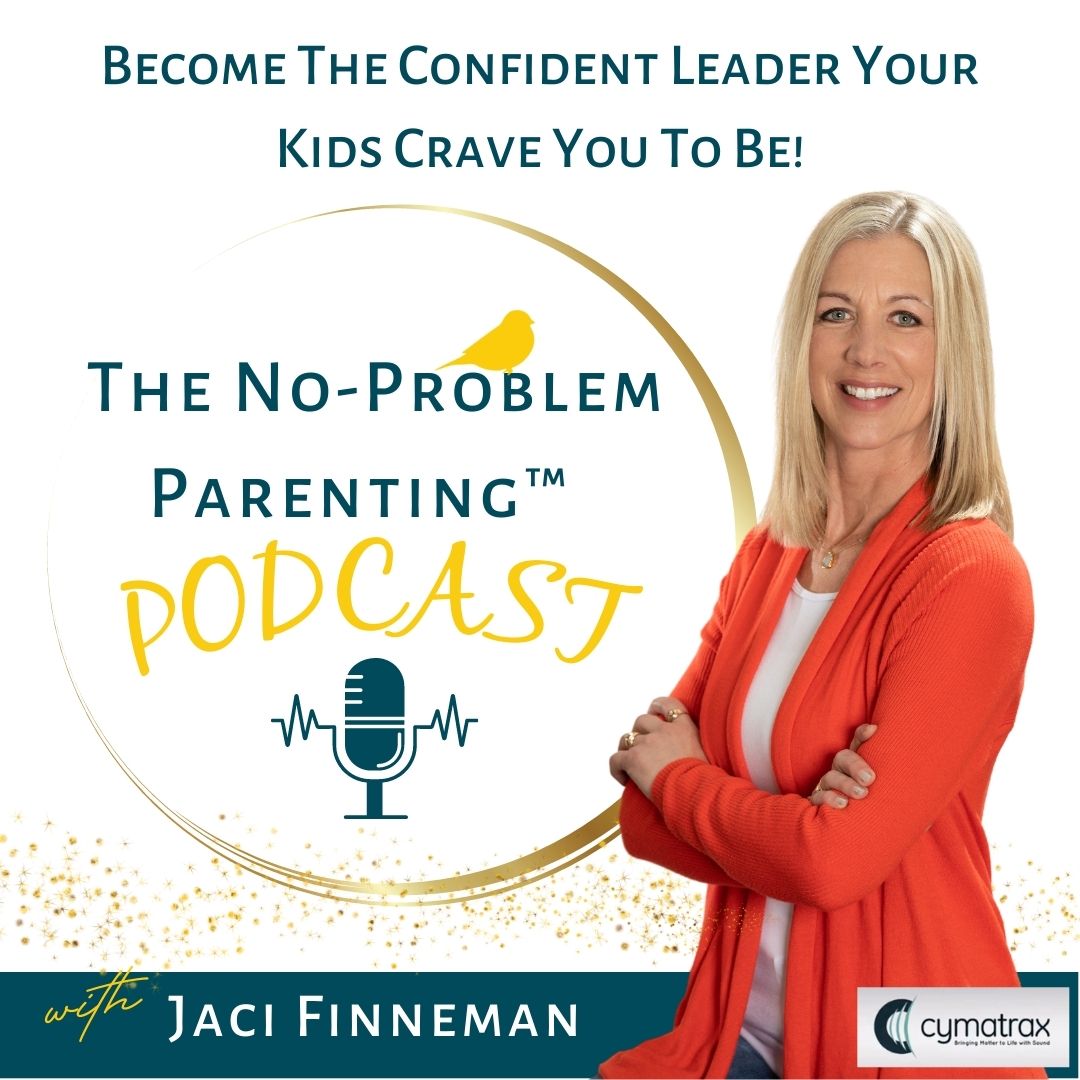 Become the Confident Parent your kids Crave You to Be + Learn Parenting Strategies for Epic Transformation in your toddler, child or teens behavior + Parenting Resources from infants to teens + Resources for YOU the parent to become the confident leader you are meant to be + Turn behavior problems into No-Problem + Strengthen your relationship with your kids + Improve the Trust and Respect between Parent and Child! Hey Parents! I'm Jaci Finneman, Parent Strategist and Coach. And, after 30 years and over 40,000 hours of experience working with children and families; ranging from the severe behaviors that required out-of-home placement to the "she just doesn't listen to me" behaviors - there IS a solution. Join me on this journey of behavioral strategies so that you can feel empowered as a parent again and reclaim your family's peace! I will help YOU respond to your kid's misbehavior without yelling at your kids and without feeling like you have to give in to their demands to keep the peace. I'll teach you how to discover the root cause of your child's behavior so that you understand why your kiddo is behaving the way they are and why you are responding to them the way you are (with anger or worry or guilt), then, I'll teach you how to prepare for "the worst". It is true that we can't possibly be prepared for every behavior challenge that comes our way BUT there are plenty of behaviors our kids display every day that we can prepare for and then respond to them instead of reacting. And finally, I teach you how to change the conversation with your kids so that your kids trust you, they learn they truly can come to you for encouragement, advice, direction or support as they grow up. Your kids will learn that you won't rescue them from their problems, instead, they know and believe that you will guide them in dealing with and overcoming their challenges, whether the challenge is a mental health diagnosis, learning disability, health issue, or a common developmental stage your kiddo is going through. No-Problem Parenting teaches and supports you in Becoming the Confident Leader your kids crave you to be! Hugs and High Fives Parents! You Got This! No-Problem!
Episodes
Thursday Apr 28, 2022
Thursday Apr 28, 2022
Welcome Back No-Problem Parents!
Do you have a tween or teen that is struggling with;
• Ongoing conflicts in relationships
• Intense and rapid mood changes
• Inability to relax
• Trouble recognizing choice
• Holding in anger, then "blowing up" at others
• Impulsive or reactive decisions they often regret
• Self-medicating with substances, e.g., food, sugar, alcohol,
"busy-ness", spending, etc.
• Feeling overwhelmed
• Avoiding responsibilities, people, or events
• "Numbing out" in response to fear, anger, etc?
Are you worried, nervous around them, unsure what to do or how to talk to your teen?  Are you trying to be your child's friend in an effort to be relatable or smooth things over enough to have a good day?  Guess what? Your uncertainty, your "being nice" may actually be causing our kids to be anxious and ashamed.
Listen in to the conversation about how we need to talk with our teens as much (or more)
about our thoughts as we do our feelings. 
Meet Dr. J.J. Kelly, of Unorthodocs, Inc.
"After 16 years of passionately working in the current system of the mental health profession and seeing the systemic sexism, racism, homophobia, ableism, narcissism and elitism…I wanted nothing more than to burn it all down. Then I decided to redirect my outrage into building something new based on love, laughter, and teaching emotional intelligence – because I believe that global healing is achieved by teaching people the skills to like themselves, or as I always say….Happy people act right."
Dr. J.J. offers courses through her Get Real Program, an emotional skills training program based on Dialectical Behavior Therapy (DBT). DBT was developed by Dr. Marsha Linehan and combines Cognitive Behavior Therapy (CBT) and Zen Mindfulness skills from Thich Nhat Hahn's book, The Miracle of Mindfulness.
"DBT is The Sh**, and I make learning a complex set of concepts and skills fun and funny. Yer gonna laugh yourself right into healthy…" – Dr. Kelly
Listen in as Dr. J.J. Kelly shares that Emotional Intelligence is key to building self-esteem, Family Values are more important than having a "friendship" with your child and why humor is SO important to our mental health! 
"Global healing is achieved by teaching people the skills to like themselves. The Get Real Program created by licensed clinical psychologist Dr. J.J. Kelly does just that."
Learn more about Dr. J.J. Kelly's approach, programs and freebies by clicking the links:
Follow the Punk Rock Doc on IG: https://www.instagram.com/drjjkelly/
During our conversation I share the Make it Right Technique which can be found here: 
The Make It Right Technique for No-Problem Parents
Thank You Dr. Kelly for the fun conversation and sharing your authentic self and perspective.  I appreciate your candidness and genuine care for teenagers.  
Hugs & High Fives,
Jaci
PS: To learn more about how YOU can Become a No-Problem Parent™, get started here:
https://www.noproblemparenting.com/