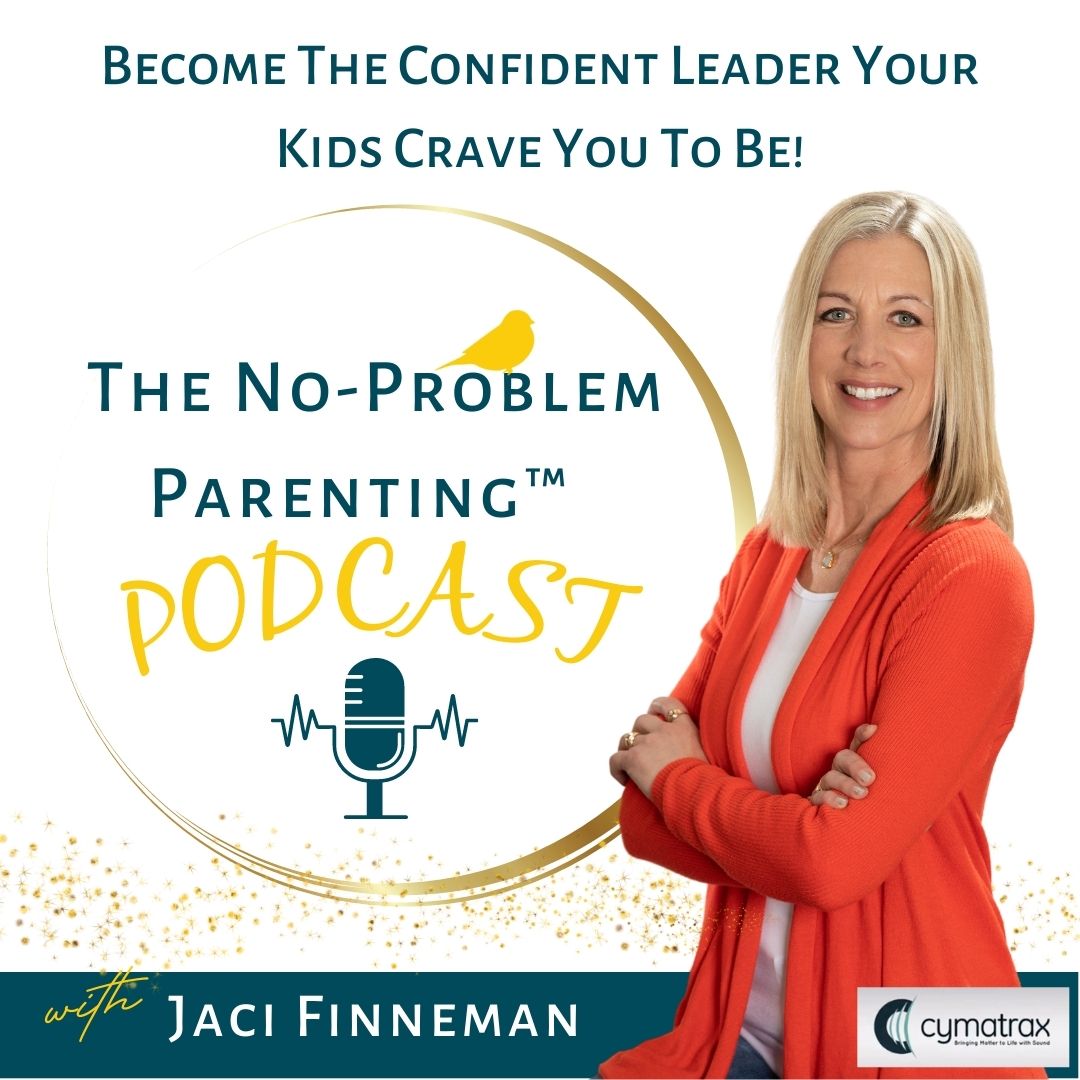 Become the Confident Parent your kids Crave You to Be + Learn Parenting Strategies for Epic Transformation in your toddler, child or teens behavior + Parenting Resources from infants to teens + Resources for YOU the parent to become the confident leader you are meant to be + Turn behavior problems into No-Problem + Strengthen your relationship with your kids + Improve the Trust and Respect between Parent and Child! Hey Parents! I'm Jaci Finneman, Parent Strategist and Coach. And, after 30 years and over 40,000 hours of experience working with children and families; ranging from the severe behaviors that required out-of-home placement to the "she just doesn't listen to me" behaviors - there IS a solution. Join me on this journey of behavioral strategies so that you can feel empowered as a parent again and reclaim your family's peace! I will help YOU respond to your kid's misbehavior without yelling at your kids and without feeling like you have to give in to their demands to keep the peace. I'll teach you how to discover the root cause of your child's behavior so that you understand why your kiddo is behaving the way they are and why you are responding to them the way you are (with anger or worry or guilt), then, I'll teach you how to prepare for "the worst". It is true that we can't possibly be prepared for every behavior challenge that comes our way BUT there are plenty of behaviors our kids display every day that we can prepare for and then respond to them instead of reacting. And finally, I teach you how to change the conversation with your kids so that your kids trust you, they learn they truly can come to you for encouragement, advice, direction or support as they grow up. Your kids will learn that you won't rescue them from their problems, instead, they know and believe that you will guide them in dealing with and overcoming their challenges, whether the challenge is a mental health diagnosis, learning disability, health issue, or a common developmental stage your kiddo is going through. No-Problem Parenting teaches and supports you in Becoming the Confident Leader your kids crave you to be! Hugs and High Fives Parents! You Got This! No-Problem!
Episodes
Sunday Apr 10, 2022
Sunday Apr 10, 2022
Welcome Back No-Problem Parents!
Addictions, Negative Attachments, and Habits that hold us hostage are all seated in a pressure to perform and a reliance on something outside of ourselves to provide peace, joy, comfort, relief, value, validity, and worthiness.
Tricia Parido, founder of Turning Leaves Recovery, is a Recovery Lifestyle Enthusiast, Speaker, and Published Writer. She is a Nationally Certified Life Coach, an International Master Addictions Specialist, and a Professional Life Interventionist with a Psych Degree in Process Behavioral and Chemical Addiction who loves to help change lives!

Specializing in life transitions and post-treatment journeys, Parido is ever committed to serving her clients worldwide to find the emotional intelligence they need to conquer their life challenges.

As an active business owner of a thriving coaching practice, Turning Leaves® Recovery, Life, and Wellness Coaching, seated in evidence-based practices, she not only teaches her clients how to live the life they desire and "live free", but she also teaches those that aspire to become professional coaches how to do so, passionately, and professionally.
Learn more about Tricia on your favorite social media site:
https://www.youtube.com/channel/UCFPDsRN_ugB7Ll23pT5i6IQ
https://www.instagram.com/iamtriciaparido/
https://www.facebook.com/turningleavesrecovery2015/
https://www.linkedin.com/in/triciaparido
Want access to ALL of Jaci's favorite resources, trainings, parenting course and all things No-Problem Parenting?
Join our Private Parenting Community now: https://www.noproblemparenting.com/
Hugs and High Fives,
Jaci