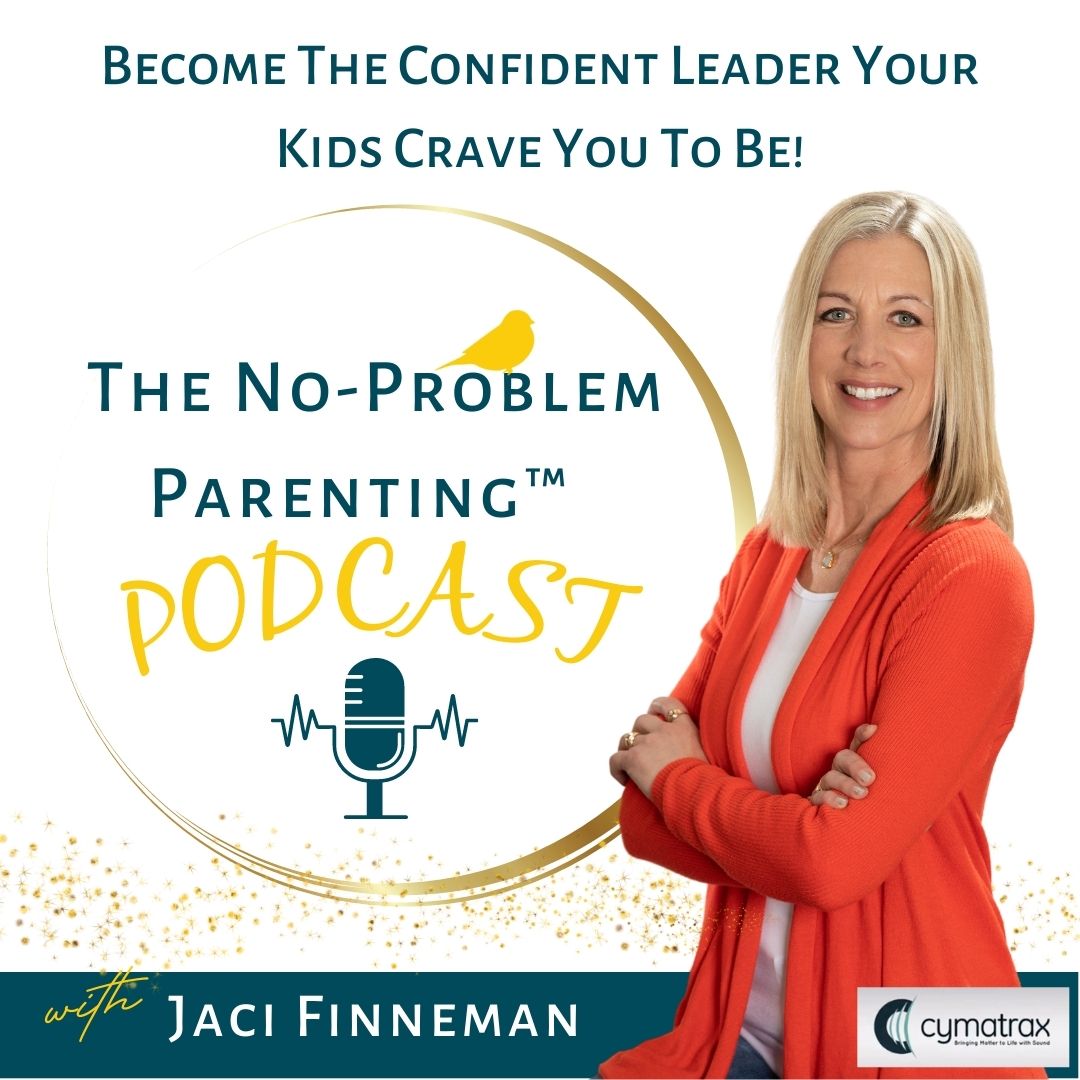 Become the Confident Parent your kids Crave You to Be + Learn Parenting Strategies for Epic Transformation in your toddler, child or teens behavior + Parenting Resources from infants to teens + Resources for YOU the parent to become the confident leader you are meant to be + Turn behavior problems into No-Problem + Strengthen your relationship with your kids + Improve the Trust and Respect between Parent and Child! Hey Parents! I'm Jaci Finneman, Parent Strategist and Coach. And, after 30 years and over 40,000 hours of experience working with children and families; ranging from the severe behaviors that required out-of-home placement to the "she just doesn't listen to me" behaviors - there IS a solution. Join me on this journey of behavioral strategies so that you can feel empowered as a parent again and reclaim your family's peace! I will help YOU respond to your kid's misbehavior without yelling at your kids and without feeling like you have to give in to their demands to keep the peace. I'll teach you how to discover the root cause of your child's behavior so that you understand why your kiddo is behaving the way they are and why you are responding to them the way you are (with anger or worry or guilt), then, I'll teach you how to prepare for "the worst". It is true that we can't possibly be prepared for every behavior challenge that comes our way BUT there are plenty of behaviors our kids display every day that we can prepare for and then respond to them instead of reacting. And finally, I teach you how to change the conversation with your kids so that your kids trust you, they learn they truly can come to you for encouragement, advice, direction or support as they grow up. Your kids will learn that you won't rescue them from their problems, instead, they know and believe that you will guide them in dealing with and overcoming their challenges, whether the challenge is a mental health diagnosis, learning disability, health issue, or a common developmental stage your kiddo is going through. No-Problem Parenting teaches and supports you in Becoming the Confident Leader your kids crave you to be! Hugs and High Fives Parents! You Got This! No-Problem!
Episodes
Wednesday Mar 09, 2022
Wednesday Mar 09, 2022
Welcome Back, Parents! Today's episode is about creating confidence in your kids by speaking their language through play and movement! 
We talk about the importance of asking questions vs giving answers, preparing our kids rather than protecting them from hard experiences, and 3 Key things that all kids need:
to be self-aware

others aware

responsible decision makers
Meet Curt Jordan,
In 2016, after teaching kids for 15 years, Curt used all his savings to buy a van and parkour equipment and started his quest to empower kids to become physically and emotionally stronger.
Curt is the Founder and Chief Visionary at Kong Academy. He is a monkey and he loves to play! He has been trained and worked as a physical therapy assistant, paramedic, personal trainer, lifeguard, parkour instructor, and as a special education teacher. He started working with kids when he was 13 and he is passionate about helping people improve their minds, bodies, and spirits. Curt connects with kids at their level and he speaks their language of play and movement. That's why his teaching is so impactful: it's meaningful and relevant to kids' lives.
Curt believes the simplest thing you can do when you're upset as a child or an adult is to, Say how you feel and ask for what you need.
To learn more about Curt and Elke's mission of creating confidence in kids, follow them on your favorite social media app or reach out via email; elke@kongacademy.org
https://www.facebook.com/KongAcademy
https://www.instagram.com/kongacademy/
https://www.kongacademy.org/thriving-kids-parenting
https://kongacademy.vipmembervault.com/products/courses/view/1058647

Have you heard about our newest show on Fireside?  Join us each Wednesday at 12:00pm Central by clicking this link from your mobile phone: No-Problem Parenting LIVE on Fireside
Hugs & High Fives,
Jaci