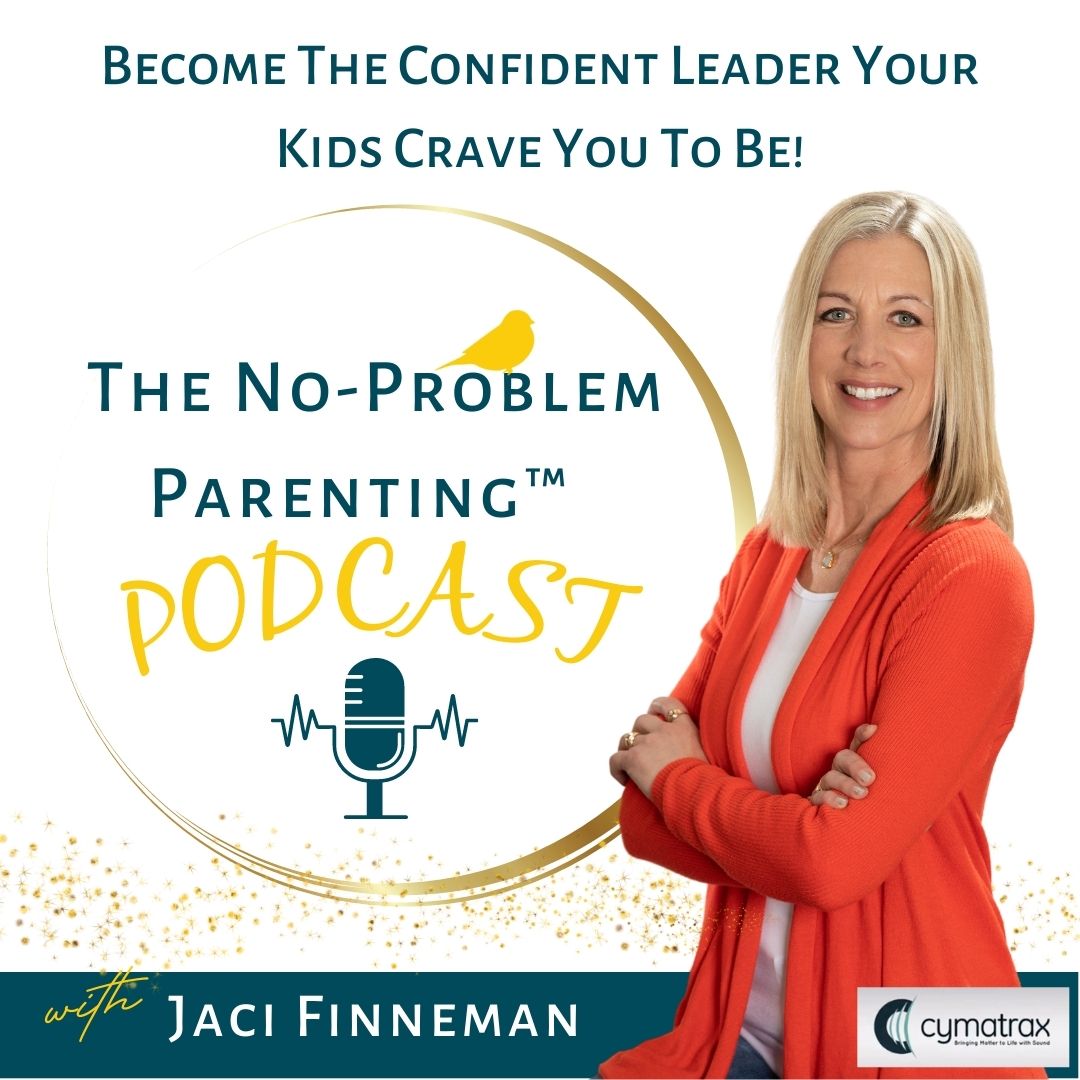 Become the Confident Parent your kids Crave You to Be + Learn Parenting Strategies for Epic Transformation in your toddler, child or teens behavior + Parenting Resources from infants to teens + Resources for YOU the parent to become the confident leader you are meant to be + Turn behavior problems into No-Problem + Strengthen your relationship with your kids + Improve the Trust and Respect between Parent and Child! Hey Parents! I'm Jaci Finneman, Parent Strategist and Coach. And, after 30 years and over 40,000 hours of experience working with children and families; ranging from the severe behaviors that required out-of-home placement to the "she just doesn't listen to me" behaviors - there IS a solution. Join me on this journey of behavioral strategies so that you can feel empowered as a parent again and reclaim your family's peace! I will help YOU respond to your kid's misbehavior without yelling at your kids and without feeling like you have to give in to their demands to keep the peace. I'll teach you how to discover the root cause of your child's behavior so that you understand why your kiddo is behaving the way they are and why you are responding to them the way you are (with anger or worry or guilt), then, I'll teach you how to prepare for "the worst". It is true that we can't possibly be prepared for every behavior challenge that comes our way BUT there are plenty of behaviors our kids display every day that we can prepare for and then respond to them instead of reacting. And finally, I teach you how to change the conversation with your kids so that your kids trust you, they learn they truly can come to you for encouragement, advice, direction or support as they grow up. Your kids will learn that you won't rescue them from their problems, instead, they know and believe that you will guide them in dealing with and overcoming their challenges, whether the challenge is a mental health diagnosis, learning disability, health issue, or a common developmental stage your kiddo is going through. No-Problem Parenting teaches and supports you in Becoming the Confident Leader your kids crave you to be! Hugs and High Fives Parents! You Got This! No-Problem!
Episodes
Saturday Feb 12, 2022
Saturday Feb 12, 2022
Welcome back, Parents! This is a MUST LISTEN to EPISODE if you are parenting a child who;
is irritable, anxious, has tummy aches, headaches, sleepless nights, constipation, or other unexplained emotional or behavioral struggles.
Listen in as Melissa Deally teaches us how to;
1) Discover you and your child's toxic load and lower it
2) Discover your body's imbalances and support them with natural supplements and herbs so the body can come back into balance, at which point it will heal itself. This is done through the use of Functional Medicine lab tests, mailed to your home!
Melissa Deally  of Your Guided Health Journey is an Integrative Health Practitioner & Registered Health Coach, dedicated to helping her clients get to the root cause of their health issue and truly heal. Melissa's business is 100% virtual, and she works with the entire English speaking world. 
She offers a very high level of support, to ensure her clients' success, as we navigate the path bringing the body back into balance, while creating new lifestyle habits to ensure lasting results.

Melissa is the winner of the 2021 Quality Care Award by Businesses From The Heart, and has been featured in Pursuit 365, and Fresh Magazine, featuring 365 Canadian Women who lead by example in the every-day pursuit of success, happiness, and achievement. Melissa is also the host of the "Don't Wait For Your Wake Up Call!" podcast, a podcast offering practical education around health, which ranked in the top 5% of Global podcasts by Listen Notes in the first 3 months of launching.


Do you know how many oranges you would have to eat today to get the same nutrients
from an orange grown in the 1940's?  
Be sure to register for the upcoming Healing Kids with Food workshop!
Parents, if you are feeling sluggish, brain fog, stress, anxiousness etc, I highly recommend
Melissa's Health Kickstart and Detox program. 
The next one starts March 1, 2022. 
More information click this link: https://yourguidedhealthjourney.com/health-kick-start-detox/
Follow Melissa on your favorite social media app:
https://www.facebook.com/Guidedhealthjourney
https://www.linkedin.com/in/melissadeally/  and on
Thank You Melissa for your genuine care and support for children and their families.
Hugs & High Fives,
Jaci
Comments
(2)
To leave or reply to comments, please download free Podbean or
Awesome information! A must listen for parents struggling with behavioral issues.