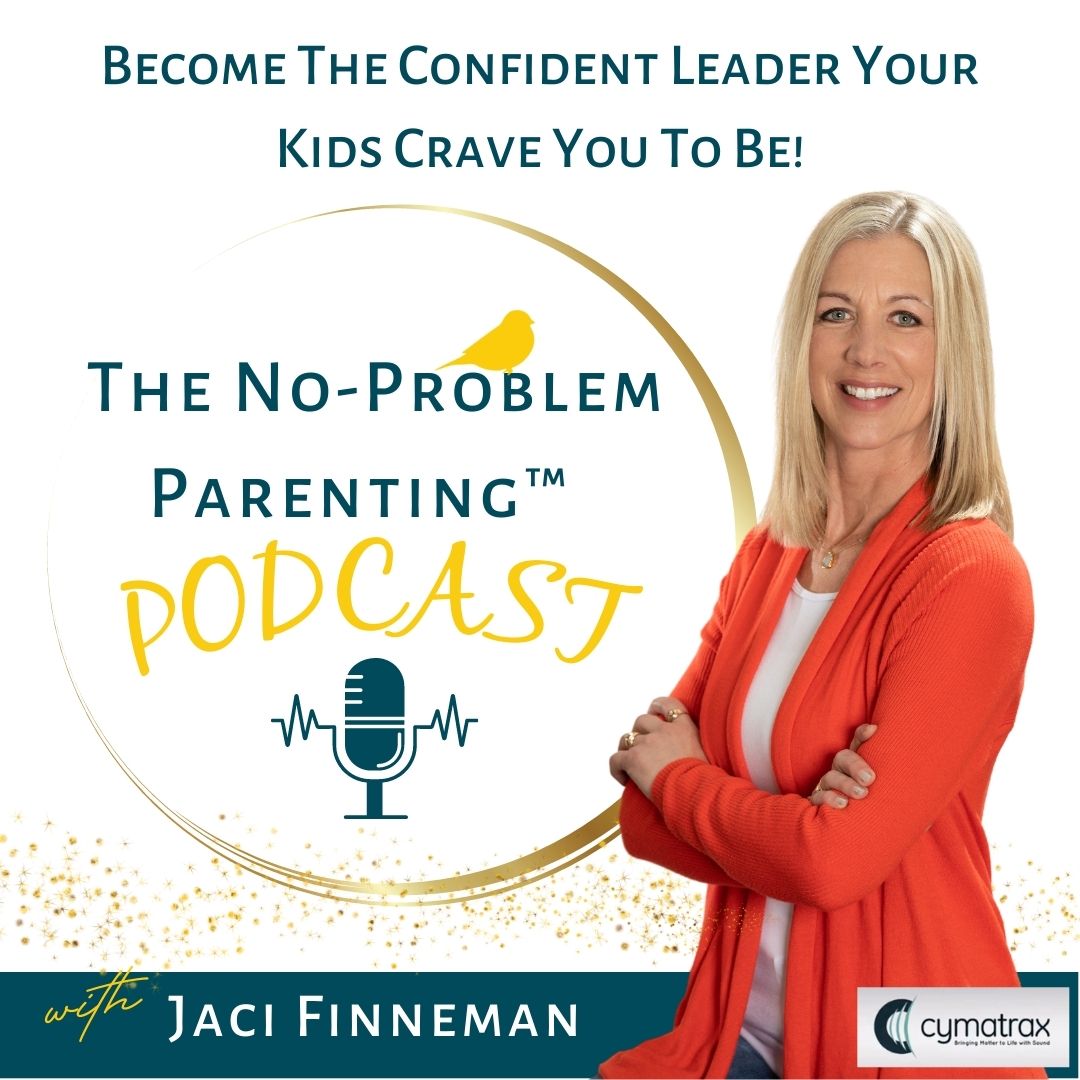 Become the Confident Parent your kids Crave You to Be + Learn Parenting Strategies for Epic Transformation in your toddler, child or teens behavior + Parenting Resources from infants to teens + Resources for YOU the parent to become the confident leader you are meant to be + Turn behavior problems into No-Problem + Strengthen your relationship with your kids + Improve the Trust and Respect between Parent and Child! Hey Parents! I'm Jaci Finneman, Parent Strategist and Coach. And, after 30 years and over 40,000 hours of experience working with children and families; ranging from the severe behaviors that required out-of-home placement to the "she just doesn't listen to me" behaviors - there IS a solution. Join me on this journey of behavioral strategies so that you can feel empowered as a parent again and reclaim your family's peace! I will help YOU respond to your kid's misbehavior without yelling at your kids and without feeling like you have to give in to their demands to keep the peace. I'll teach you how to discover the root cause of your child's behavior so that you understand why your kiddo is behaving the way they are and why you are responding to them the way you are (with anger or worry or guilt), then, I'll teach you how to prepare for "the worst". It is true that we can't possibly be prepared for every behavior challenge that comes our way BUT there are plenty of behaviors our kids display every day that we can prepare for and then respond to them instead of reacting. And finally, I teach you how to change the conversation with your kids so that your kids trust you, they learn they truly can come to you for encouragement, advice, direction or support as they grow up. Your kids will learn that you won't rescue them from their problems, instead, they know and believe that you will guide them in dealing with and overcoming their challenges, whether the challenge is a mental health diagnosis, learning disability, health issue, or a common developmental stage your kiddo is going through. No-Problem Parenting teaches and supports you in Becoming the Confident Leader your kids crave you to be! Hugs and High Fives Parents! You Got This! No-Problem!
Episodes
Tuesday Apr 20, 2021
Tuesday Apr 20, 2021
Hello Parents! In today's episode, Part 1 - What is Reactive Attachment Disorder (RAD), I share how learning about the diagnosis in 1993 shifted my career path from serving children with special abilities to supporting kids with mental health diagnosis and their parents. 
This episode just barely touches on the diagnosis and is definitely a brief introduction of what can happen when infants and toddlers experience early life trauma or separation from their primary caregivers.
And, there are many children that have a rough start in life that do not develop these symptoms so this episode does not intend to diagnosis your child's behavior.   
I'm sharing my experiences with the diagnosis in hopes that any parent (or child) that feels misunderstood, has tried everything, has been pushed to an emotional limit or has been blamed (or is shaming themselves) due to their child's behavior and/or how they are responding to their child's behavior; that they will find hope and support.
In Part 2 I'll share more symptoms that children with Reactive Attachment Disorder or trauma disorders can display and I'll share a few tips and resources on how to respond to and help children who are truly afraid to trust their caregivers.
When we seek first to understand why our children are behaving the way they are and when we prepare ourselves for "the worst", we can respond as the confident leaders our kids crave us to be.  
To learn more about Reactive Attachment Disorder and to find clinical support for your child go to https://attach.org/
To learn more about how to become a No-Problem Parent™ go to https://www.helloworldmn.com/
And please share this episode with the people in your community.  Too often children with this diagnosis appear to be just fine to their extended family and community while their parents are judged and looked down upon for how they discipline their kids.  Don't assume it is the parents fault, especially if you knew the parents to be kind and loving people before they had children.  Children with Reactive Attachment Disorder often reserve their toughest behaviors for their parents and can "hold it together" in front of others.  Parents raising these children need our support and understanding so please learn more about why the parent is frustrated or hurting and then support the child -  by supporting the parent.
Hugs and High Fives,
Jaci
Comments
(1)
To leave or reply to comments, please download free Podbean or