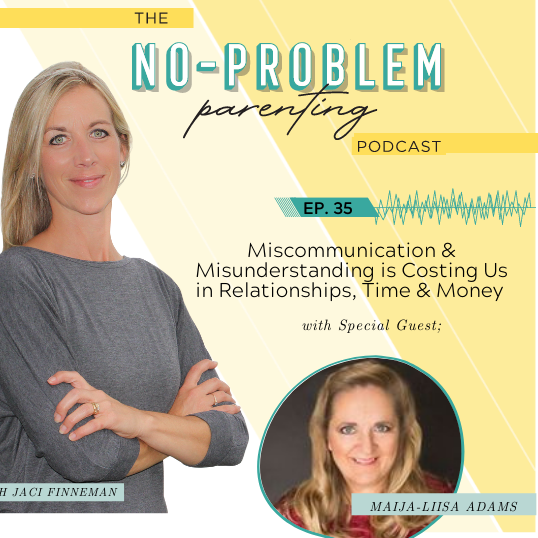 Welcome Back Parents! Today's topic is about Changing the Conversation with our kids!
Would you like to know how to communicate so your child understands you?
What are the best questions to ask? What questions should we avoid asking?
Have you ever asked your child a question and then not listened to their answer?
My guest today is Maija-Liisa Adams and she is going to answer these questions and more!
Maija-Liisa is the founder & CEO of Maija-Liisa Speaks, an Idaho-based TEDx Talk coaching firm.
Over the last six years, Adams has helped more than 100 clients understand how to land, nail and use
their TEDx talk to grow their impact and increase their income.
As a keynote speaker, she has addressed 100s of individuals, including the
International Women's Day Conference and BYU-Idaho,
where she serves as an adjunct professor in public speaking and professional presentations.
Let's face it—when you talk, you're often misunderstood.
Misunderstanding is costing you. It's costing you in your personal relationships,
even in your professional relationships.
You can't be successful in parenting or in any area of life unless you are understandable.
What you say and how you say it can make or break your relationship with your child.
H
ave you experienced information overload while seeking answers about how to talk with your child?
Do you have a story you'd like to share with the world?
Or connect with her on social media: 
FB Group Maija-Liisa Speaks https://www.facebook.com/groups/maijaliisaspeaks
FB Personal Page https://www.facebook.com/maijaliisa1/
IG https://www.instagram.com/maijaliisaspeaks/
LI https://www.linkedin.com/in/maijaliisa/
Website
https://mlspeaks.com/
Thank You for joining us today!  Become a No-Problem Parent today!
Take a quick second to "Like", follow and subscribe to this podcast!
Hugs & High Fives Parents!
You Got This!
Jaci