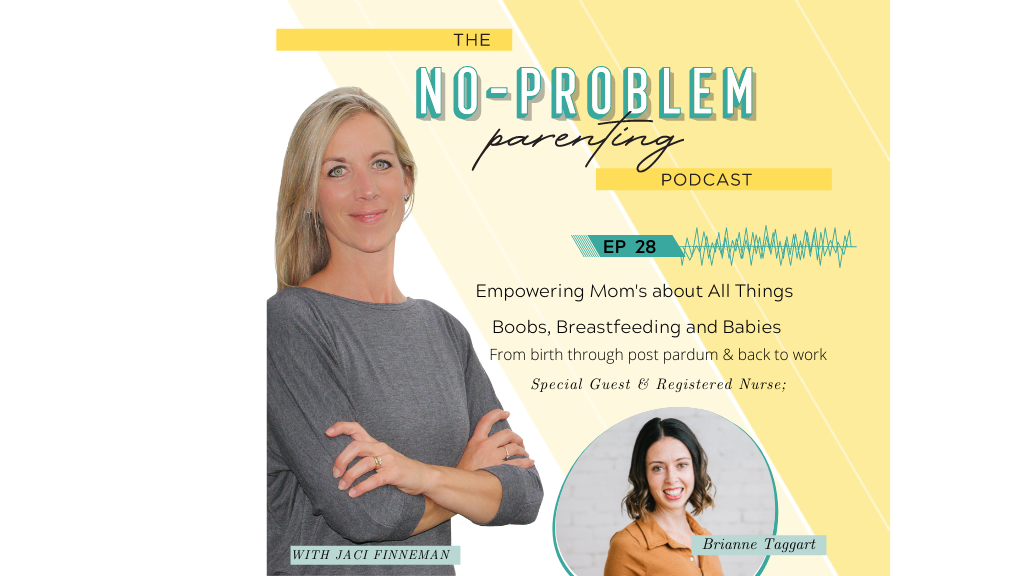 Welcome Back to The No-Problem Parenting Podcast! 
Are you a new momma and preparing for your baby to arrive?
Getting the nursery ready, going to birthing classes, creating your birthing plan? 
Have you decided whether or not you will breast or bottle feed your baby? 
Everybody's feeding goals are unique to them, some mommas bottle feed, some breast feed the first few weeks and then transition to bottle while other mommas breast feed for the first year or two or more! 
Todays guest is going to bust some breastfeeding myths, give some tips and tools on how to help you and your baby when breast feeding isn't working so great And resources for moms who plan to breastfeed and return to work. 
Bri love's teaching and empowering families about all things boobs, babies, and breastfeeding. 
She is a Registered Nurse, IBCLC Lactation Consultant, Childbirth Educator, and Certified Instructor of Infant Massage. 
With 3 kiddos of her own and a 4th on the way, Bri knows firsthand how rocky the road into parenthood can be and her mission is to make that transition as smooth as possible for families like you.
Her specialty is helping families meet their breastfeeding goals from birth through postpartum via tools that she has created such as an online prenatal Breastfeeding course, personalized pumping plans and one-on-one telehealth consults.
Bri especially love's to help breastfeeding families transition back to work without having to sacrifice their feeding goals.
To learn more about Brianne you can find her on Instagram for quick tips and tricks @breezy__babies, or go to her website; www.breezybabies.com, and click this link to receive a the free INFANT MASSAGE DOWNLOAD 
Congratulations to all of you expecting a new baby!
Hugs and High Fives,
Jaci