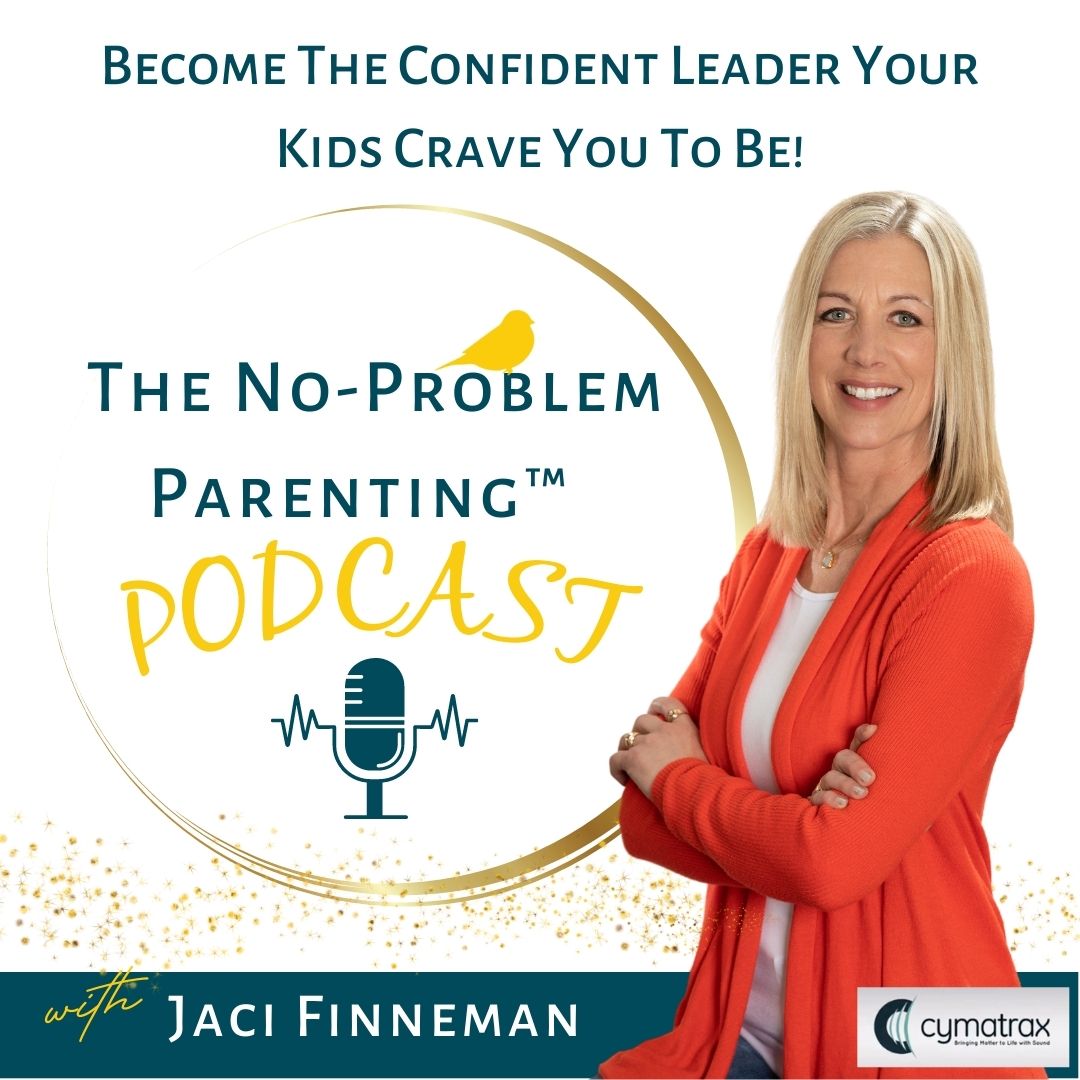 Become the Confident Parent your kids Crave You to Be + Learn Parenting Strategies for Epic Transformation in your toddler, child or teens behavior + Parenting Resources from infants to teens + Resources for YOU the parent to become the confident leader you are meant to be + Turn behavior problems into No-Problem + Strengthen your relationship with your kids + Improve the Trust and Respect between Parent and Child! Hey Parents! I'm Jaci Finneman, Parent Strategist and Coach. And, after 30 years and over 40,000 hours of experience working with children and families; ranging from the severe behaviors that required out-of-home placement to the "she just doesn't listen to me" behaviors - there IS a solution. Join me on this journey of behavioral strategies so that you can feel empowered as a parent again and reclaim your family's peace! I will help YOU respond to your kid's misbehavior without yelling at your kids and without feeling like you have to give in to their demands to keep the peace. I'll teach you how to discover the root cause of your child's behavior so that you understand why your kiddo is behaving the way they are and why you are responding to them the way you are (with anger or worry or guilt), then, I'll teach you how to prepare for "the worst". It is true that we can't possibly be prepared for every behavior challenge that comes our way BUT there are plenty of behaviors our kids display every day that we can prepare for and then respond to them instead of reacting. And finally, I teach you how to change the conversation with your kids so that your kids trust you, they learn they truly can come to you for encouragement, advice, direction or support as they grow up. Your kids will learn that you won't rescue them from their problems, instead, they know and believe that you will guide them in dealing with and overcoming their challenges, whether the challenge is a mental health diagnosis, learning disability, health issue, or a common developmental stage your kiddo is going through. No-Problem Parenting teaches and supports you in Becoming the Confident Leader your kids crave you to be! Hugs and High Fives Parents! You Got This! No-Problem!
Episodes
Tuesday Aug 10, 2021
Tuesday Aug 10, 2021
Hello Parents! Welcome Back to The No-Problem Parenting Podcast! 
Today we're going to talk about how your Mindset Matters!
Your mindset is a set of beliefs that shape how you make sense of the world and yourself. It influences how you think, feel, and behave in any given situation. 
People with a fixed mindset believe your abilities are fixed traits and that they can't be changed. You may also believe that your talent and intelligence alone leads to success, and effort is not required.
On the flipside, if you have a growth mindset, you believe that your talents and abilities can be developed over time through effort and persistence. People with this mindset believe they can get smarter or more talented if they work at it.
Now of course there are things in life that are out of our control, TODAY we're talking about the things that ARE in our control and what happens when we acknowledge and take ownership of our lives and SHOW UP for ourselves FIRST so that we can be the confident parent and leader our kids crave us to be! 
My guest today was able to shift from the fixed mindset that she was taught early on in life to a growth mindset.
Meet Colleen Biggs ~ 
Colleen strives to reach all women through influence to encourage the understanding that in order to be, have, and do anything in life that you desire, you must first Show UP! Colleen survived an early childhood of chaos, loss, and abuse. It was through these trials that she gained the clarity to understand the magnitude of loving others unconditionally and realizing the power of community.
Colleen Biggs is an Award-Winning Peak Performance Consultant with over 20 years of experience, has launched over 340 businesses, is an International Speaker and  #1  Best-Selling Author of Anatomy of Accomplishment, and Step Into the Spotlight to Expand your Influence,
She is the CEO of three businesses including Lead Up for Women, a community that boasts tens of thousands of female entrepreneurs that are driven by their passions and believe in supporting other women. 
To learn more about the Lead Up for Women Community Members and how you too can take this bold action for you, click here https://www.leadupforwomen.com/memberships
Get your FREE ticket to the L.E.A.P. Event August 11th - 13th 2021 here: L.E.A.P Event Ticket
Listen to Colleen's Podcast here: LEAD UP FOR WOMEN SPEAK UP TO LEAD UP PODCAST
Hugs and High Fives Parents!
You Got This!
Jaci