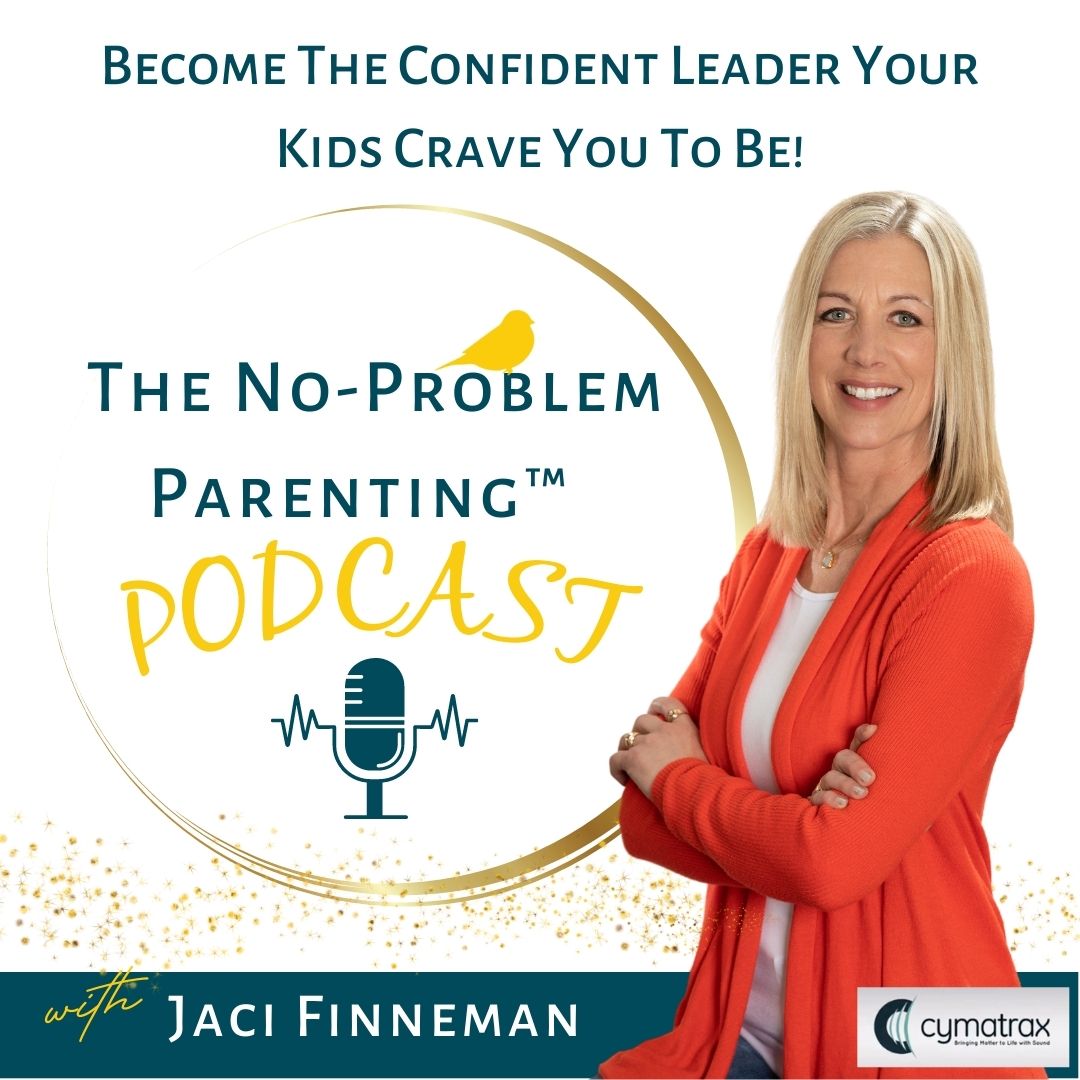 Become the Confident Parent your kids Crave You to Be + Learn Parenting Strategies for Epic Transformation in your toddler, child or teens behavior + Parenting Resources from infants to teens + Resources for YOU the parent to become the confident leader you are meant to be + Turn behavior problems into No-Problem + Strengthen your relationship with your kids + Improve the Trust and Respect between Parent and Child! Hey Parents! I'm Jaci Finneman, Parent Strategist and Coach. And, after 30 years and over 40,000 hours of experience working with children and families; ranging from the severe behaviors that required out-of-home placement to the "she just doesn't listen to me" behaviors - there IS a solution. Join me on this journey of behavioral strategies so that you can feel empowered as a parent again and reclaim your family's peace! I will help YOU respond to your kid's misbehavior without yelling at your kids and without feeling like you have to give in to their demands to keep the peace. I'll teach you how to discover the root cause of your child's behavior so that you understand why your kiddo is behaving the way they are and why you are responding to them the way you are (with anger or worry or guilt), then, I'll teach you how to prepare for "the worst". It is true that we can't possibly be prepared for every behavior challenge that comes our way BUT there are plenty of behaviors our kids display every day that we can prepare for and then respond to them instead of reacting. And finally, I teach you how to change the conversation with your kids so that your kids trust you, they learn they truly can come to you for encouragement, advice, direction or support as they grow up. Your kids will learn that you won't rescue them from their problems, instead, they know and believe that you will guide them in dealing with and overcoming their challenges, whether the challenge is a mental health diagnosis, learning disability, health issue, or a common developmental stage your kiddo is going through. No-Problem Parenting teaches and supports you in Becoming the Confident Leader your kids crave you to be! Hugs and High Fives Parents! You Got This! No-Problem!
Episodes
Friday Jul 16, 2021
Friday Jul 16, 2021
WELCOME BACK PARENTS! When your child misbehaves, causes a problem for or hurts someone, is your go-to response; "Tell me your sorry!" or "You better say sorry!"?
Yep!  Often times it is our go-to response!  I'm excited to share another option for your kids to learn the effects of their behavior on others and how allowing them to make up for their mistakes or wrong doing, builds character and self-esteem!
Introducing the Make it Right Technique. 
Wouldn't it be better to teach your kids to make right what they did wrong?
Apologizing for the misbehavior or unkind behavior is "icing on the cake" and of course we DO want our kids to apologize AND we also want them to "mean it"! 
Robbing our kids of a valuable lesson by only expecting them to apologize actually sets the stage for more misbehavior!
Have you ever been hurt or wronged and then lied to?  That's often exactly what happens when we make a child say they're sorry when they really aren't!  Think about that for a minute. 
It goes like this; your child hits another child (maybe out of frustration or because the other did something mean) and you interject with a "you better say sorry".  Guess what? Likely, your child is NOT really sorry. 
While there is no excuse for hitting or hurting others, instead of forcing our children to apologize, let's teach them a way to, make right what they did wrong and increase the odds they won't repeat the same behavior!  
And guess what?  After making it up to the person they caused a problem for, most often your child will offer an "I'm Sorry" all on their own!  It comes authentically from the inside out!  So Great!
Disclaimer: Use this technique only after you and your child are calm, and the problem behavior is "over".  Be sure neither of you are in fight nor flight mode when using this technique.  If you or the child become upset while having the conversation, stop and try again later.  The goal is for the child to make right what they did wrong and make it up to you (or whomever they harmed or caused a problem for), not to punish them. 
You are teaching that when we make a mistake or cause a problem for others, we can correct the mistake and make it up to the people that were involved or affected. 
This can be used with any person your child's behavior causes a problem for including siblings, teachers, classmates, coaches, you as the parent or others.  And, YOU can model this behavior with your kids!  After those epic parenting fail moments when you fly off the handle or do something that causes a problem for your kid!  YOU can Make It Right with them! 
If you are not sure whether it's an appropriate technique for your situation be sure to check in with me!  Email me: admin@helloworldmn.com
Click here for your free download of the Make It Right Technique
Click here to join the No-Problem Parenting™ Membership Community !!! 
Try it for one month (all access to the on-demand course and monthly Q&A's) and Cancel any time. 
For now Parents,
Hugs & High Fives!
Jaci
PS: Thank You for taking a screenshot and sharing this podcast on your favorite social media channel!
Comments
(1)
To leave or reply to comments, please download free Podbean or