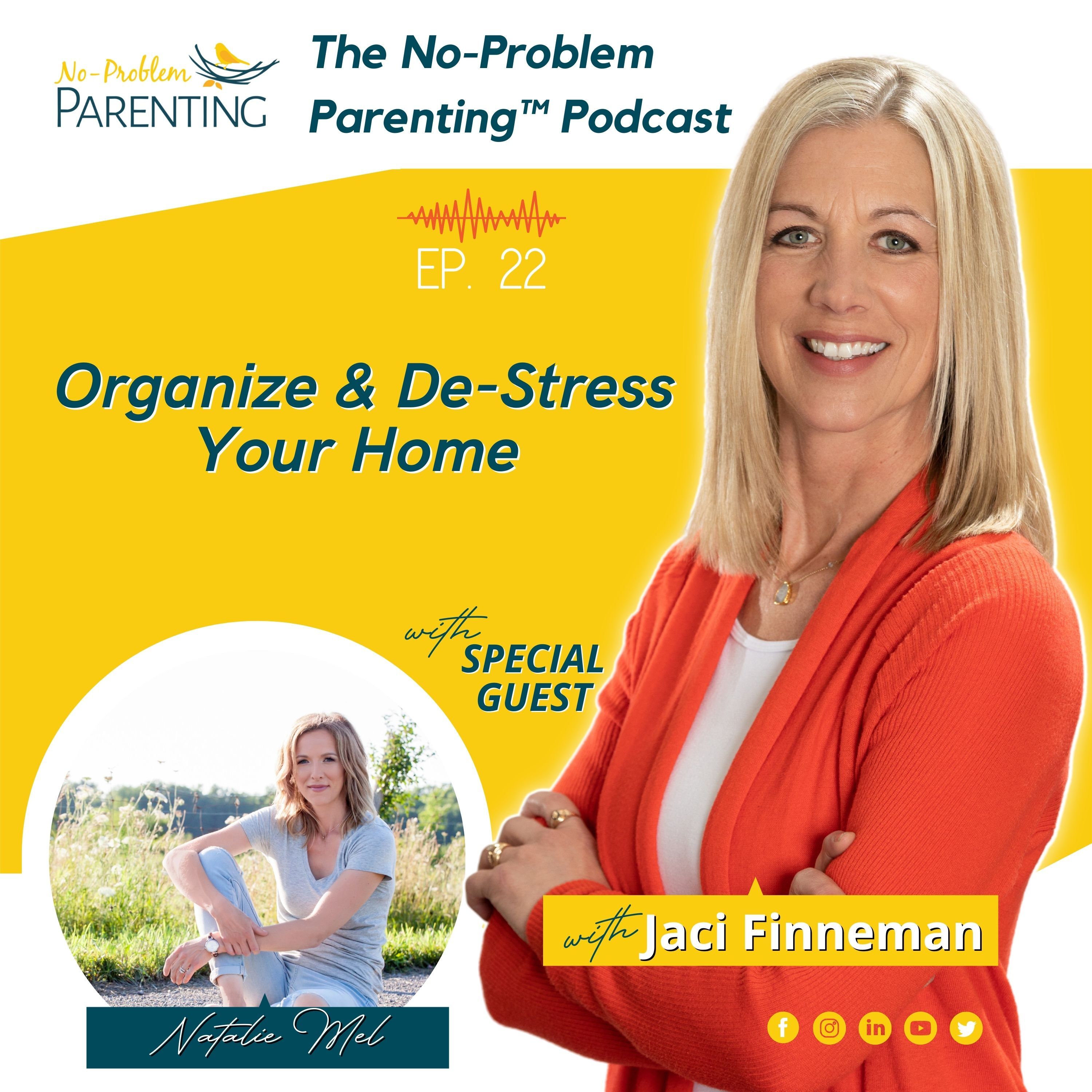 Welcome back No-Problem parents!  Hey, has your home become a source of stress and disorganization?
Did you know that your environment has a direct impact on you and your kids wellbeing?
My guest today is Natalie Mel, she's a Certified Holistic Health Specialist, Transformational Nutrition coach & Organizing Maven.
Blending her passion for organizing and health & wellness, she founded Her Holistic Space after realizing that people's health were not being taken into consideration when it came to organizing.
Parents hire Natalie to transform their homes into health supporting sanctuaries, so that they can confidently raise healthy kids and feel amazing while doing it!
Her mission is to help break the cycles & patterns of generational dis-ease and she believes that every child has the right to grow up in a healthy home, and that starts with healthy parents.
If you're ready to kick out the toxins, get organized and create a healthy living space for you and your family, listen in to todays episode.
*************
Click this link to access Natalie's free guide to better sleep:  FREE GUIDE TO SUPERCHARGE YOUR SLEEP!
Find her on Instagram @herholisticspace, or her website; https://herholisticspace.com/ 
Hugs and High Fives Parents,
Jaci