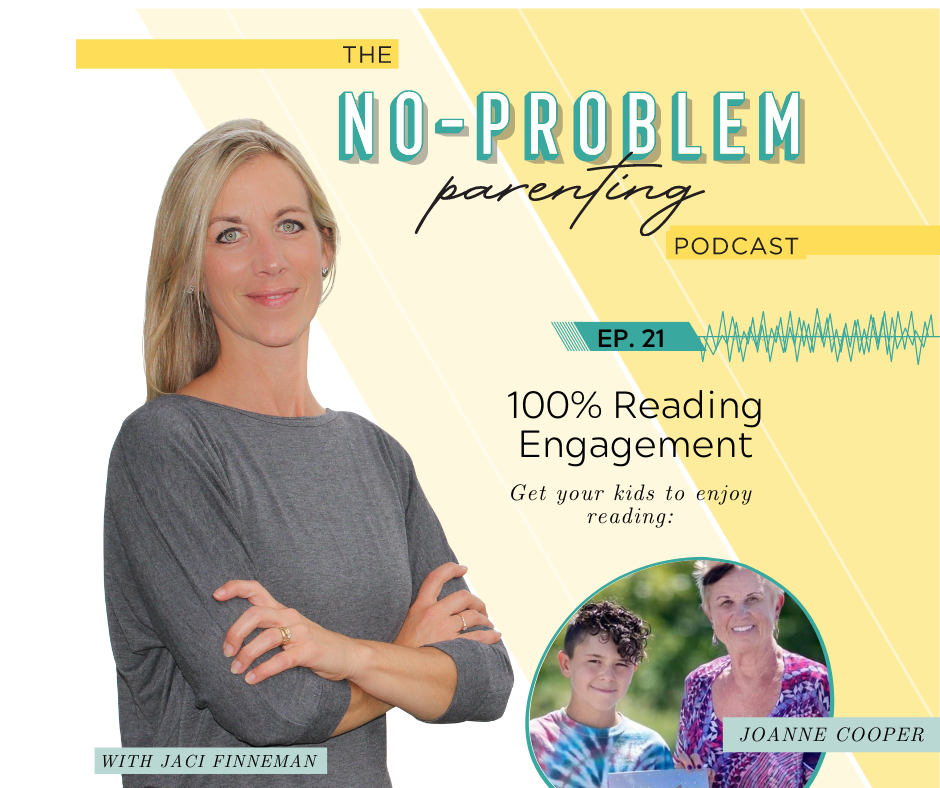 HELLO No-Problem Parents! Are your little kids reading this summer? or, are YOU
or your big kids reading to your little kids?
Today's special guest Joanne Cooper is going to share with us 3 techniques to achieve 100% Reading Engagement! 
So whether its you, the parent, reading to your littles or their older siblings, nanny, daycare provider or grandparent, listen in and learn how to help your children engage while being read to.
Joanne is a retired teacher who achieved her life long dream of writing books while cooped up during the pandemic.
And as if that's not cool enough, her 11 year old grandson is the Illustrator! 
Have you ever read a book written by a grandmother and illustrated by her 11 year old grandson?
"The Adventures of Kona & King" and "Kona and King Rockin' the Holidays and Other Special Days" are interactive books written in rhyming poem format, asking questions to stimulate children's imaginations and initiate conversations.
Kona and King are two real life Labrador Retrievers upon which the book is based. 
Stay tuned to learn how you can enter for a chance to win a signed copy of one of these fun and ENGAGING children's books!
"LIKE" this episode and enter the code words in the comments for your chance to win!  Drawing held on July 31st and winner posted in the comments of this episode.  Winners must reply to admin@helloworldmn.com with their home address.
HUGS and High Fives Parents!
Jaci