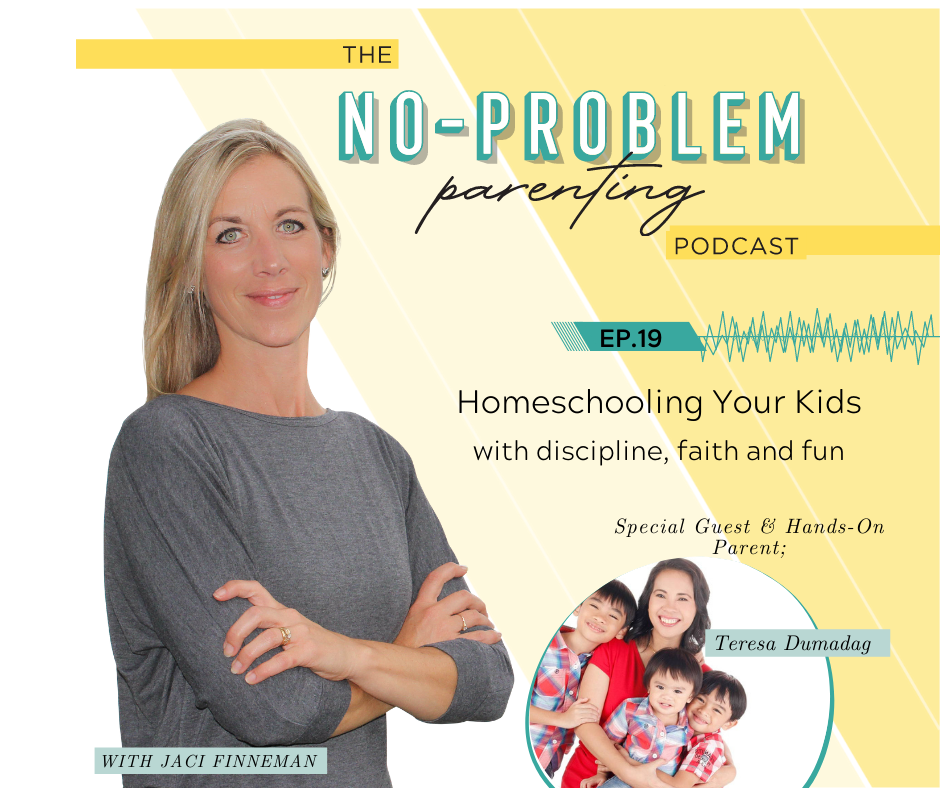 Hello No-Problem Parents! Today's special Guest is Homeschooling mom Teresa Dumadag!
Are you a current homeschooling parent?  Maybe you've been thinking about homeschooling your children but not sure if it's right for you? 
Teresa is going to share her unique and intentional homeschooling approach that not only serves her children well, it allows her to be the best teacher for her kids AND fulfill her professional passion.
Teresa Gumap-as Dumadag is a multi-awarded author and Amazon bestselling author.
She has won in the Cardinal Sin Catholic Book Awards in the past 3 consecutive years, has published 10 books and is the author of the award-winning blog
Hands-On Parent while Earning.
She is the President of Full Life Cube Publishing and Events Services, an international speaker, and an executive, parenting, homeschool, life and career transitions coach.
Teresa is a mom of three boys whom she has homeschooled since birth. She lives in Manila, Philippines with her husband and kids.
Click this link on
June 30th or July 1st
o get a
FREE copy
of Teresa's latest book;
and here's the link to Teresa's podcast
FOLLOW GOD
Thank You for "Liking" this podcast, sharing with your friends and leaving a review!
Keep on keeping on parents!  You Got This!