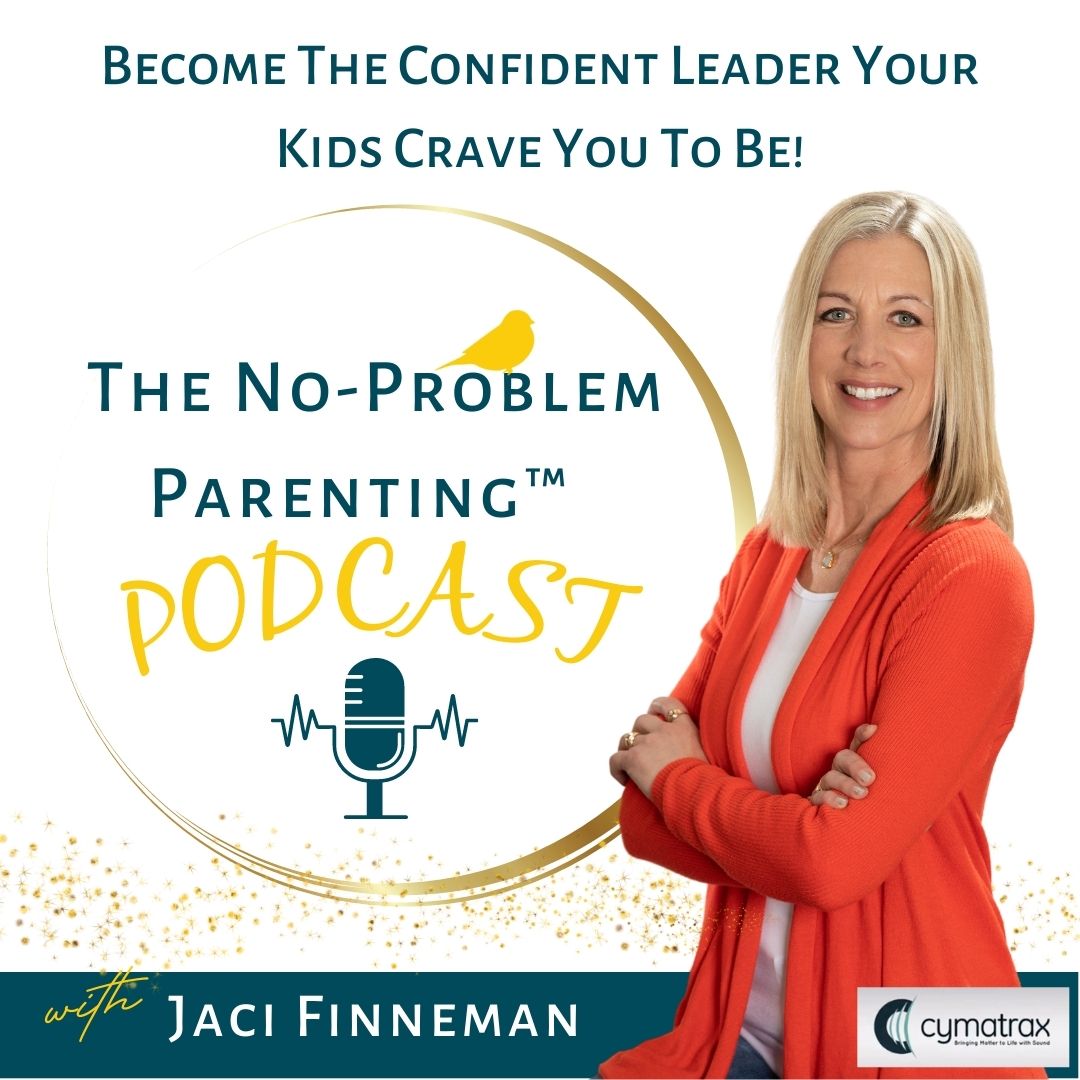 Become the Confident Parent your kids Crave You to Be + Learn Parenting Strategies for Epic Transformation in your toddler, child or teens behavior + Parenting Resources from infants to teens + Resources for YOU the parent to become the confident leader you are meant to be + Turn behavior problems into No-Problem + Strengthen your relationship with your kids + Improve the Trust and Respect between Parent and Child! Hey Parents! I'm Jaci Finneman, Parent Strategist and Coach. And, after 30 years and over 40,000 hours of experience working with children and families; ranging from the severe behaviors that required out-of-home placement to the "she just doesn't listen to me" behaviors - there IS a solution. Join me on this journey of behavioral strategies so that you can feel empowered as a parent again and reclaim your family's peace! I will help YOU respond to your kid's misbehavior without yelling at your kids and without feeling like you have to give in to their demands to keep the peace. I'll teach you how to discover the root cause of your child's behavior so that you understand why your kiddo is behaving the way they are and why you are responding to them the way you are (with anger or worry or guilt), then, I'll teach you how to prepare for "the worst". It is true that we can't possibly be prepared for every behavior challenge that comes our way BUT there are plenty of behaviors our kids display every day that we can prepare for and then respond to them instead of reacting. And finally, I teach you how to change the conversation with your kids so that your kids trust you, they learn they truly can come to you for encouragement, advice, direction or support as they grow up. Your kids will learn that you won't rescue them from their problems, instead, they know and believe that you will guide them in dealing with and overcoming their challenges, whether the challenge is a mental health diagnosis, learning disability, health issue, or a common developmental stage your kiddo is going through. No-Problem Parenting teaches and supports you in Becoming the Confident Leader your kids crave you to be! Hugs and High Fives Parents! You Got This! No-Problem!
Episodes
Monday Sep 18, 2023
Monday Sep 18, 2023
Welcome Back No-Problem Parents!
In today's episode, we tackle a common challenge faced by parents: helping children shift from defiance to compliance. It can be frustrating when your child refuses to cooperate, but fear not, we have valuable tips and strategies to share. Let's dive in and explore ways to empower our children to grow into responsible individuals.
Meet Ginny Luther a dynamic and captivating speaker in high demand for parent and education professionals' workshops, classes, and support groups. Specializing in Dr. Becky Bailey's Conscious Discipline® and Brain Smart™ Strategies, Ginny's overflowing positive energy is contagious. She has a tremendous ability to enthusiastically connect with all ages while offering life-changing personal solutions. Ginny is extremely creative and shares practical strategies and solutions to any difficult issue. Pulling from her own array of life experiences, combined with her charismatic personality, leaves everyone thirsty for more of her tremendous knowledge. Ginny is available for Keynotes, coaching, consultations, and book signings. Contact Ginny at ginnyluther@gmail.com or 772-486-5788.
Ginny holds a Master of Arts degree in Speech-Language Pathology from Ithaca College. In 1994, the International Network for Children and Families certified her, which qualifies her to provide communication courses, seminars, and workshops that promote cooperative, healthy relationships between adults and children. Her educational roles include therapist, pre-K teacher, assistant administrator, and early childhood program consultant and coordinator. As a parent, Ginny shares her own life experiences — both challenges and triumphs that have included single parenting and raising a blended family with her husband, Jack, and four children.
Since 1994, she has been the proud owner and operator of Peaceful Parenting LLC, a successful business whose mission is to help create peace within families and classrooms.
Ginny was selected as a Loving Guidance Associate in 1998 for her tremendous expertise and passionate commitment to teaching Conscious Discipline and currently serves as a retired Conscious Discipline Master Instructor. She is an exciting communicator with vast knowledge. She creates an unforgettable session of a gift she is so willing to share.
Get a copy of Ginny's BookHere Blue Star Grit
Learn more about Ginny by clicking one of the links:
ginnyluther.com
Instagram: ginny.luther
Facebook: Ginny Luther
__________________________________________________________________________________
Volume 2 No Problem Parenting; Resources and Stories that Create Confidence and Connection
AVAILABLE NOW: Paperback or KINDLE
No-Problem Parenting; Raising Your Kiddos with More Confidence and Less Fear! Order your copy HERE
Are you ready to become a No-Problem Parent?
Start here: Becoming a No-Problem Parent Parenting on-demand program.
The most common response I get from parents that have worked with me is
"We wish we would've known of you years ago."
To learn more about Parenting Support, be a guest on the show or hire Jaci to Speak at your next event:
Schedule a call now: Jaci's Calendar
__________________________________________________________________________________
Want access to ALL of Jaci's favorite resources, training, parenting courses, and all things No-Problem Parenting? Sign up for our NEWSLETTER and get the free Make it Right PDF Download. Listen to Episodes 9 and 23 for more info on the benefits of The Make it Right Technique!
Follow us on FB
Follow us on IG
Follow us on LinkedIn
Hugs and High Fives,
Jaci