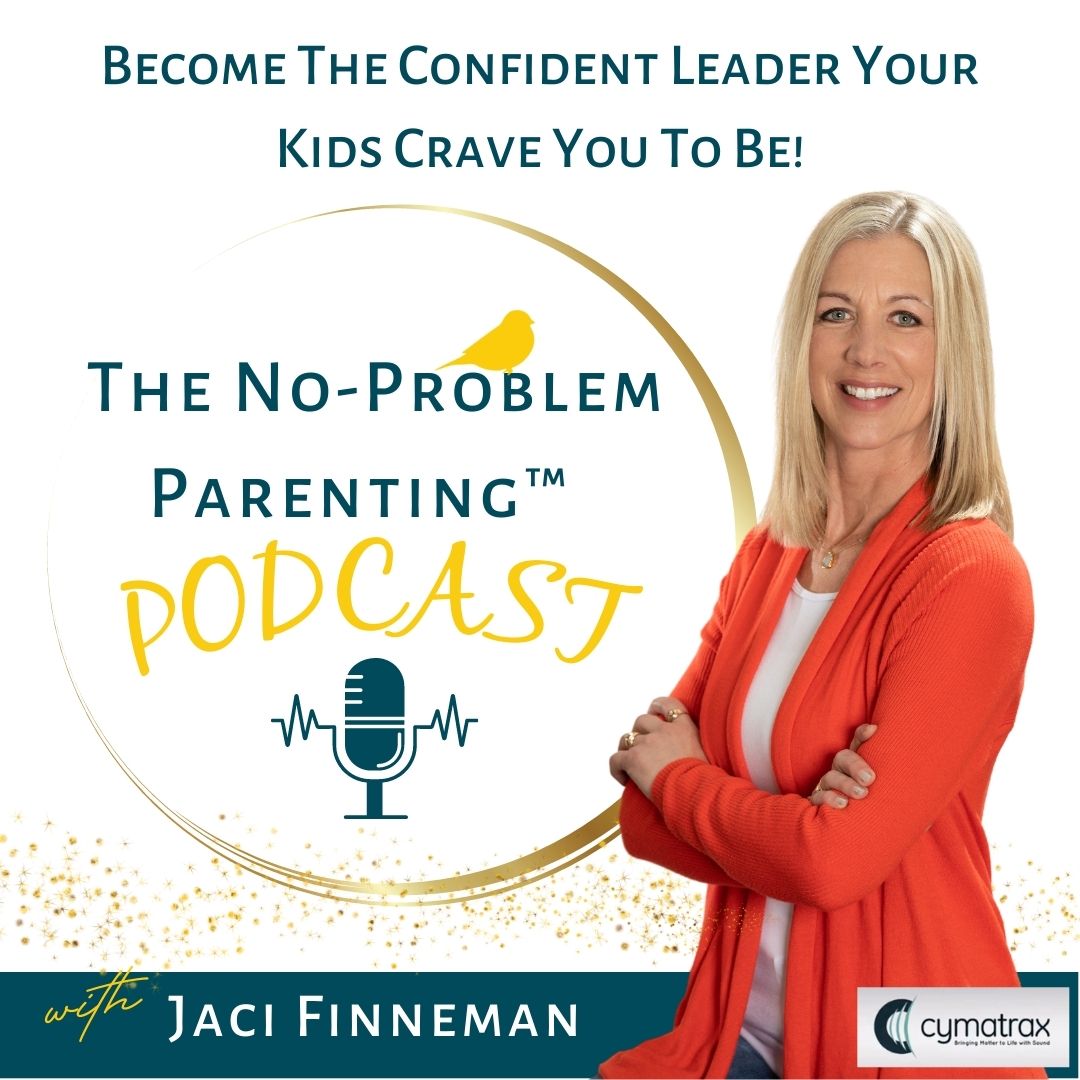 Become the Confident Parent your kids Crave You to Be + Learn Parenting Strategies for Epic Transformation in your toddler, child or teens behavior + Parenting Resources from infants to teens + Resources for YOU the parent to become the confident leader you are meant to be + Turn behavior problems into No-Problem + Strengthen your relationship with your kids + Improve the Trust and Respect between Parent and Child! Hey Parents! I'm Jaci Finneman, Parent Strategist and Coach. And, after 30 years and over 40,000 hours of experience working with children and families; ranging from the severe behaviors that required out-of-home placement to the "she just doesn't listen to me" behaviors - there IS a solution. Join me on this journey of behavioral strategies so that you can feel empowered as a parent again and reclaim your family's peace! I will help YOU respond to your kid's misbehavior without yelling at your kids and without feeling like you have to give in to their demands to keep the peace. I'll teach you how to discover the root cause of your child's behavior so that you understand why your kiddo is behaving the way they are and why you are responding to them the way you are (with anger or worry or guilt), then, I'll teach you how to prepare for "the worst". It is true that we can't possibly be prepared for every behavior challenge that comes our way BUT there are plenty of behaviors our kids display every day that we can prepare for and then respond to them instead of reacting. And finally, I teach you how to change the conversation with your kids so that your kids trust you, they learn they truly can come to you for encouragement, advice, direction or support as they grow up. Your kids will learn that you won't rescue them from their problems, instead, they know and believe that you will guide them in dealing with and overcoming their challenges, whether the challenge is a mental health diagnosis, learning disability, health issue, or a common developmental stage your kiddo is going through. No-Problem Parenting teaches and supports you in Becoming the Confident Leader your kids crave you to be! Hugs and High Fives Parents! You Got This! No-Problem!
Episodes
Wednesday Sep 13, 2023
Wednesday Sep 13, 2023
Welcome Back No-Problem Parents!
In today's discussion, we delve into the important topic of childhood fatigue and pain. Together, let's equip ourselves with knowledge to advocate for our children's health and create a nurturing environment for their growth.
Meet Michelle McCoy she is a board-certified Holistic and Functional Health Coach, Host of the Treasured Wellness Christian Podcast, and a TV Show Host for SolwinTV.
She supports women who have been struggling with ongoing Fatigue and Pain to reclaim their health with anti-inflammatory lifestyle changes and natural solutions using a Godly approach.
Michelle has a deep passion for helping women get to the root cause of dis-ease, before it turns into disease, without the frustration and overwhelm. 
Michelle is happily married to her best friend of 31 years; they have 2 adult children and their spouses and 3 grand dogs! Michelle and her husband are currently thriving during this phase of living within an empty nest.
Check out Michelle's TOP 2% Global Podcast Here: Treasured Wellness Podcast
Learn more about Michelle by clicking one of the links:
Website:  www.treasuredwellness.com 
email: michelle@treasuredwellness.com
FB Group: https://www.facebook.com/groups/933692933927629
FB Page: https://www.facebook.com/twellness/
Instagram: https://www.instagram.com/mmccoytreasuredwellness/
FREE Foggy & Fatigued Blueprint: https://www.subscribepage.com/foggyandfatigue
__________________________________________________________________________________
Thank you, Shear Dynamics for sponsoring today's podcast episode!
>> To learn more about Shear Dynamics visit www.sheardynamicsmn.com
or Call or text 320-492-7083
__________________________________________________________________________________
Volume 2 No Problem Parenting: Resources and Stories that Create Confidence and Connection
AVAILABLE NOW: Paperback or KINDLE
No-Problem Parenting; Raising Your Kiddos with More Confidence and Less Fear! Order your copy HERE
Are you ready to become a No-Problem Parent?
Start here: Becoming a No-Problem Parent Parenting on-demand program.
The most common response I get from parents that have worked with me is
"We wish we would've known of you years ago."
To learn more about Parenting Support, be a guest on the show or hire Jaci to Speak at your next event:
Schedule a call now: Jaci's Calendar
__________________________________________________________________________________
Want access to ALL of Jaci's favorite resources, training, parenting courses, and all things No-Problem Parenting? Sign up for our NEWSLETTER and get the free Make it Right PDF Download. Listen to Episodes 9 and 23 for more info on the benefits of The Make it Right Technique!
Follow us on FB
Follow us on IG
Follow us on LinkedIn
Hugs and High Fives,
Jaci