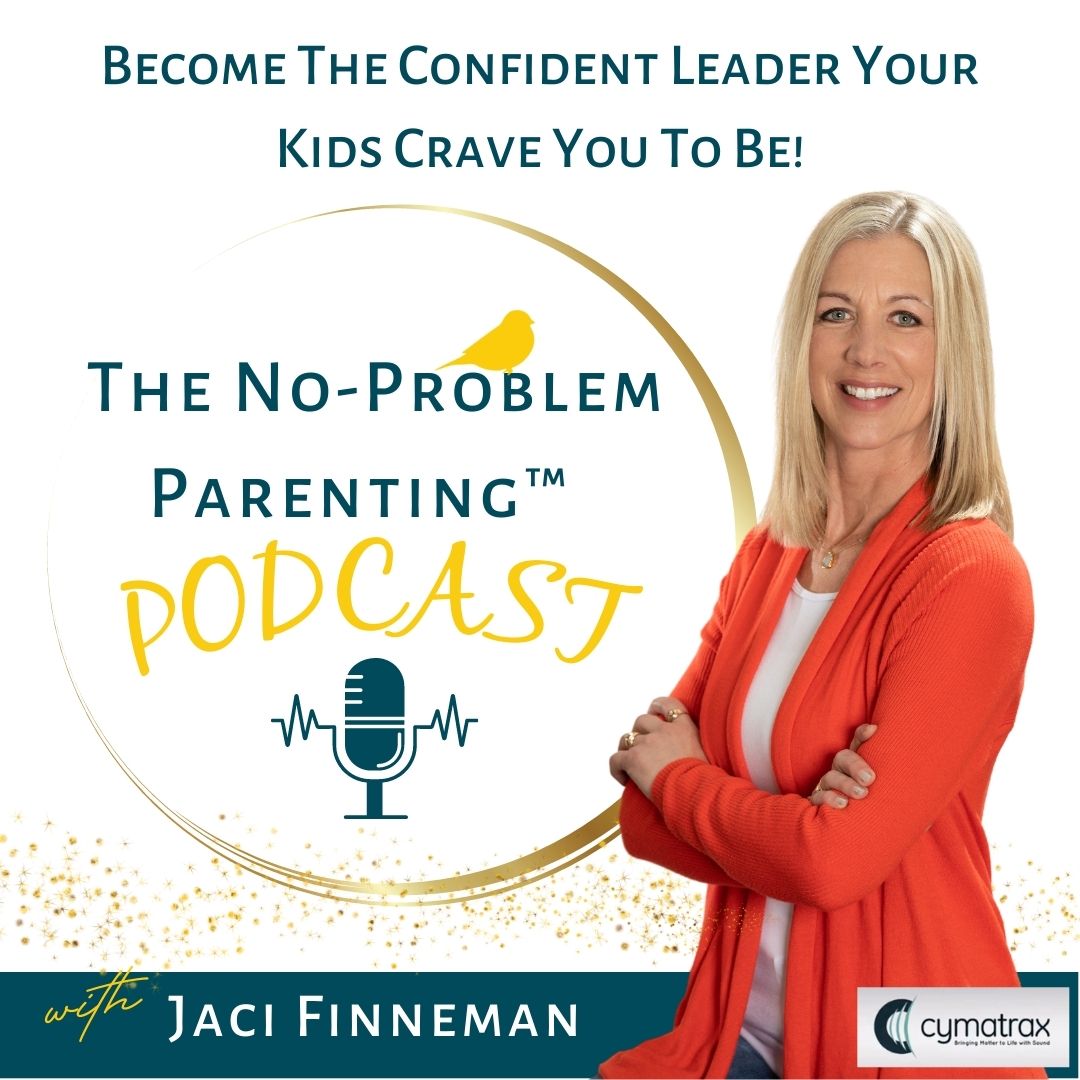 Become the Confident Parent your kids Crave You to Be + Learn Parenting Strategies for Epic Transformation in your toddler, child or teens behavior + Parenting Resources from infants to teens + Resources for YOU the parent to become the confident leader you are meant to be + Turn behavior problems into No-Problem + Strengthen your relationship with your kids + Improve the Trust and Respect between Parent and Child! Hey Parents! I'm Jaci Finneman, Parent Strategist and Coach. And, after 30 years and over 40,000 hours of experience working with children and families; ranging from the severe behaviors that required out-of-home placement to the "she just doesn't listen to me" behaviors - there IS a solution. Join me on this journey of behavioral strategies so that you can feel empowered as a parent again and reclaim your family's peace! I will help YOU respond to your kid's misbehavior without yelling at your kids and without feeling like you have to give in to their demands to keep the peace. I'll teach you how to discover the root cause of your child's behavior so that you understand why your kiddo is behaving the way they are and why you are responding to them the way you are (with anger or worry or guilt), then, I'll teach you how to prepare for "the worst". It is true that we can't possibly be prepared for every behavior challenge that comes our way BUT there are plenty of behaviors our kids display every day that we can prepare for and then respond to them instead of reacting. And finally, I teach you how to change the conversation with your kids so that your kids trust you, they learn they truly can come to you for encouragement, advice, direction or support as they grow up. Your kids will learn that you won't rescue them from their problems, instead, they know and believe that you will guide them in dealing with and overcoming their challenges, whether the challenge is a mental health diagnosis, learning disability, health issue, or a common developmental stage your kiddo is going through. No-Problem Parenting teaches and supports you in Becoming the Confident Leader your kids crave you to be! Hugs and High Fives Parents! You Got This! No-Problem!
Episodes
Thursday Aug 17, 2023
Thursday Aug 17, 2023
Welcome Back No-Problem Parents!
Jadde's FB Post:
Who's to blame?
Something happened. Something went wrong. It's always someone's fault, but who's?
I believe in personal responsibility and extreme ownership.
My parents raised me with this mindset. I also have had some personal experiences that have led me to this belief. I believe you can always take personal responsibility. There's always something you can own up to
I used to point fingers a lot at others. If something got messed up I'd find a way to prove it wasn't my fault.
As I got older, read some books, tried to better myself, and had some accountability in my life that habit changed.
I now take extreme ownership of everything. I look for ways things were my fault. Could have I communicated better? Could I have notified them earlier? Yes, I did miss that. I made that mistake. This person couldn't do their job right because I didn't do this right.
Extreme ownership is hard to put in place but I have grown so much from it. You have to be humble enough to realize you make a lot of mistakes. Stop pointing fingers at someone else and take responsibility.
If you take ownership of your mistakes I can assure you that people will respect you more for it. Even if from the audience's perspective, it doesn't appear your fault, own it like it's yours. There's always something you could have done better.
I still have a lot of growing to do, but I use this mindset daily. In my health, career, relationships, finances, and faith walk.
I don't point fingers, judge, or put down others when it may look like their fault. What could have I done better is what I ask. Where did I go wrong? How can I take extreme ownership of this situation and fix it?
I encourage you to give this a try next time something goes wrong in life!
Meet Jadde Rowe
a 28-year-old. Full-time real estate agent and real estate investor in the Twin Cities MN. Grew up in MN in Real Estate and always wanted to pursue a business on my own. Graduated from college in 2017 with honors and an economics degree. Engaged and soon to be married in November. Live in Plymouth MN.
Learn more about Jadde by clicking one of the links:
FB Social: https://www.facebook.com/jadde.rowelaudenbach
Website: https://www.facebook.com/jadde.rowelaudenbach
Rise Up Method: https://bit.ly/Rise_Up_Method
Contact: 320-250-9466, jadde@ts-re.com
__________________________________________________________________________________
Thank you, Dr. JJ Kelly, for sponsoring today's podcast episode!
>> Learn Emotional Intelligence Skills with Dr. JJ Kelly  https://www.drjjkelly.com/courses
__________________________________________________________________________________
Are you ready to become a No-Problem Parent?
Start here: Becoming a No-Problem Parent Parenting on-demand program.
In just a few simple modules I'm gonna lay out for you the foundations for solving behavior issues in your family and with your children.  You can literally transform your child's behavior after watching just the first lesson.  Binge-watch the videos in just an hour and a half or complete the program lesson by lesson in four weeks. This program comes with a personalized strategy session and a downloadable workbook and an app!
Head over to Noproblemparents.com to get started TODAY!
The most common response I get from parents that have worked with me is
"We wish we would've known of you years ago." So don't wait, schedule a call now: Jaci's Calendar
__________________________________________________________________________________
Have you heard about our book, No-Problem Parenting; Raising Your Kiddos with More Confidence and Less Fear! Order your copy HERE
Want access to ALL of Jaci's favorite resources, training, parenting course, and all things No-Problem Parenting? Sign up for our NEWSLETTER and get the free Make it Right PDF Download. Listen to Episodes 9 and 23 for more info on the benefits of The Make it Right Technique!
Follow us on FB
Follow us on IG
Follow us on LinkedIn
Hugs and High Fives,
Jaci