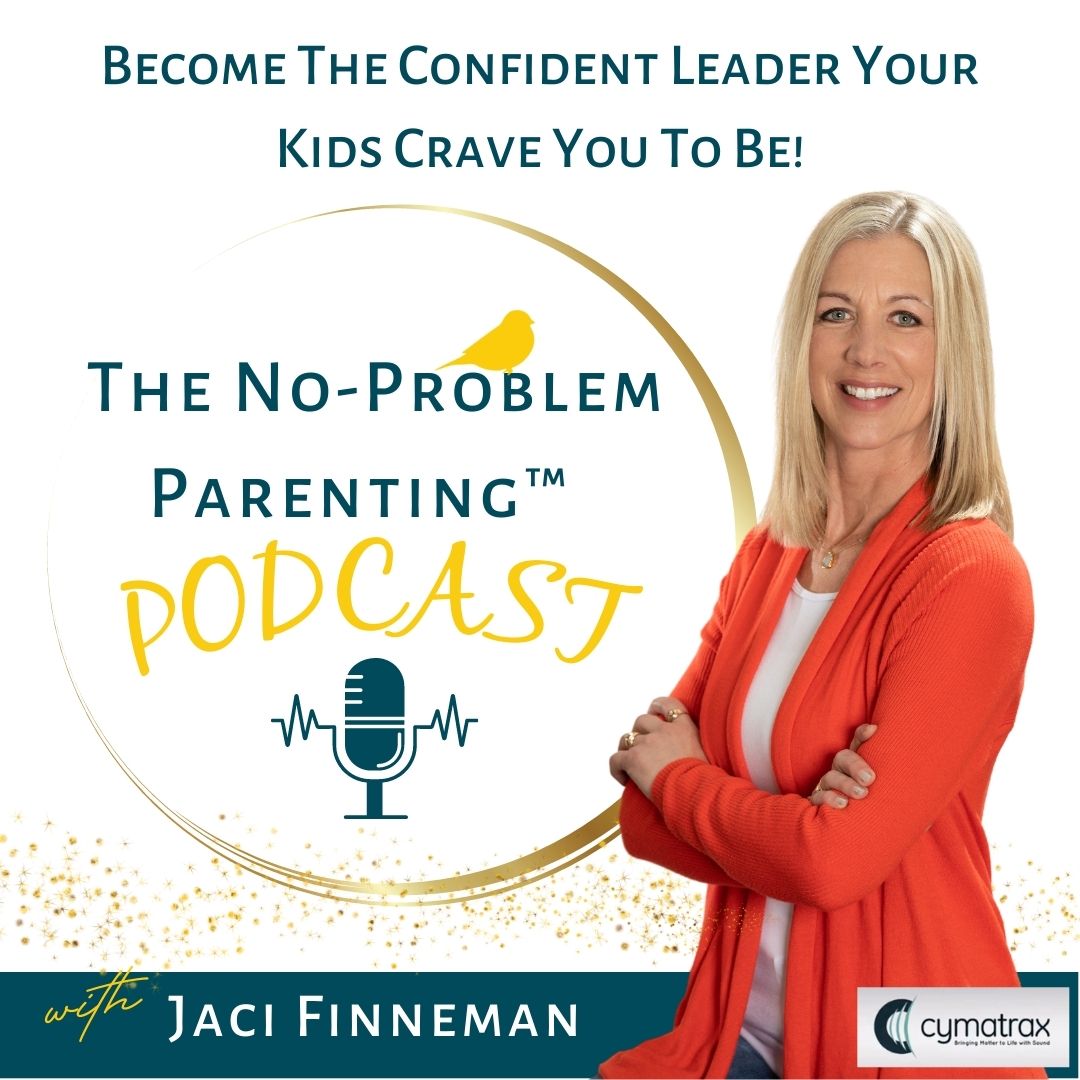 Become the Confident Parent your kids Crave You to Be + Learn Parenting Strategies for Epic Transformation in your toddler, child or teens behavior + Parenting Resources from infants to teens + Resources for YOU the parent to become the confident leader you are meant to be + Turn behavior problems into No-Problem + Strengthen your relationship with your kids + Improve the Trust and Respect between Parent and Child! Hey Parents! I'm Jaci Finneman, Parent Strategist and Coach. And, after 30 years and over 40,000 hours of experience working with children and families; ranging from the severe behaviors that required out-of-home placement to the "she just doesn't listen to me" behaviors - there IS a solution. Join me on this journey of behavioral strategies so that you can feel empowered as a parent again and reclaim your family's peace! I will help YOU respond to your kid's misbehavior without yelling at your kids and without feeling like you have to give in to their demands to keep the peace. I'll teach you how to discover the root cause of your child's behavior so that you understand why your kiddo is behaving the way they are and why you are responding to them the way you are (with anger or worry or guilt), then, I'll teach you how to prepare for "the worst". It is true that we can't possibly be prepared for every behavior challenge that comes our way BUT there are plenty of behaviors our kids display every day that we can prepare for and then respond to them instead of reacting. And finally, I teach you how to change the conversation with your kids so that your kids trust you, they learn they truly can come to you for encouragement, advice, direction or support as they grow up. Your kids will learn that you won't rescue them from their problems, instead, they know and believe that you will guide them in dealing with and overcoming their challenges, whether the challenge is a mental health diagnosis, learning disability, health issue, or a common developmental stage your kiddo is going through. No-Problem Parenting teaches and supports you in Becoming the Confident Leader your kids crave you to be! Hugs and High Fives Parents! You Got This! No-Problem!
Episodes
Thursday May 18, 2023
Thursday May 18, 2023
Welcome Back No-Problem Parents!
As parents, managing our children's screen time and ensuring their safety while using the internet and social media apps can be a challenging task. It often leads to conflicts and strains in our relationships with them.
My guest today emphasizes the significance of building a strong bond with our kids and fostering open communication. This way, if our children ever feel overwhelmed, addicted, or encounter something unexpected, they will feel comfortable coming to us instead of concealing it.
Jessie Liew is the founder of Digital Parenting Coaching.
As a mother of 4 and a cybersecurity expert, she also has to face the same task as all parents, which is rearing safe & responsible digital children.
We live in the digital era, and hence we need new skills to parent our children with screen / electronic devices with Internet access.
She has been able to help parents to stop their child's screen addiction and reduce their screen time.
As a result of the Digital Parenting program, parents can empower their children to use electronic devices responsibly and stay safe online, while building a better relationship with their children.
She also holds multiple certifications in her Cyber Security work and has been awarded CREA GLOBAL AWARDS 2021 for her outstanding work in Digital Parenting.
Learn more about Jessie by clicking one of the links:
www.facebook.com/jessieliewsp
www.linkedin.com/in/jessieliewsp
https://bit.ly/overcomeinternetaddiction
______________________________________________________________________________
Are you ready to become a No-Problem Parent?
DIY: For the Do it yourself parents, Purchase the Becoming a No-Problem Parent Parenting on-demand program.
In just a few simple modules I'm gonna lay out for you the foundations for solving behavior issues in your family and with your children.  You can literally transform your child's behavior after watching just the first lesson.  Binge-watch the videos in just an hour and a half or complete the program lesson by lesson in four weeks. This program comes with a personalized strategy session and a downloadable workbook.
Work with Jaci 1:1 - There are 3 Parent Coaching packages to choose from. NOTE: 1:1 coaching sessions are limited and require a 30-minute consult before you commit to coaching. 
I want to make sure you are ready to shift your mindset and that your family is a good fit for No-Problem Parent Coaching. Whether 1:1 coaching is the best fit or not, I have an abundance of resources and suggestions for the next steps.
Head over to Noproblemparents.com to get started TODAY!
The most common response I get from parents that have worked with me is
"We wish we would've known of you years ago." So don't wait, schedule a call now: Jaci's Calendar
Looking for more resources, services, or products to help you and your family navigate a specific challenge? Check out our Resource Playground. We cover Health and Wellness, Relationships, Financial and Business Resources, School and Technology as well as lots of Parenting Support!
______________________________________________________________________________
Have you heard about our book, No-Problem Parenting; Raising Your Kiddos with More Confidence and Less Fear! Order your copy HERE
Want access to ALL of Jaci's favorite resources, training, parenting course,s and all things No-Problem Parenting? Sign up for our NEWSLETTER and get the free Make it Right PDF Download. Listen to Episodes 9 and 23 for more info on the benefits of The Make it Right Technique!
Follow us on FB
Follow us on IG
Follow us on LinkedIn
Hugs and High Fives,
Jaci