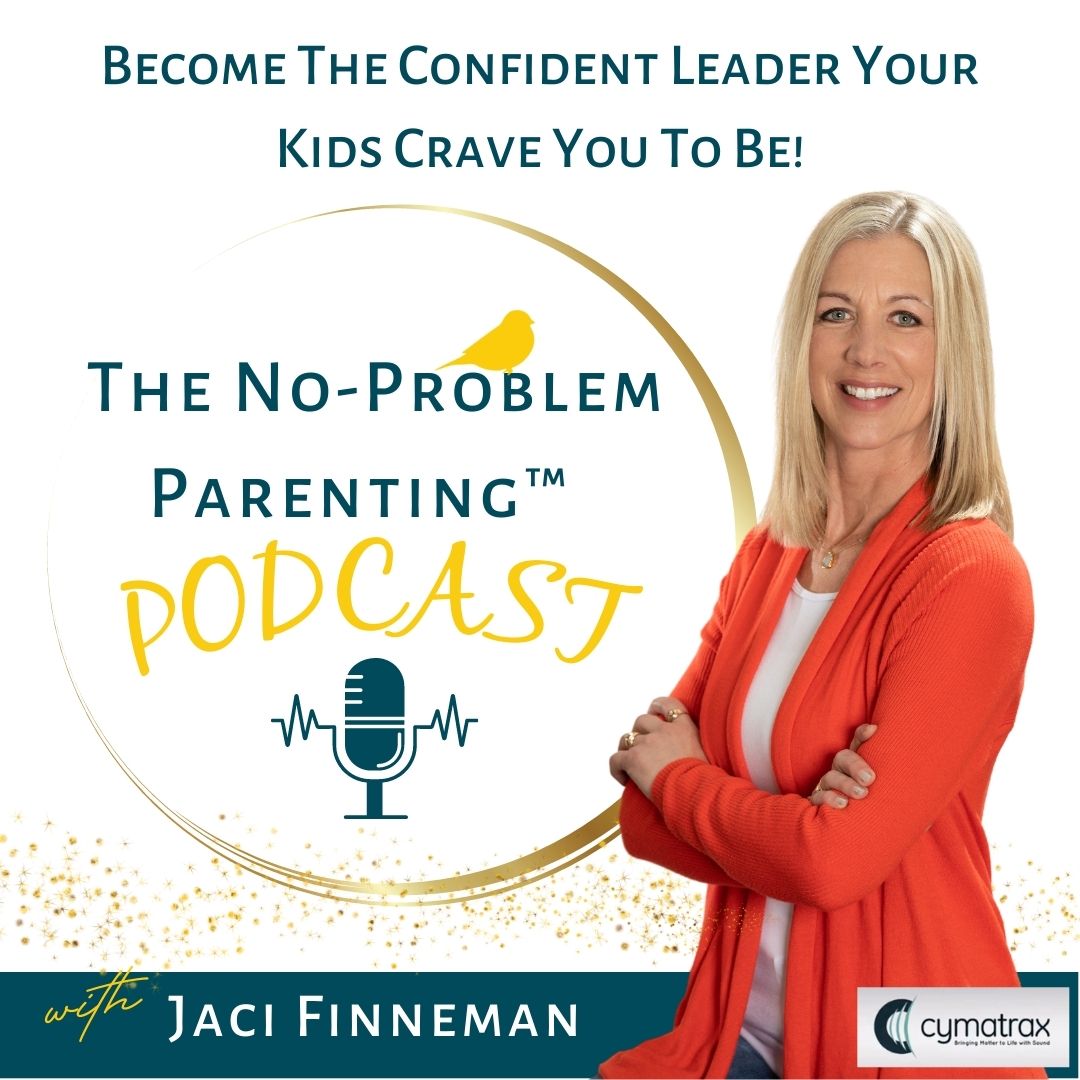 Become the Confident Parent your kids Crave You to Be + Learn Parenting Strategies for Epic Transformation in your toddler, child or teens behavior + Parenting Resources from infants to teens + Resources for YOU the parent to become the confident leader you are meant to be + Turn behavior problems into No-Problem + Strengthen your relationship with your kids + Improve the Trust and Respect between Parent and Child! Hey Parents! I'm Jaci Finneman, Parent Strategist and Coach. And, after 30 years and over 40,000 hours of experience working with children and families; ranging from the severe behaviors that required out-of-home placement to the "she just doesn't listen to me" behaviors - there IS a solution. Join me on this journey of behavioral strategies so that you can feel empowered as a parent again and reclaim your family's peace! I will help YOU respond to your kid's misbehavior without yelling at your kids and without feeling like you have to give in to their demands to keep the peace. I'll teach you how to discover the root cause of your child's behavior so that you understand why your kiddo is behaving the way they are and why you are responding to them the way you are (with anger or worry or guilt), then, I'll teach you how to prepare for "the worst". It is true that we can't possibly be prepared for every behavior challenge that comes our way BUT there are plenty of behaviors our kids display every day that we can prepare for and then respond to them instead of reacting. And finally, I teach you how to change the conversation with your kids so that your kids trust you, they learn they truly can come to you for encouragement, advice, direction or support as they grow up. Your kids will learn that you won't rescue them from their problems, instead, they know and believe that you will guide them in dealing with and overcoming their challenges, whether the challenge is a mental health diagnosis, learning disability, health issue, or a common developmental stage your kiddo is going through. No-Problem Parenting teaches and supports you in Becoming the Confident Leader your kids crave you to be! Hugs and High Fives Parents! You Got This! No-Problem!
Episodes
Monday May 15, 2023
Monday May 15, 2023
Welcome Back No-Problem Parents!
My guest today Julie Kenzler began writing a blog in April of 2015, after 1 1/2 years of hard work on grief. 
Julie lost her sister Tammy.  Her best friend. The person she laughed and cried with, shared struggles, and celebrated victories together.  Tammy was taken from their family because one man was drinking on a Sunday and hit her.
In the about section of Julie's website she wrote: " I hate saying this, you guys.  I hate all of it.  But it happened.  And it shook my whole life.  And my family.  I was fragile.  I cried daily.  I shook until I didn't know if I could even breathe.  I miss my sister like you cannot even imagine."
Writing the blog, prayer, faith, support group, counseling and giving back to others helped Julie find Hope again.
Join author, broadcaster, and speaker Julie Kenzler on a well-spent journey through blog writings, guest appearances on her show, and dynamic speaking appearances to explore how HOPE FOLLOWS all the hard things we face in life. Go beyond where you are now to experience immeasurably more JOY that is rightfully yours. God can take you to new heights you never imagined possible.
Julie is an avid writer and promoter of finding hope in all the hard things we face in life. Her blog writing journey led to a published book in 2020, "Hope Follows". Within one year, Julie found herself behind a camera bringing people's hope-filled stories to the international scene as part of the Holy Spirit Broadcasting Network.
Whether it is a room of mothers, a group of Physical Education directors or on a stage, her voice brings authority in teaching those around her to have confidence and boldness in reclaiming lost joy.
Aside from being a cheerleader for hurting and discouraged people, Julie enjoys teaching a Communications class to grades 1-6. Her heart fills up to the brim anytime she spends with her husband and adult children, whether hiking on the mountains or playing games, making memories is on the top of her to-do list.
Today Julies aswers these questions:
How is prayer important in your life as a mom?
How did you begin the journey of praying as a mom?
Who has influenced you most as a praying mom?
What were some difficult moments in your childhood that you worked to not repeat in your own parenting?
Learn more about Julie by clicking one of the links:
Instagram: juliekenzler
Facebook: Julie Toellner Kenzler
______________________________________________________________________________
Are you ready to become a No-Problem Parent?
DIY: For the Do it yourself parents, Purchase the Becoming a No-Problem Parent Parenting on demand program.
In just a few simple modules I'm gonna lay out for you the foundations for solving behavior issues in your family and with your children.  You can literally transform your childs behavior after watching just the first lesson.  Binge watch the videos in just an hour and a half or complete the program lesson by lesson in four weeks. This program comes with a personalized strategy session and a downloadable workbook.
Work with Jaci 1:1 - There are 3 Parent Coaching packages to choose from. NOTE: 1:1 coaching sessions are limited and require a 30 minute consult before you commit to coaching. 
I want to make sure you are ready to shift your mindset and that your family is a good fit for No-Problem Parent Coaching. Whether 1:1 coaching is the best fit or not, I have an abundance of resources and suggestions for next steps.
Head over to Noproblemparents.com to get started TODAY!
The most common response I get from parents that have worked with me is
"We wish we would've know of you years ago." So don't wait, schedule a call now: Jaci's Calendar
Looking for more resources, services or products to help you and your family navigate a specific challenge? Check out our Resource Playground. We cover Health and Wellness, Relationships, Financial and Business Resources, School and Technology as well as lots of Parenting Support!
______________________________________________________________________________
Have you heard about our book, No-Problem Parenting; Raising Your Kiddos with More Confidence and Less Fear! Order your copy HERE
Want access to ALL of Jaci's favorite resources, trainings, parenting course and all things No-Problem Parenting? Sign up for our NEWSLETTER and get the free Make it Right PDF Download. Listen to Episodes 9 and 23 for more info on the benefits of The Make it Right Technique!
Follow us on FB
Follow us on IG
Follow us on LinkedIn
Hugs and High Fives,
Jaci