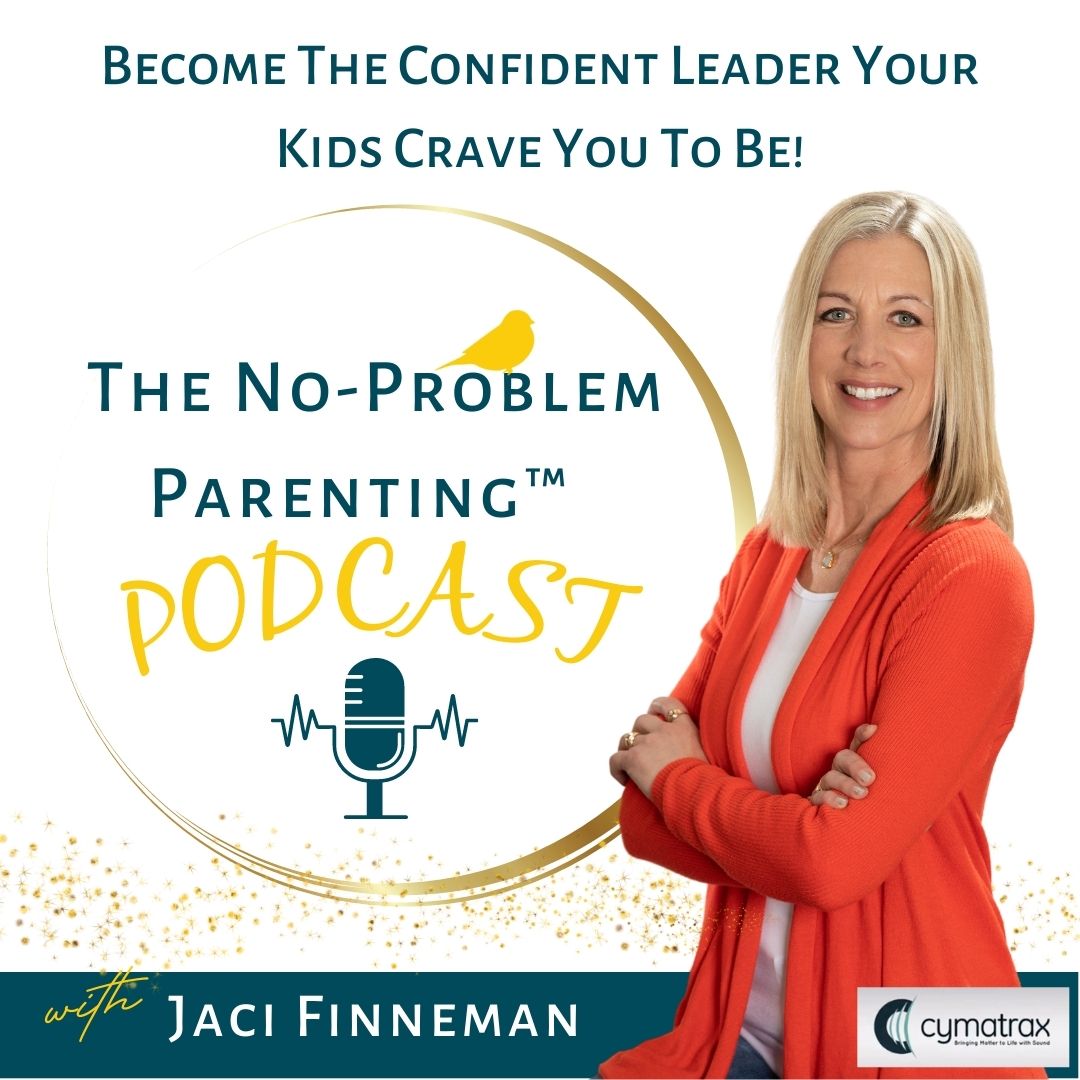 Become the Confident Parent your kids Crave You to Be + Learn Parenting Strategies for Epic Transformation in your toddler, child or teens behavior + Parenting Resources from infants to teens + Resources for YOU the parent to become the confident leader you are meant to be + Turn behavior problems into No-Problem + Strengthen your relationship with your kids + Improve the Trust and Respect between Parent and Child! Hey Parents! I'm Jaci Finneman, Parent Strategist and Coach. And, after 30 years and over 40,000 hours of experience working with children and families; ranging from the severe behaviors that required out-of-home placement to the "she just doesn't listen to me" behaviors - there IS a solution. Join me on this journey of behavioral strategies so that you can feel empowered as a parent again and reclaim your family's peace! I will help YOU respond to your kid's misbehavior without yelling at your kids and without feeling like you have to give in to their demands to keep the peace. I'll teach you how to discover the root cause of your child's behavior so that you understand why your kiddo is behaving the way they are and why you are responding to them the way you are (with anger or worry or guilt), then, I'll teach you how to prepare for "the worst". It is true that we can't possibly be prepared for every behavior challenge that comes our way BUT there are plenty of behaviors our kids display every day that we can prepare for and then respond to them instead of reacting. And finally, I teach you how to change the conversation with your kids so that your kids trust you, they learn they truly can come to you for encouragement, advice, direction or support as they grow up. Your kids will learn that you won't rescue them from their problems, instead, they know and believe that you will guide them in dealing with and overcoming their challenges, whether the challenge is a mental health diagnosis, learning disability, health issue, or a common developmental stage your kiddo is going through. No-Problem Parenting teaches and supports you in Becoming the Confident Leader your kids crave you to be! Hugs and High Fives Parents! You Got This! No-Problem!
Episodes
Thursday Nov 24, 2022
Thursday Nov 24, 2022
Welcome Back No-Problem Parents!
Today my special guest and personal chiropractor Dr. Cuperus is going to share the benefits of chiropractic care for mommas and your baby!
Did you know that chiropractic care helps babies' digestion, ear infections, cholic, immunity, and overall strength?
And guest what?
Chiro care also helps mom's with digestion, back pain, labor, improved function in the nervous system, and it can aid in a smoother delivery and decrease the severity of postpartum depression.
Dr. Sara Cuperus is a Chiropractic Physician specializing in sports, prenatal, and pediatric chiropractic care-one of very few in the St. Cloud area. After completing additional training, she earned pediatric certification through the Academy of Chiropractic Family Practice and the Council on Chiropractic Pediatrics, so you can feel confident she's able to give every member of your family excellent care, no matter how small.
With a background in athletic training, over 20 years of sports injury experience, training in the Graston Technique, and Certified in Structure and Function Dry Needling, Dr. Sara is also one of the area's leading providers for athletic performance and injuries. Dr. Sara has completed multiple internships at the United States Olympic Training Center, treating athletes training in a variety of sports. She has also traveled nationally and internationally working with various sporting events, like the CSIT World Sports Games in Tortosa, Spain.
Whether you're recovering from an injury, preparing for childbirth, or simply maintaining wellness with regular adjustments, Dr. Sara is committed to providing you the best care possible.
She and her husband live in Sartell and have been blessed with 2 amazing daughters.
Certifications:
Prenatal and Pediatric Chiropractic Certified
Webster Technique Certified
Graston Technique Specialist
Certified Chiropractic Sports Physician
Certified Athletic Trainer
Corrective Exercise Specialist
Structure and Function Dry Needling Certified
Learn more about Dr. Sarah by clicking one of the links:
https://www.facebook.com/ChiroPerformanceCenter
Website: https://www.chiroperformancecenter.com/
IG: @performancectr
_____________________________________________________________________________________________
Thank You to H&S Heating and Air Conditioning for sponsoring today's podcast!
Click the link below to learn more about H&S:
_____________________________________________________________________________________________
We're Celebrating with 5 days of
Black Friday is usually only one day but we are extending the special 5 days because of our 9-year anniversary.
We offer 30% OFF all coaching packages 
Use coupon code HIGHFIVE for all 3 packages
Note: There are ONLY 5 VIP packages being sold! Get one before they're gone!
Navigating the Holiday Season with Ease and Grace!
with Andee Robb,  Featuring: Melissa Deally
BEAUTYCOUNTER
The biggest sale is on for a very limited time check it out now!
with Andee Robb
Learn Self Hypnosis!
Are you a person that thinks of the holidays as more of a burden than a celebration? Let's change that for you using self-hypnosis.  
 with Melissa Deally
_____________________________________________________________________________________________
Are you ready to become a No-Problem Parent? Get Me Started!
Have you heard about our NEW BOOK! No-Problem Parenting; Raising Your Kiddos with More Confidence and Less Fear! Click Here to Purchase the Book and GET FREE SHIPPING  Your Copy
Want access to ALL of Jaci's favorite resources, trainings, parenting course and all things No-Problem Parenting?
Learn more at https://www.noproblemparents.com/
Follow us on FB
Follow us on IG
Follow us on LinkedIn
Hugs and High Fives,
Jaci