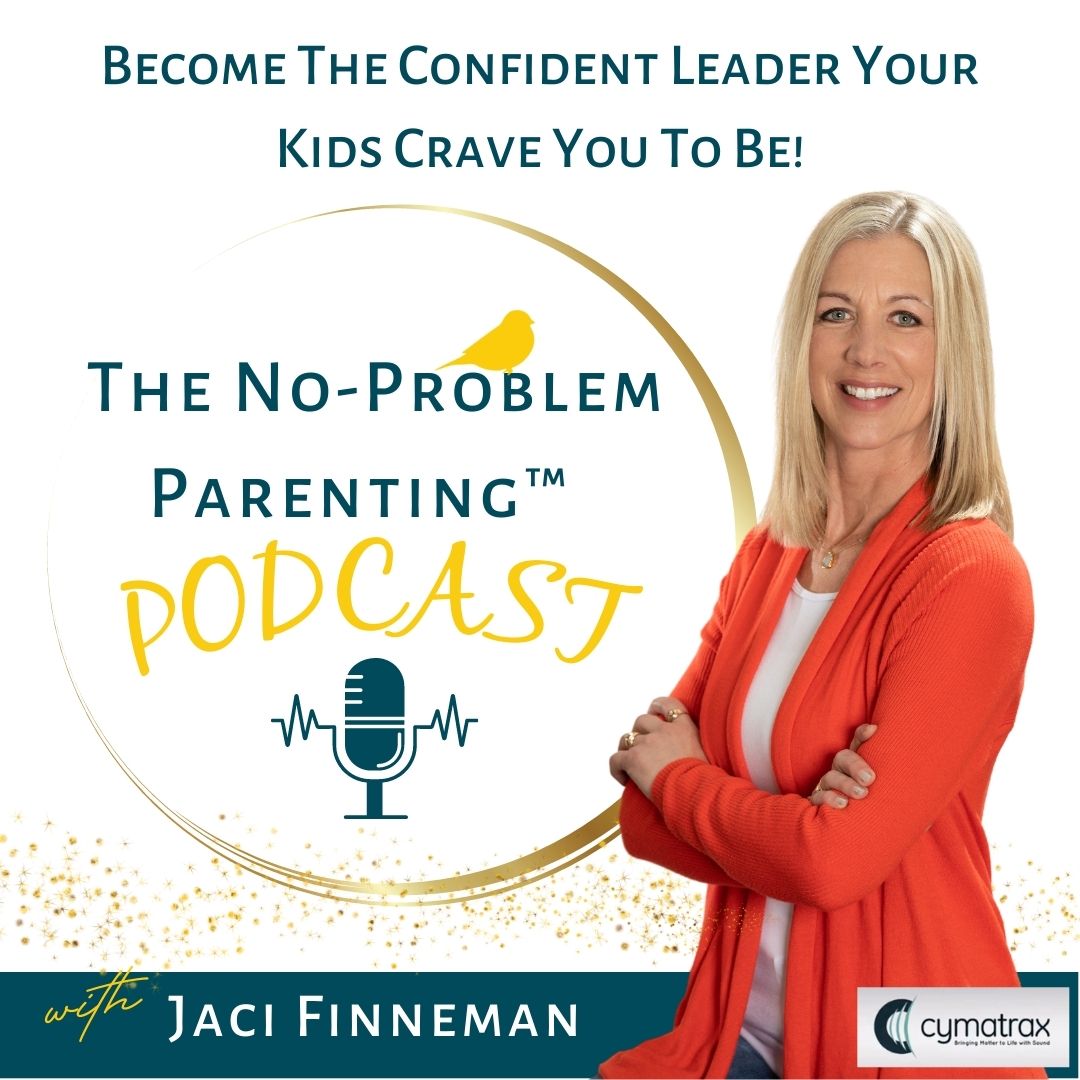 Become the Confident Parent your kids Crave You to Be + Learn Parenting Strategies for Epic Transformation in your toddler, child or teens behavior + Parenting Resources from infants to teens + Resources for YOU the parent to become the confident leader you are meant to be + Turn behavior problems into No-Problem + Strengthen your relationship with your kids + Improve the Trust and Respect between Parent and Child! Hey Parents! I'm Jaci Finneman, Parent Strategist and Coach. And, after 30 years and over 40,000 hours of experience working with children and families; ranging from the severe behaviors that required out-of-home placement to the "she just doesn't listen to me" behaviors - there IS a solution. Join me on this journey of behavioral strategies so that you can feel empowered as a parent again and reclaim your family's peace! I will help YOU respond to your kid's misbehavior without yelling at your kids and without feeling like you have to give in to their demands to keep the peace. I'll teach you how to discover the root cause of your child's behavior so that you understand why your kiddo is behaving the way they are and why you are responding to them the way you are (with anger or worry or guilt), then, I'll teach you how to prepare for "the worst". It is true that we can't possibly be prepared for every behavior challenge that comes our way BUT there are plenty of behaviors our kids display every day that we can prepare for and then respond to them instead of reacting. And finally, I teach you how to change the conversation with your kids so that your kids trust you, they learn they truly can come to you for encouragement, advice, direction or support as they grow up. Your kids will learn that you won't rescue them from their problems, instead, they know and believe that you will guide them in dealing with and overcoming their challenges, whether the challenge is a mental health diagnosis, learning disability, health issue, or a common developmental stage your kiddo is going through. No-Problem Parenting teaches and supports you in Becoming the Confident Leader your kids crave you to be! Hugs and High Fives Parents! You Got This! No-Problem!
Episodes
Tuesday Oct 18, 2022
Tuesday Oct 18, 2022
Welcome Back No-Problem Parents!
Is your child struggling to "behave" at daycare or school?
Do they have a hard time listening to and following directions?
Maybe it's not because they are misbehaved, instead, it could be that they are misunderstood? Not all kids can fall in line and follow a laid-out structure and discipline-based curriculum. Otherwise labeled shy, hyper, distracted and/or "difficult" kids thrive in an environment where their curiosity, imagination, and creativity are encouraged and their emotions respected and supported.
Meet Erica Orosco Cruz. Erica's passion for supporting families stems from her own experience as a mother of 4 boys (ranging in ages from 2 to 25!), and a daughter who set out to parent in a different way than she was as a child. While raising her children, she searched to find a program that brought children to the forefront while also providing clear boundaries for mutual respect; a program where children would be seen and heard and where adults would see with new eyes and listen for what was unsaid.
When she realized what she was looking for didn't exist, she founded Homeschool Garden, a now two decade old early childhood development center in Los Angeles. At Homeschool Garden, Erica has developed a schoolmodel that provides an environment where children, families, and teachers can thrive and grow together on the foundation of mutual respect. Erica also serves parents as a coach and postpartum doula, supporting parents on everything from what happens when you get home from the hospital and more.
Homeschool Gardens approach uses a combination of both RIE™ and Waldorf Early Childhood Education pedagogies to meet children where they are and provide them with a foundation of respect - for themselves, their peers, and the environment. By giving children consistent routines to lean on, facilitating them to learn through imitation and exploration, and providing them with both artistic and physical activities, they learn, grow and develop authentically.
Learn more about Erica and Homeschool Garden:
@ocerica
IG: @homeschoolgarden
Website: https://www.homeschoolgardensite.com/
_____________________________________________________________________________________________
Have you heard about our NEW BOOK! No-Problem Parenting; Raising Your Kiddos with More Confidence and Less Fear! Click Here to Purchase the Book and GET FREE SHIPPING 
Want access to ALL of Jaci's favorite resources, trainings, parenting course and all things No-Problem Parenting?
Learn more at https://www.noproblemparents.com/ or chat with Jaci to learn how she can help you help your kids: Meet with Jaci
Become a Sponsor of No-Problem Parenting, Help us help more families! Schedule a call with Jaci: Schedule Here
Hugs and High Fives,
Jaci