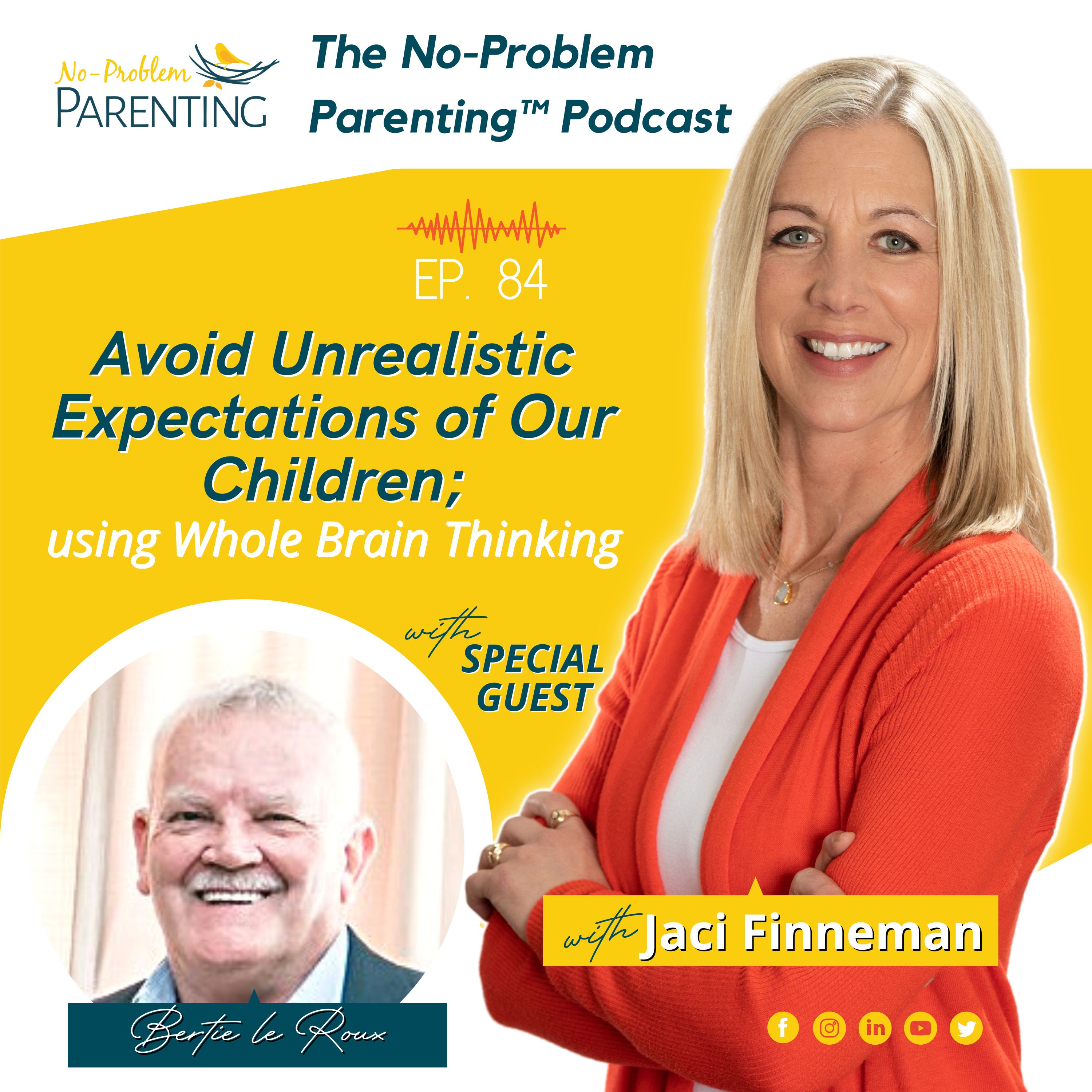 Have you set unrealistic expectations on your kids? Do you push them to do things that don't interest them but are your passions or dreams for your child? Are you expecting them to excel at something their brain is not wired to succeed in? My guest today is going to share how the Whole Brain Thinking model/assessment can help you and your child understand each other better, improve your conversations and your relationship.
Meet Bertie le Roux - A multi awarded executive transformation coach, mentor and a passionate inspirational international speaker. Bertie helps leaders and aspiring leaders in defining their vision, their purpose, their passion, their Why; so that they can live their deserved life in balance and prosperity. His passion has virtually taken Bertie across the world where he assists young and old in helping them define their vision in such clarity that they started to live their deserved life in the "here and now".
To learn more about Bertie click on one of the following links:
Website - https://bertieleroux.com/
Podcasts etc. - https://soundcloud.com/bertie-le-roux
Youtube - https://www.youtube.com/playlist?list=PLQMmNnqxgEW4uIEtbP8zvQzxQxrq7Q2Gp
LinkedIn - https://www.linkedin.com/in/bertieleroux/?originalSubdomain=za
Facebook - https://www.facebook.com/bertie.l.roux
Recently registered on Instagram and Twitter - https://twitter.com/Bertieleroux11
Want access to ALL of Jaci's favorite resources, trainings, parenting course and all things No-Problem Parenting?
Sign up for The No-Problem Parenting Newsletter https://www.noproblemparents.com/ and receive your first free download The Make it Right Technique
Ready to get started and become the confident leader your kids crave you to be?
Join our Private Parenting Community: https://www.noproblemparenting.com/