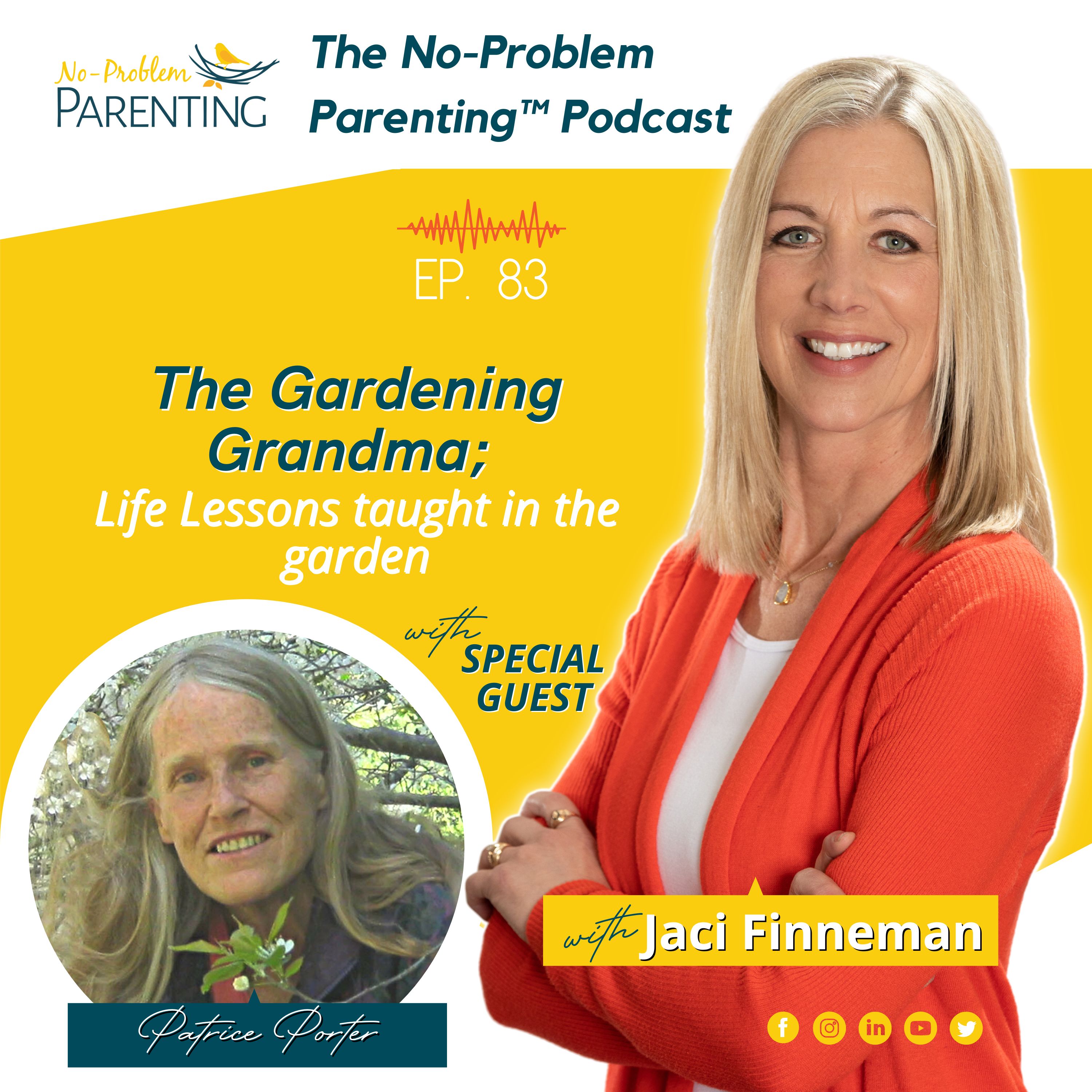 Today's guest is going to share another way we can get our kids out of cyberspace/off their devices by getting back into the natural world by exploring and starting a garden.
Patrice Porter, endearingly referred to as, The Gardening Grandma, teaches life skills through gardening.
Patrice is a Mother, Grandmother and avid gardener.
She is a Certified Educational Associate and recently retired after 15 years working with young children in the "Play and Exploration" program, something she absolutely loved!
Patrice continues to work with children through her "Got Dirt? Gardening For Kids" program and Bright Futures Family program.
With a wealth of knowledge gathered through many years researching and training with the best of the best she has also become a sought after gardening consultant who loves opening the world of gardening to folks, especially to kids.
She loves the medium of books for sharing knowledge and expertise and is the author of the book series
"Bringing Out the Potential of Children".
Patrice enjoys her peaceful life in the Boreal Forest along with the ability to be able to connect worldwide in her online ventures.
Get your Free copy of Gardening with Kids Playbook: https://gardeninggrandma.co/gardeningplaybook
To learn more about Patrice click on one of the following links:
LinkedIn: https://www.linkedin.com/in/patriceporter/
Facebook: https://www.facebook.com/pat.porter.7399/
Gardening Page on Facebook: https://www.facebook.com/gardening4food
Website: https://thegardeninggrandma.com/
Email: abundance4u@xplornet.ca
Want access to ALL of Jaci's favorite resources, trainings, parenting course and all things No-Problem Parenting?
Learn more at https://www.noproblemparents.com/
Ready to get started and become the confident leader your kids crave you to be?
Join our Private Parenting Community: https://www.noproblemparenting.com/