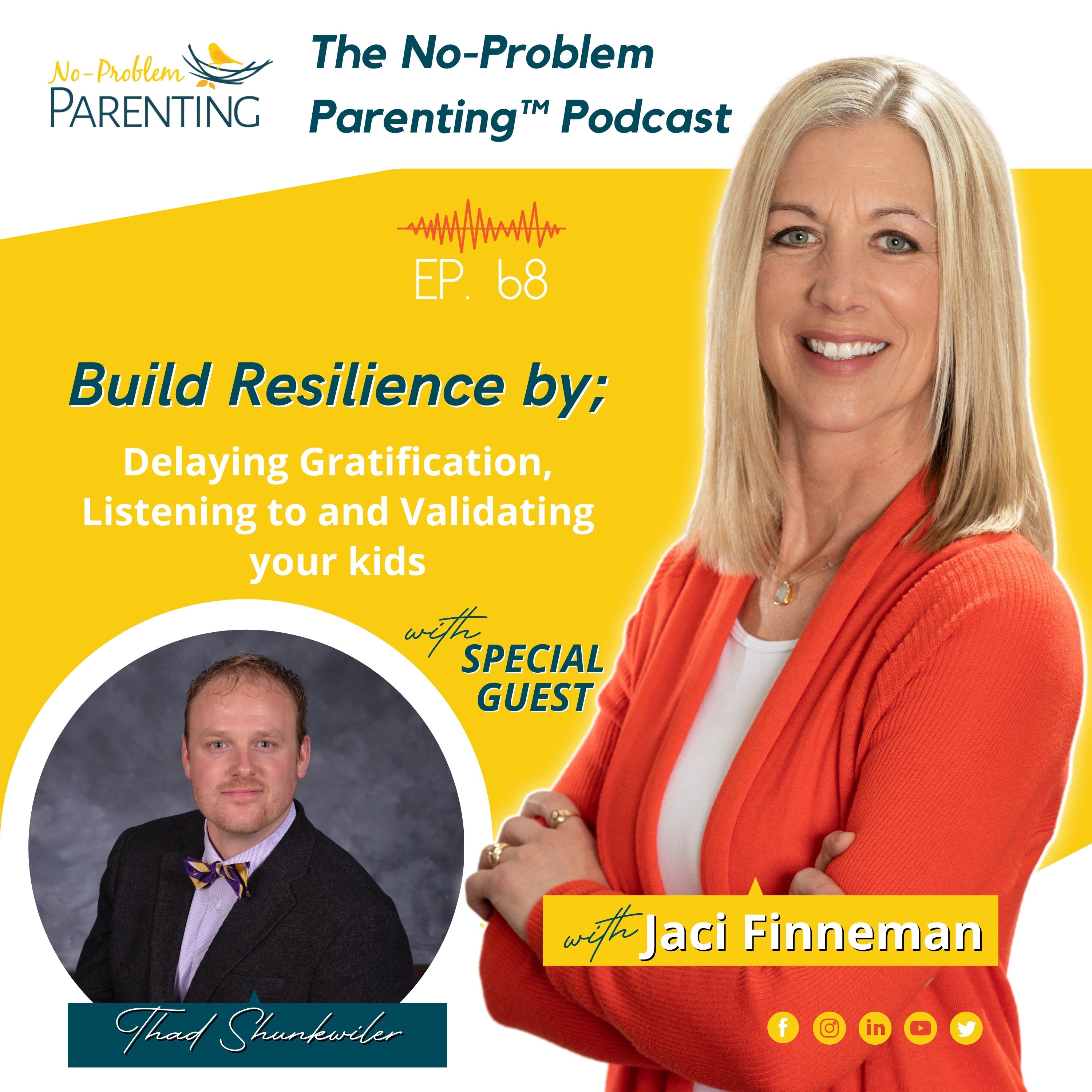 Welcome Back No-Problem Parents!
Resilience isn't about strength or being stronger than others.
My guest today describes resilience as rubber-not steel. Our ability to overcome and bounce back when bad things happen.
He shares the importance of delaying gratification, listening to our kids more than telling them what you want them to do, and validating their ideas, efforts, and resilience.
Meet Thad Shunkwiler is a licensed behavioral health provider who works as a Professor in the College of Allied Health and Nursing at Minnesota State University, Mankato. In addition to his faculty role, he is the founding Director of the Center for Rural Behavioral Health, which aims to ensure access to quality mental health care in outstate Minnesota. For his efforts in establishing the Center, he was named a 2022 Fellow of the National Rural Health Association. In 2021, he was named both a Presidential Teaching Scholar and a Fellow for the Center for Excellence in Teaching and Learning.
Professor Shunkwiler's research includes prevention science, the practice of marriage and family therapy, and workforce development. His research has led to various appointments from the Governor's Office, Judicial Branch, and county government. Having been an invited speaker to numerous professional conferences, he is recognized as a national leader in training healthcare professionals on issues surrounding mental health and wellness.
He and his wife, Lisa, along with 3 boys, aged 10, and 2 year old twins, make their home in North Mankato.
To watch Thad's TedEx Talk: https://www.youtube.com/watch?v=7vpj9UDylyM
To learn more about Thad;
Center for Rural Behavioral Health
https://ahn.mnsu.edu/departments/center-for-rural-behavioral-health/
Want access to ALL of Jaci's favorite resources, trainings, parenting course and all things No-Problem Parenting?
Learn more at https://www.noproblemparents.com/
Ready to get started and become the confident leader your kids crave you to be?
Join our Private Parenting Community for just $397 or $47/month: https://www.noproblemparenting.com/
Hugs and High Fives,
Jaci