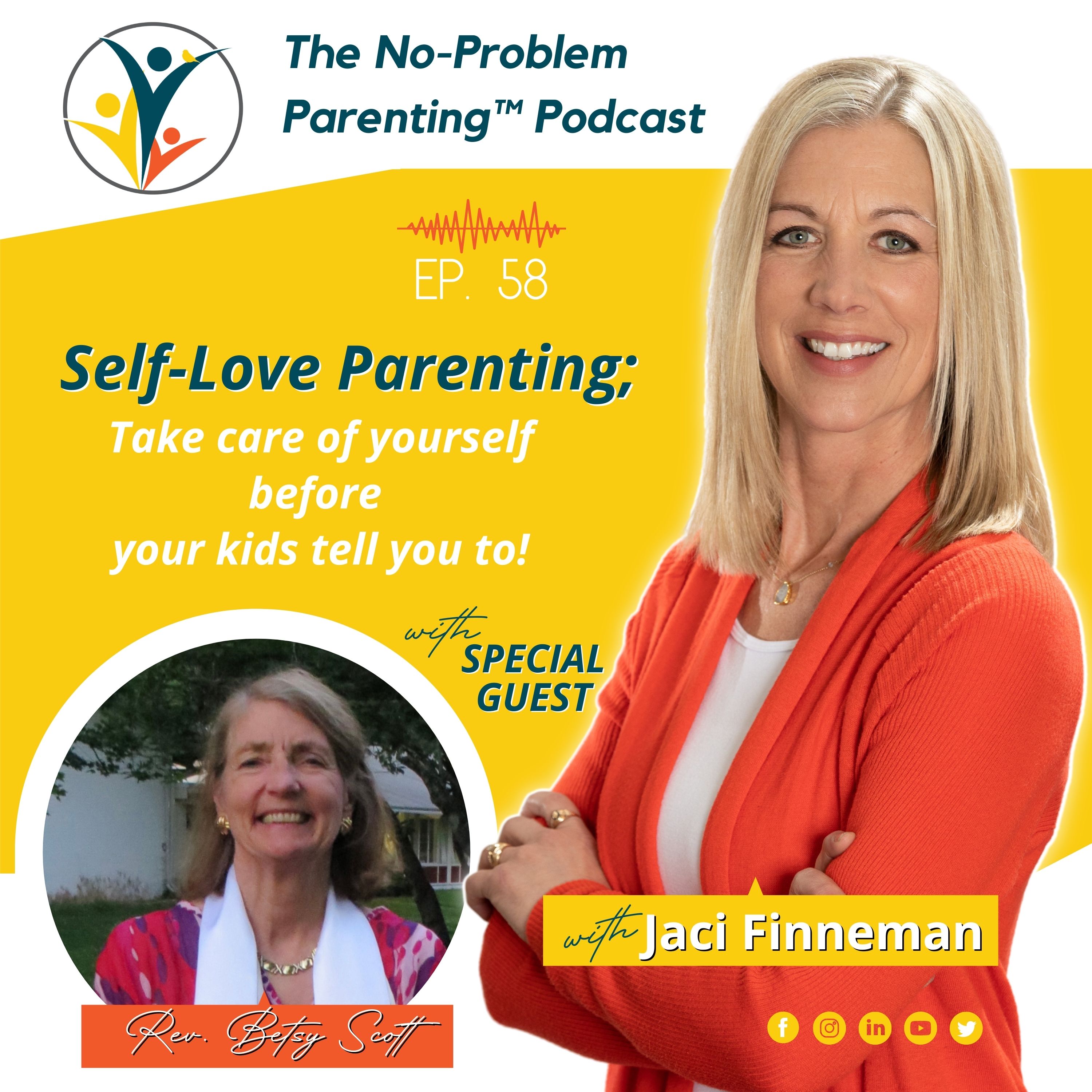 Welcome Back No-Problem Parents!
Have your kids said things like "you just want everyone to think you're a perfect parent and believe we have a perfect family." Maybe they're telling you to back off or that they're sick of you always telling them what to do.
Do you feel as though you are sacrificing so much for your kids and they don't seem grateful?
In today's episode, my special guest Reverend Betsy Scott, author, coach, minister, grandmother and eventual Self-Love Parent shares how Growing up as a "good girl" caused her to parent from ego rather than love. Her children discovered her lack of self-love even before she did and called her on it.
In her recently published book, JOURNEY TO SAFE HARBOR, a three generational memoir that narrates her family history giving different paradigms of parenting coming to the conclusion that only when one learns self love can one truly love another. She is an ordained interfaith minister and clinical social worker with many years of experience and from the book she's created Journey to Safe Harbor courses and coaching..
The book covers three generations of family where the personal and emotional sacrifices made in the name of mission, commitment and duty, aiming 'to do good in the world', ended with unintended tragic consequences for their children. It is about a professional family, educated, religious and idealistic, but did they understand love? In this book, Scott shares a narrative of her collected records, her experiences, and her journey. She toggles between Tenants Harbor, India and Chicago to show the interweaving of three eras and how they resulted in the family's fragmentation and great tragedy.  The memoir chronicles the journey of healing through the ups and downs of life resulting in reconnecting with her family and the community.
Betsy lives with her husband in New York and Maine and together they have four children and eight grandchildren.
To learn more about Betsy;
www.Jouneytosafeharbor.com
www.Elizabethjacksscott.org
Download first two chapters of my book free on www.journeytosafeharbor.com
Want access to ALL of Jaci's favorite resources, trainings, parenting course and all things No-Problem Parenting?
Join our Private Parenting Community now: https://www.noproblemparenting.com/
Hugs and High Fives,
Jaci