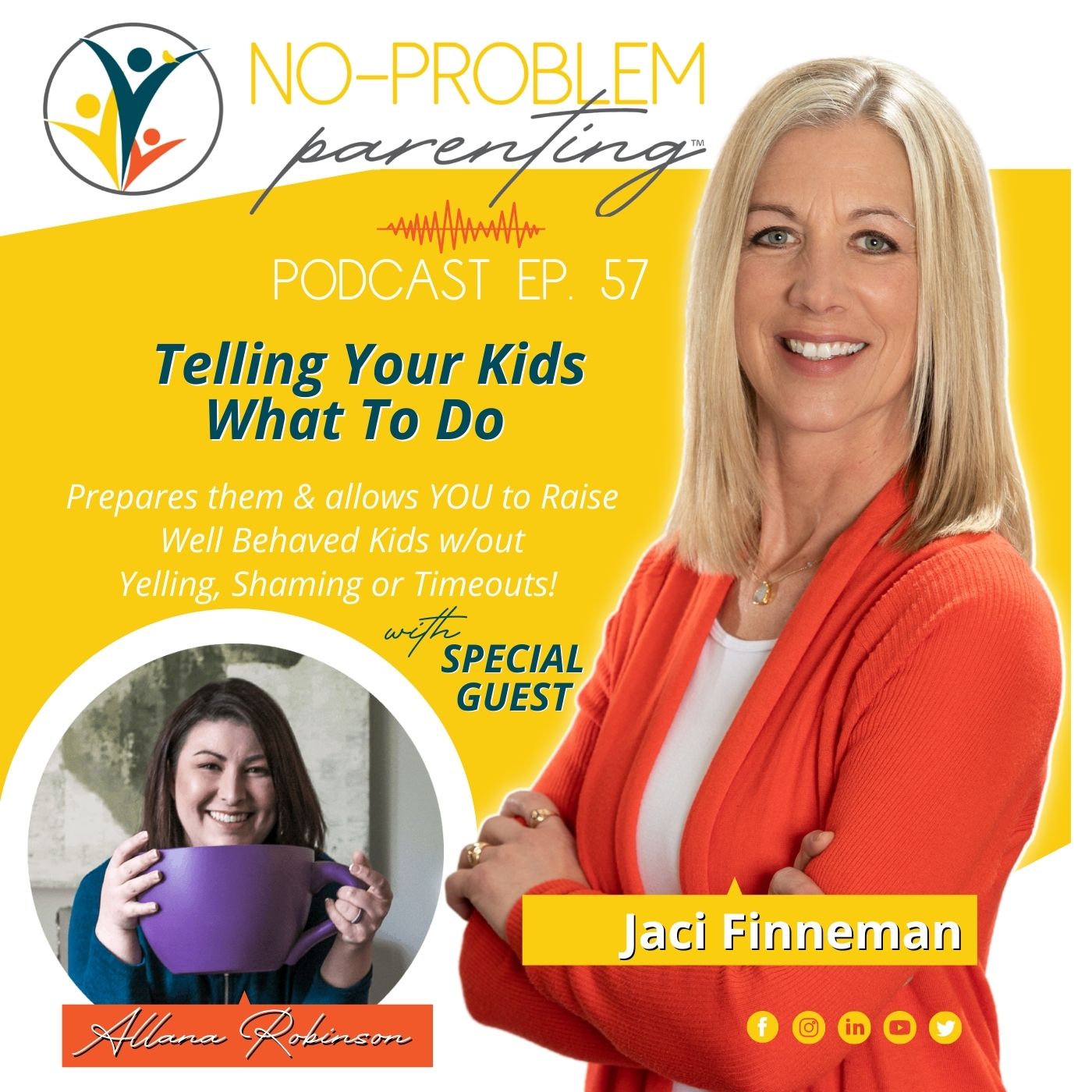 Welcome Back No-Problem Parents!
Every parent wants to enjoy spending time with their kids, but how is it possible when yours are driving you up the bloody wall? Preparing kids with the expectations, defining what is going to happen before they go to a new place or experience something new, and giving them the opportunity to ask questions allows you, the parent to be proactive and decreases the odds that you will lose your sh** with your kids.
AND.... it helps you create trust, safety, and understanding in your relationship with your kids when they're little which sets a solid foundation for them as they grow.
Meet Allana Robinson, Parenting Coach and CEO of Uncommon Sense Parenting, as well as a Registered Early Childhood Educator, Developmental Specialist, Mom of two, and military wife. Allana supports parents of toddlers, preschoolers, and kindergarteners in understanding WHY their children are misbehaving and how to fix it without yelling, shaming, or time-outs. Her mission is to empower parents as the expert on their own child and create an inclusive world full of calm, competent, confident kids.
Learn more about Uncommon Sense Parenting by clicking one of these links:
facebook.com/groups/parentingposse
Want access to ALL of Jaci's favorite resources, trainings, parenting course and all things No-Problem Parenting?
Join our Private Parenting Community now: https://www.noproblemparenting.com/
Hugs and High Fives,
Jaci
PS: Remember to "LIKE", follow and share this podcast on your favorite podcast app!
Let us know in the comments what your biggest parenting struggle is with your kiddo's and we'll share tips and tools on how to respond to the behavior!