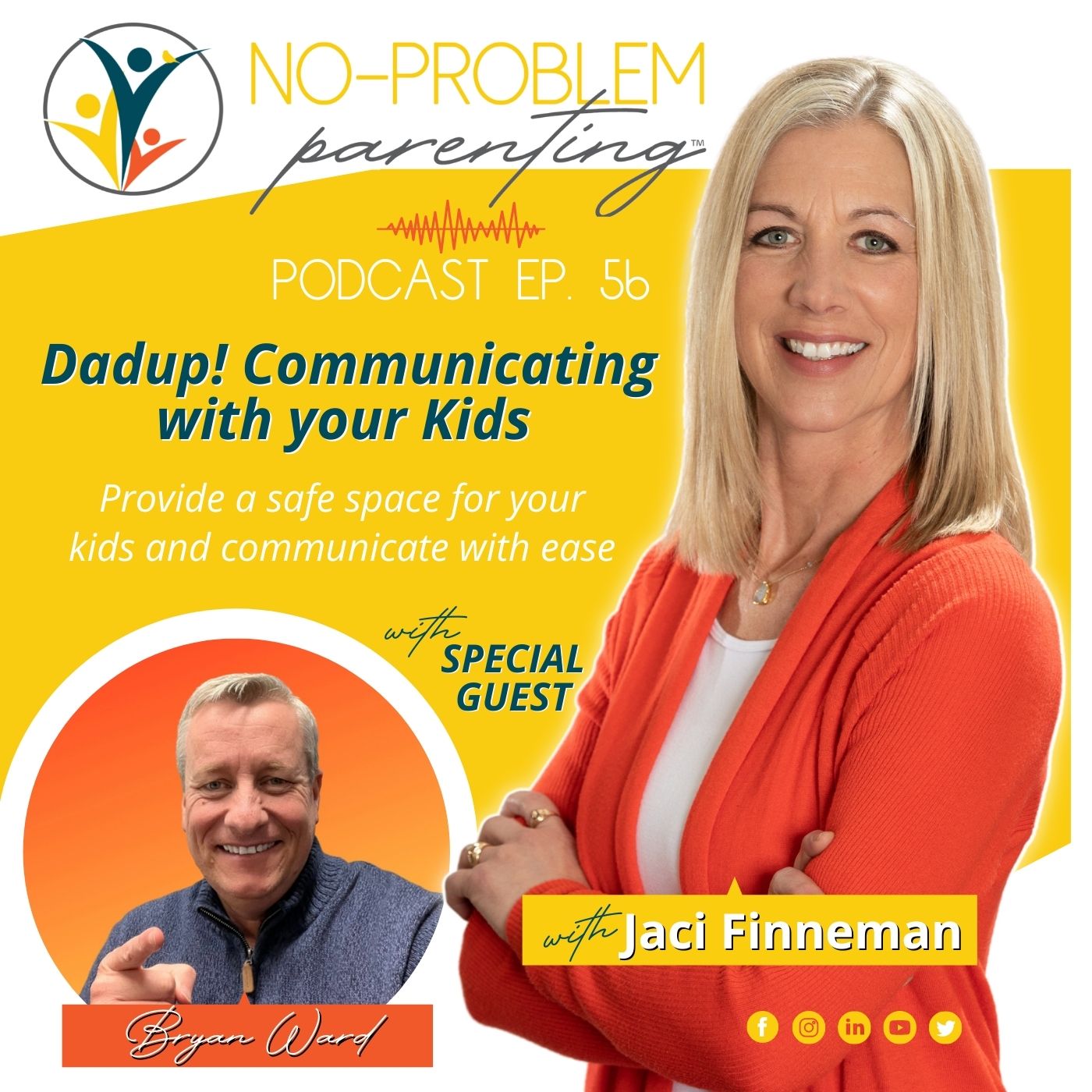 Welcome Back, Parents! How hard is it not to jump in and fix things when your kids are struggling? 
The times when your kids make a mistake and you know exactly what would help but they don't want to hear it from you?
Communicating with our kids is so important! And, it starts with modeling healthy communication with your partner and other adults. 
Listen in as Bryan Ward from the Dad Up podcast shares his advice on how to communicate with your kids without having to fix or solve their problems for them.
Bryan Ward is a husband and proud father of two sons. He is a Marine Corps Veteran and is a retired championship basketball coach.
Bryan is currently the creator and host of a top-rated podcast called Dad Up Podcast. Over the past two and a half years, Bryan has been focusing on helping dads become the best dad they can be for their families. He has coached countless fathers on learning tools and strategies in parenting. He has also been featured on TV, radio and in newspapers.
Bryan is currently working on his first book, Dad Up, and hopes it will serve as a useful tool for any parent.
Bryan is his wife, Andrea, reside in California with their two adult sons, Blake and Brett.
To learn more about Bryan and to book him as a guest on your stage, click on the links below:
The Dadup Podcast https://www.daduptribe.com/
https://linktr.ee/Daduptribe
Media Team: daduptribe@gmail.com
Keep the guests coming by "Liking", Subscribing, and sharing this podcast with your friends and family!
Want access to ALL of Jaci's favorite resources, trainings, parenting course and all things No-Problem Parenting?
Join our Private Parenting Community now: https://www.noproblemparenting.com/
Hugs and High Fives,
Jaci