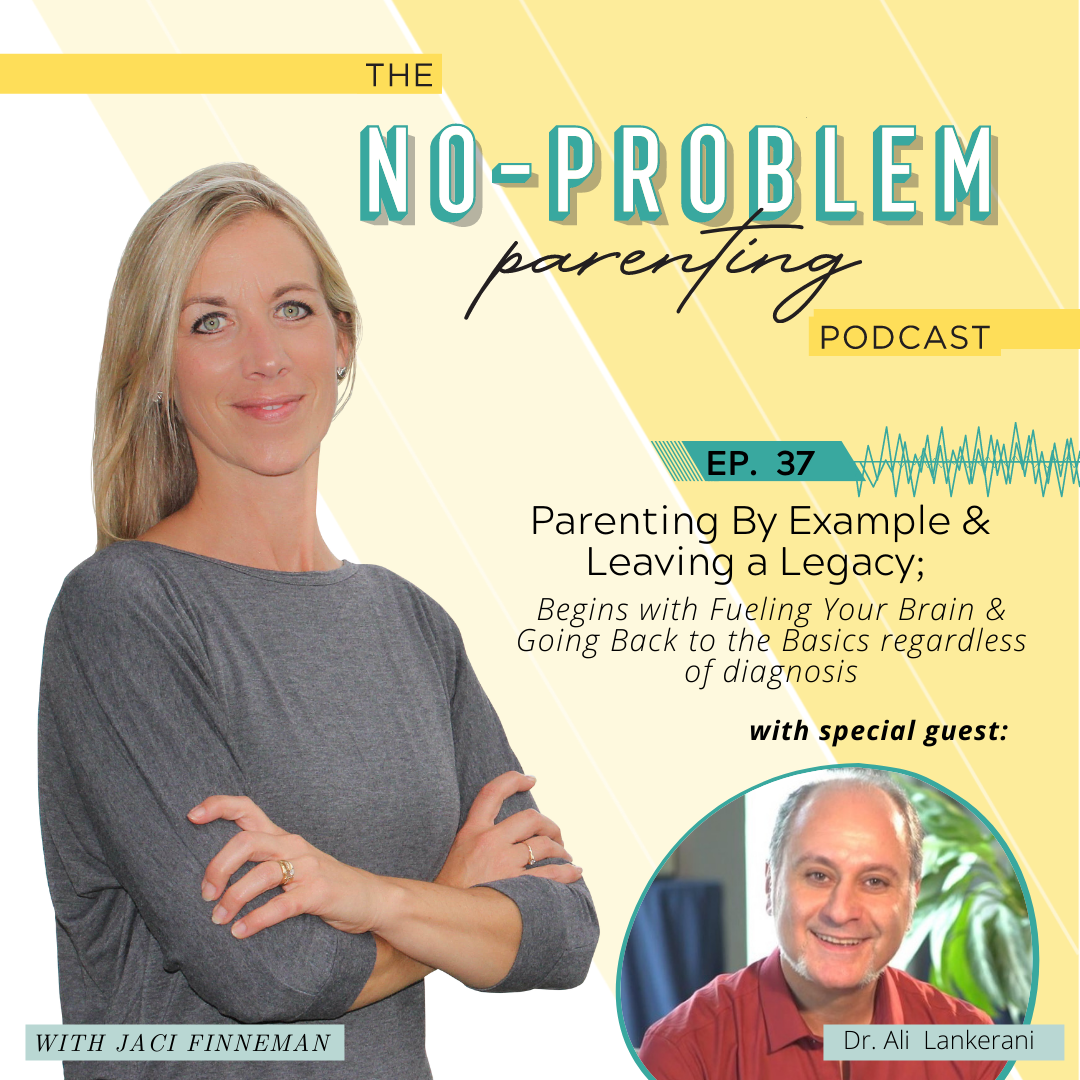 Welcome Back Parents! 
Listen in as today Dr. L and I talk about how Parents who lead by example create future leaders and role models AND how optimizing your brain can optimize humanity's potential.  
I think what I love about this conversation is that despite our child's or our own mental health or medical diagnosis, we can do SO MUCH by simply going back to the basics and that begins with fueling our brains.
He lists FOUR things that fuel our brains so that we can SHOW UP as our best selves;
Nurishment or "Fuel"

Oxygen; need to "burn" the fuel

Sleep; we must take time to rest!

Movement; Proper Neural Stimulation and using ALL of our senses is vital to healthy physical and emotional behavior.
Dr. L shares how we must have the first 3 in order to support #4!
Dr. Ali Lankerani, a clinical neuroscientist, is affectionately known by his patients as Dr. L, The
Parent Whisperer.
Dr. L is an internationally published best-selling author, speaker, and coach; Was twice-voted as oneof America's Top Doctors; Host of the TV channel 'Role Model Maker', and ran an award-winning private practice helping kids with Autism Spectrum Disorders. He currently runs online programsthat support parents and their children and encourages healthy development, and growing relationships.
Dr. L enjoys being the active father of his two Amazing Kids and proudly serves as the founder of Amazing Parents' Network. His mission is to promote brain-based healthcare options to support parents and their children to foster their optimum potential and their quest for personal fulfillment. You can find him regularly speaking at a variety of venues on health, lifestyle, and personal as well as child development.
To learn more about Dr. L and register for his online events you can find him on any of the following platforms. 
Website: https://www.rolemodelmaker.com/
Role Model Maker Facebook Page:
TEDx Children Are Our Solution to Global Issues
Hugs & High Fives Parents!
You Got This!
Jaci