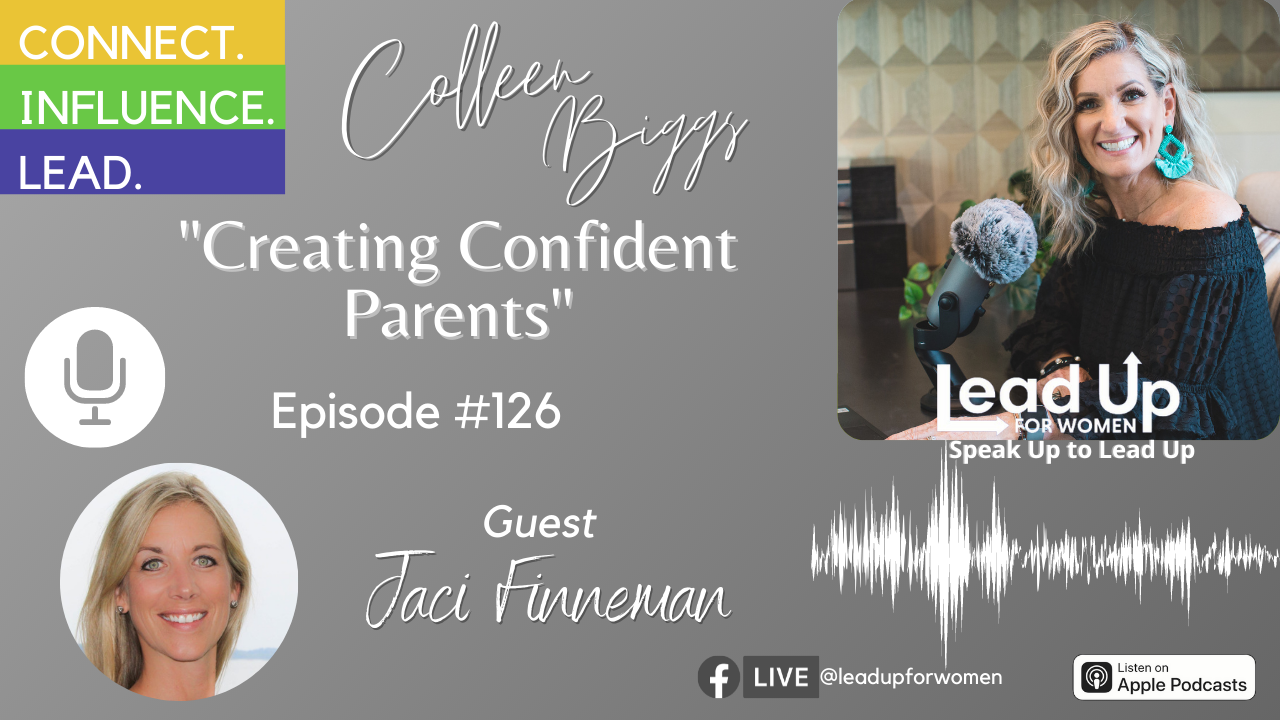 WELCOME BACK PARENTS! Today's episode is from Colleen Biggs' Lead Up for Women Podcast
What a fun experience!!!  Thank You Colleen for having me as a guest on your show!
Lead Up for Women: Speak Up to Lead Up Episode#126
Colleen Biggs chats with Jaci Finneman! Today we are discussing Creating Confident Parents!! Such an amazing subject! We dove into Being a confident leader in your family, and Jaci gave us 3 No Problem Parenting Tips....listen in!
And of course, we invite you to reach out to our guests today as well as join us in subscribing to our podcast, attending our events, or simply following us on social media! https://leadup.libsyn.com/ https://www.leadupforwomen.com/events  Interested in becoming a member to step into the spotlight and use your VOICE? Or receiving more information about the Memberships, click here https://www.leadupforwomen.com/memberships
You can also find our videos on Youtube (previous episodes) here. Subscribe today to be kept up-to-date on the latest episodes! https://www.youtube.com/channel/UCiMMeIgxuD0vgTbxGdIgThg
Click here to claim a free copy of our Lead Up for Women Magazine and read all about our cover Spotlight Patty Farmer, Founder Marketing, Media and Money Magazine, Podcast & Events https://www.leadupforwomen.com/claim-free-magazine.
Free Conversation: https://jaciscalendar.as.me/?appointmentType=11797414 
No-Problem Parent Membership Community (landing page) Podcast link (itunes) https://www.noproblemparenting.com/ 
https://podcasts.apple.com/us/podcast/the-no-problem-parenting-podcast/id1563041805 
Facebook: https://www.facebook.com/noproblemparent/ 
Hello World: www.helloworldmn.com 
Hugs and High Fives Parents,
YOU GOT THIS!
Jaci