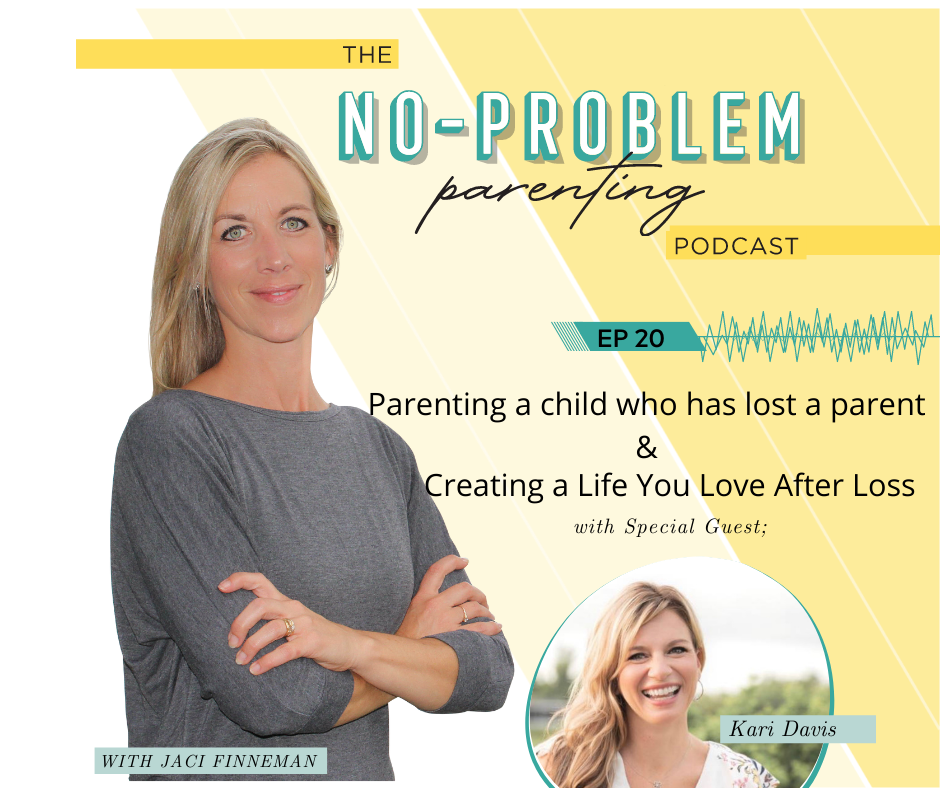 Welcome Back Parents!  Have your or someone you know lost a family member to death or divorce?
Today, my special guest Kari Davis shares a little bit of her family's story.
Kari's husband and father of her 3 children died suddenly of a massive brain hemorrhage on March 28, 2015. He was a healthy 39-year-old man and an amazing dad.
Suddenly, all of the control and good choices Kari made as a mom didn't matter as much.
She didn't have the energy to cook. Family time was the most painful parts of the day.
Sports and dinners and school functions were the loneliest reminders knowing that she would always raise these kids without their dad. Kari didn't know what long-term consequences would result from the trauma they had endured.
And then, Kari found hope and confidence in herself and she began to dream again.
Meet Kari Davis - She lives in Naples, FL with her blended family of 5 kids and husband, Bobby. After being suddenly widowed at 38 years old, Kari is passionate about self-care, natural living, and creating a life you love after loss. Kari is an essential oil educator and holistic life coach.
She loves to coach other women who have been derailed by life but still desire to chase their dreams, find love again and raise amazing kids. Her wellness collaborative online space, thewellnessteam.com is her passion project and she has just begun the "Find the Beauty Podcast". Tune in to be encouraged to dream again and create a life you love!
To learn more about how you can work with Kari, go to: https://www.thewellteam.com/
Find her podcast on iTunes here: Find the Beauty Podcast or search for it on your favorite podcast app.
For now, 
Hugs and High Fives Parents!
Jaci