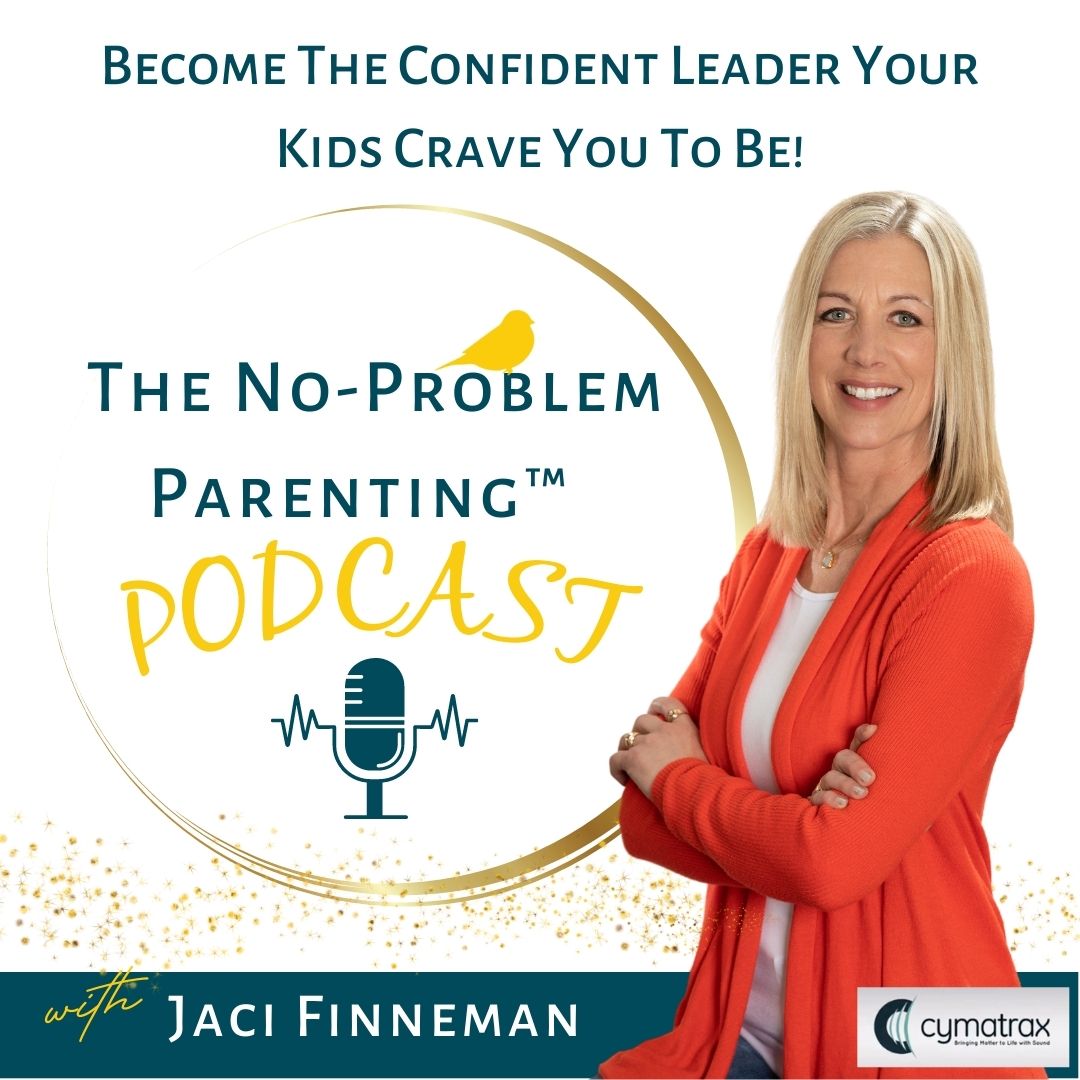 Become the Confident Parent your kids Crave You to Be + Learn Parenting Strategies for Epic Transformation in your toddler, child or teens behavior + Parenting Resources from infants to teens + Resources for YOU the parent to become the confident leader you are meant to be + Turn behavior problems into No-Problem + Strengthen your relationship with your kids + Improve the Trust and Respect between Parent and Child! Hey Parents! I'm Jaci Finneman, Parent Strategist and Coach. And, after 30 years and over 40,000 hours of experience working with children and families; ranging from the severe behaviors that required out-of-home placement to the "she just doesn't listen to me" behaviors - there IS a solution. Join me on this journey of behavioral strategies so that you can feel empowered as a parent again and reclaim your family's peace! I will help YOU respond to your kid's misbehavior without yelling at your kids and without feeling like you have to give in to their demands to keep the peace. I'll teach you how to discover the root cause of your child's behavior so that you understand why your kiddo is behaving the way they are and why you are responding to them the way you are (with anger or worry or guilt), then, I'll teach you how to prepare for "the worst". It is true that we can't possibly be prepared for every behavior challenge that comes our way BUT there are plenty of behaviors our kids display every day that we can prepare for and then respond to them instead of reacting. And finally, I teach you how to change the conversation with your kids so that your kids trust you, they learn they truly can come to you for encouragement, advice, direction or support as they grow up. Your kids will learn that you won't rescue them from their problems, instead, they know and believe that you will guide them in dealing with and overcoming their challenges, whether the challenge is a mental health diagnosis, learning disability, health issue, or a common developmental stage your kiddo is going through. No-Problem Parenting teaches and supports you in Becoming the Confident Leader your kids crave you to be! Hugs and High Fives Parents! You Got This! No-Problem!
Episodes
Thursday Aug 31, 2023
Thursday Aug 31, 2023
Welcome Back No-Problem Parents!
In this enlightening episode of "Carrots&Cake," bid farewell to the overwhelming guilt associated with screen time. Join us as we delve into expert advice and practical tips that will help you navigate the world of technology and find balance, allowing you to enjoy the benefits without sacrificing your well-being. Get ready to say goodbye to screentime guilt and embrace a healthier relationship and balanced digital lifestyle.
Meet Meredith DePaolo
Co-founder of the #1 Parental Control Learning App Carrots&Cake helps kids build healthy screen time habits and parents say goodbye to screen time tantrums. Mother of two little girls
A TV journalist, Yale grad, and mother of two little girls. I felt like I was losing my mind during the lockdown and distance learning over my kids' screen time habits.
My husband and I set screen time limits, but our kids threw tantrums and rebelled when their time was up. Life turned into a negotiation. As parents, we found that fighting against Roblox, YouTube, Minecraft, and TikTok was a battle we could not win.
We tried parental control apps, but the existing technology didn't work. They were hard to set up, our kids broke out, and we got bombarded with notification requests for extra screen time. Fundamentally, we found the approach of simply limiting screen time flawed.
Families deserved something better.
So we teamed up with teachers, scientists, and child psychologists to create Carrots&Cake, an app focused on improving the quality of kids' screen time. Now our kids have balance, we are happier, and our family has more time to connect.
Carrots&Cake prioritizes educational apps and gets kids to Learn First and Play Later. It puts parents in charge of technology while still giving kids agency. Our balanced limits help combat some of the biggest negative side effects associated with screen time: tantrums, anxiety, depression, obesity, sleeplessness, and lowered self-confidence. Tech companies and app developers understand a child's dopamine reward pathway and leverage it to make it impossible for kids to put down their screens. Parents need to understand they aren't fighting their kids over screen time, they're battling Silicon Valley.
Since launching Carrots&Cake, parents report their kids' daily screen time use is cut in half while time spent on educational apps has tripled.
Carrots&Cake has won The Mom's Choice Award, Best New Mobile App Award 2022, and the Family Choice Award 2023
Get the Carrots and Cake App Here: APPLEDOWNLOAD and Enter the word NOPROBLEM for a FREE 60 Day Trial
Learn more by clicking one of the links:
Learn More about Carrots&Cake including when the app will be available for Android Users:
https://www.linkedin.com/company/carrotsandcake/
https://www.facebook.com/people/CarrotsCake/100065133874950/
https://www.instagram.com/carrotsandcake_official/
__________________________________________________________________________________
Thank you, Shear Dynamics for sponsoring today's podcast episode!
>> To learn more about Shear Dynamics visit www.sheardynamicsmn.com
or Call or text 320-492-7083
__________________________________________________________________________________
Volume 2 No Problem Parenting; Resources and Stories that Create Confidence and Connection
AVAILABLE NOW: Paperback or KINDLE
No-Problem Parenting; Raising Your Kiddos with More Confidence and Less Fear! Order your copy HERE
Are you ready to become a No-Problem Parent?
Start here: Becoming a No-Problem Parent Parenting on-demand program.
The most common response I get from parents that have worked with me is
"We wish we would've known of you years ago."
To learn more about Parenting Support, be a guest on the show or hire Jaci to Speak at your next event:
Schedule a call now: Jaci's Calendar
__________________________________________________________________________________
Want access to ALL of Jaci's favorite resources, training, parenting courses, and all things No-Problem Parenting? Sign up for our NEWSLETTER and get the free Make it Right PDF Download. Listen to Episodes 9 and 23 for more info on the benefits of The Make it Right Technique!
Follow us on FB
Follow us on IG
Follow us on LinkedIn
Hugs and High Fives,
Jaci